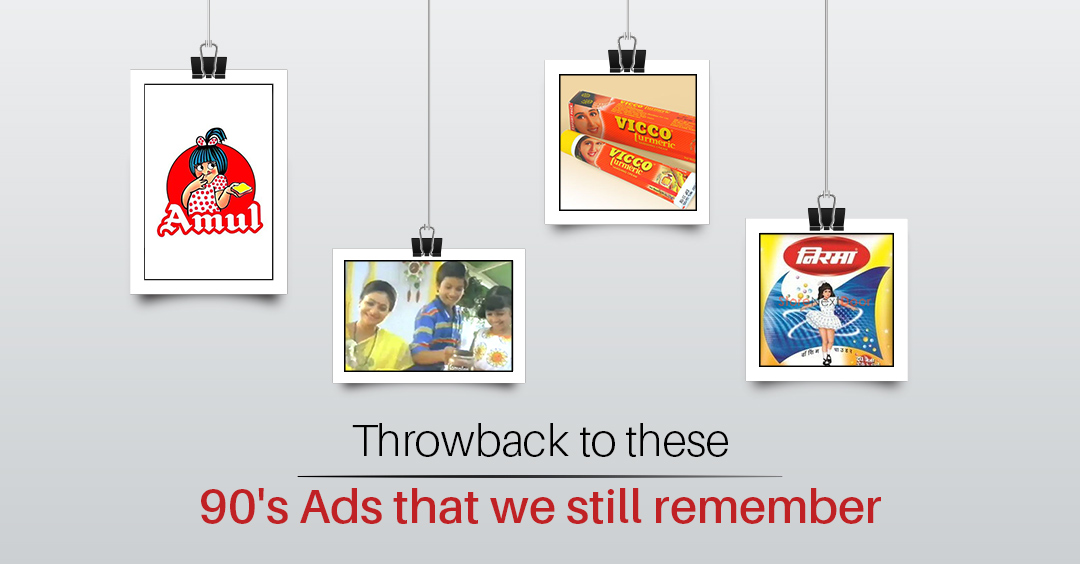 1) Complan –
" I am Complan Boy"
Shahid Kapoor and Ayesha Takia did this iconic Complan Ad  which had the tagline "  I am a Complan Boy" and nobody knew they will be superstars one day back then. Complan Ad clearly gave a long-lasting impression for the 90's kids.
2) Nirma beauty soap-
"Saundarya Sabun Nirma"
One of the most famous Ads of 90's where Sonali Bendre was seen running in some picturesque locations around. Nirma hit some fabulous sales numbers and probably we had one Nirma soap in every household.
3) Action Shoes –
" Action ka School Time"
90's kid are not teenagers now, they have all grown-ups but every kid must have seen Action Shoe Ad which had a tagline " Ho ho ho School time".
4) Amul –
"Amul Doodh Peeta hai India"
This Ad gave a whole new dimension to the Amul products. One of the most successful Ads of 90's, this still gives a visit to the memory lane.
5) Vicco Turmeric –
"Vicco Turmeric Nahi Cosmetic"
Vicco Turmeric smartly told the audience that they aren't cosmetic cream. All the 90's Kid must be familiar with the Vicco Turmeric Ad and get nostalgic.
6) Washing Powder Nirma –
" Sabki Pasand Nirma"
Every cricket fan must have seen this Ad for thousand times as they would pop in between cricket world-cup overs. Nirma got so popularized with this Ad that every house was having Nirma washing powder for their use back then.
Which one is your favourite Ad from the 90's?