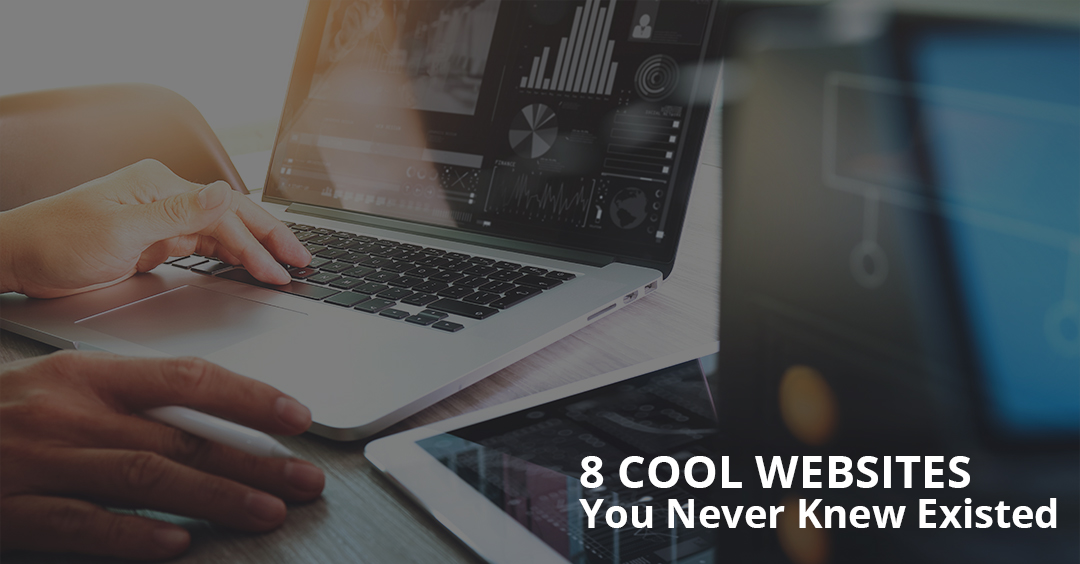 THE INTERNET IS FULL OF WEBSITES. There are over 1 billion websites on the World Wide Web and millions of websites are surfed daily all over the world. The Internet provides us so much to look & explore through which we can learn new skills & sometimes it is just the best place to kill your time.  Have a look at some websites here which you didn't know existed and are not only cool & exciting but some of them will also provide you interesting learning stuff.
Here are 8 interesting websites you should explore:
A Soft Murmur
This is a great website for the people who love listening to calm background music. There are different sounds relating to nature and environment, and you can just use the sliders to listen to the calming and cheering sounds. Each sound is unique and charming.
A Good Movie to Watch
We spend most of the time trying to think about a good movie to watch. This website takes care of this, providing with quality suggestions. The suggestions will get you to something that will definitely grab your attention.
The Oatmeal
The Oatmeal is one of the interesting websites to spend time online. Basically, it is an enormous library of amazing content comprised entirely of graphics. Sometimes simple text reading is boring, right? This website provides image-based text & facts, which is a great way to interact with users.
Geo Guessr
This is yet another fascinating website. It drops you somewhere on the world on Google Street View and you have to guess where you are. This website is one of the best places to spend your time on the internet. You have to pinpoint the location on the map, and the more closer you pinpoint, the more points you will get.
YouTube Time Machine
This website is meant for the people who love exploring videos online, on YouTube. From this website, you can pick a year and can watch every available clip from that year on YouTube. This is a great way to look back on how and what type of content people uploaded on YouTube on that particular year, you are searching for.
Mental Floss
If you are fond of reading magazines this is website is just for you. Mental Floss is a great online magazine with articles covering a really wide range of topics. The articles written here are researched properly and really well explained and usually on topics that don't get a lot of airtime.
Music Map
This is another great website for music lovers where you can type in any musician's name and it will give you a map of other similar artists you might like. The closer the name, the more alike the artist is. It is a great way to discover new music of the artists who are like the artist you already love to listen.
The Moth
If you love the art of storytelling or love listening to stories, you are going to love this website. The website provides real-life stories told by the people themselves. It contains podcast which features all the stories told across the world by individuals. These are literally awesome stories that will keep you engaged and connected.
GET. SET. SURF!