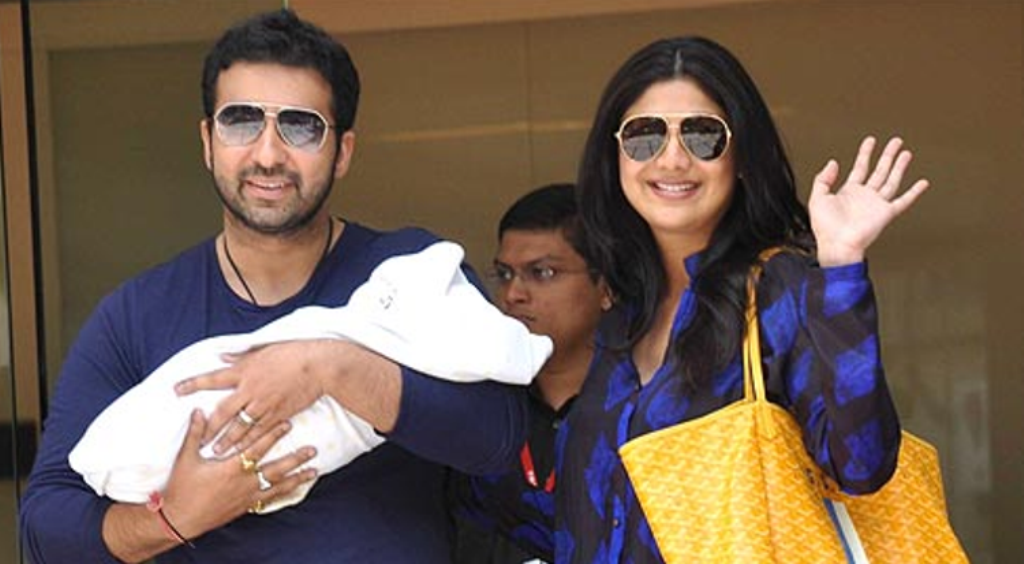 Shilpa Shetty Kundra and Raj Kundra have turned parents for the second time. They have been blessed with a baby girl.

The couple took social media to announce the news. Posted a snap of the baby holding her parent's finger, and wrote- I can't express how happy I am to announce the newest member of our family Samisha Shetty Kundra blessed with a baby girl #gratitude

Shilpa Shetty and Raj Kundra named her daughter Samisha Shetty Kundra who was born on February 15.

According to sources, the baby girl was born through surrogacy.

Here is how Twitterati wished the couples on this beautiful day –
Congratulations, @TheShilpaShetty and @TheRajKundra. #ShilpaShetty #RajKundra https://t.co/n5mCbKrogF

— ET Panache (@ETPanache) February 21, 2020
#ShilpaShetty shares a photo of her little baby girl Samisha for the first time.https://t.co/1umodAt8u9

— The Quint (@TheQuint) February 21, 2020
Congrats! Shilpa Shetty & Raj Kundra BLESSED With A Baby Girl, Actress Shares FIRST PIC Of Newborn Daughter#ShilpaShetty #RajKundra @TheShilpaShetty https://t.co/wXN3jEcUWt

— ABP News (@ABPNews) February 21, 2020
Congratulations! @TheShilpaShetty and her businessman husband #RajKundra have become proud parents to a baby girl born through surrogacy

The couple has named their daughter #SamishaShettyKundra, according to a post that Shilpa shared on Instagram#ShilpaShetty pic.twitter.com/wVKgGmlL6U

— Jagran English (@JagranEnglish) February 21, 2020
#ShilpaShetty, #RajKundra become parents again, welcome baby girl via surrogacyhttps://t.co/y9aUwMGlUY

— Zee News (@ZeeNews) February 21, 2020
#ShilpaShetty and #RajKundra welcome their second child: Thrilled to announce arrival of #Samishahttps://t.co/RRVsUWcUEQ

— India Today Showbiz (@Showbiz_IT) February 21, 2020
.@TheShilpaShetty & @TheRajKundra Become Proud Parents to a Baby Girl via Surrogacy, Name Her 'Samisha'@shilpashetty143 @ShilpaShettyFC @shilpashetty4 #ShilpaShetty #RajKundra #ShilpaShettyKundrahttps://t.co/4C7qHortMI

— LatestLY (@latestly) February 21, 2020