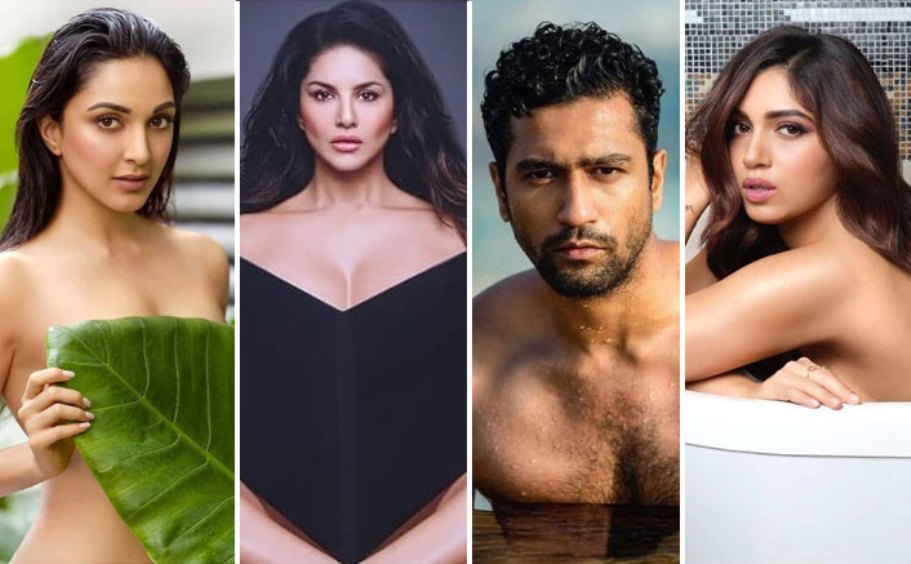 The wait for the most awaited calendar launch event is finally over as fashion photographer Dabboo Ratnani has revealed his star-studded calendar for 2020. Dabboo's annual calendar has become a highly notable showbiz event in India since its first publication in 1999.
Dabboo Ratnani is the cover photographer for all top magazines like Filmfare, Cosmopolitan, Hi Blitz, Elle (India), Ok India, Femina, The Man and Better Homes and Gardens.

For the past two decades, Ratnani has been featuring Bollywood celebrities for his annual calendar. The calendar for this year has all the famous and your favourite stars posing for the camera. This year Ratnani's calendar features Kiara Advani, Sunny Leone, Bhumi Pednekar, Aishwarya Rai, Vicky Kaushal, Abhishek Bachchan among others.



Kiara Advani put out another unforgettable piece as she bares it for the shoot.




Bhumi gazes sultry look and shows off her perfect pout in the shot.



Vicky Kaushal looks his usual sexy self showing off his muscular physique.



While Sunny set the pulse racing by stripping to nothing.



Kriti Sanon looks astonishing in her racy snap.



Vidya Balan proves she only gets better with age as she sizzles for an edgy shot for the calendar.



Ananya Pandey who thanked Ratnani for being a part of shoots looks absolutely elegant.



Jacqueline Fernandez appears sensational as she flaunts in Anamika Khanna's outfit.



Saif Ali Khan sports a retro look with a hippie aesthetic.



Aishwarya Rai Bachchan can be seen sporting a white tank top.




Hrithik Roshan shared his calendar photo on Instagram, and wrote, "मैं और मेरी तन्हाई अक्सर यह बातें करती हैं. की आज यह Abs होतीं तो कैसा होता।. . अगर यह होतीं तो ऐसा होता, अगर यह होतीं तो वैसा होता ।. जबकि मुझे ख़बर है की ABS नही हैं… कहीं नाहीं हैं।. . लेकिन यह पागल दिल है की कह रहा हैं की वो हैं .. मोटे पेट के नीचे कहीं हैं…। . मैं और मेरी तन्हाई अक्सर यह बातें करती हैं ! . . Thanks dabs for this amazing shot !"



Showing his biceps and killer abs, Tiger Shroff posed in an open white shirt for the calendar.



Cover Image Source- www.koimoi.com