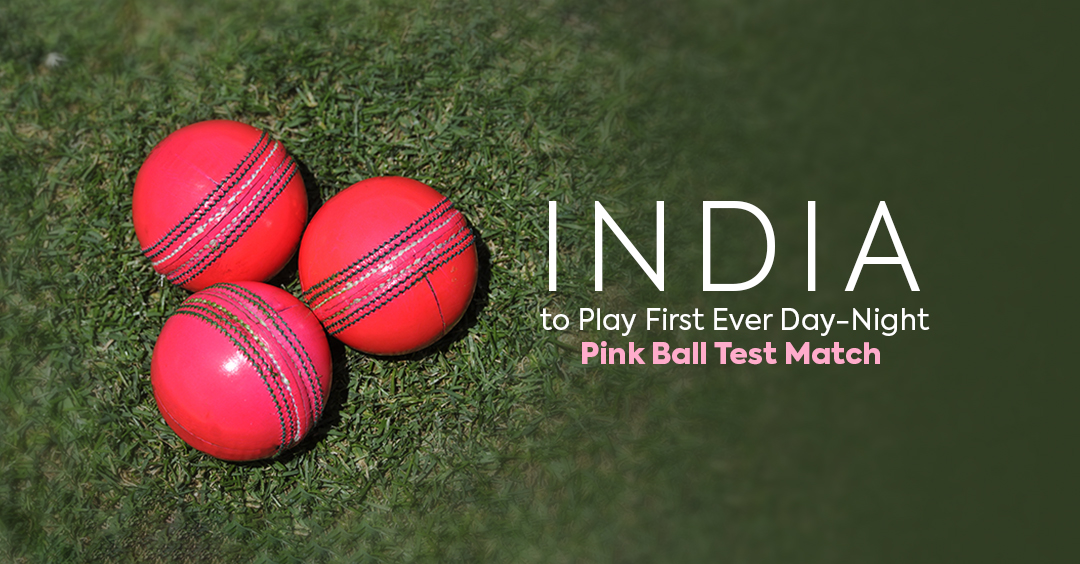 Kolkata is all set to host the first-ever pink ball day-night Test match on November 22. Eden Gardens stadium will witness the first-ever International Day/Night Test on Indian soil when team India and Bangladesh face-off at the iconic venue.  It will be India's 540th Test. Moreover, pink balls are used in place of red balls for better visibility under stadium lights.
India had refrained playing Day-Night Test matches earlier because of playing conditions and suitability of playing under lights in a prolonged five-day period. Last year when Cricket Australia wanted to play a day-night test match against India, then BCCI had informed that team India would take at least 18 more months to prepare. However, the newly elected BCCI President and former Indian captain Sourav Ganguly, within a week of taking charge in October, persuaded Virat Kohli to play on this new format, which, Dada believes, is the way forward-looking at the future of Test Cricket.
As the historic Pink Ball Test match approaches, both the Indian and Bangladeshi teams trained hard in Indore to get used to the pink ball after the first test ended in three days only. With the extra time, team India got some good sessions with the pink ball.
Skipper Virat Kohli said after the first Test match: "The pink ball does a lot early on, more than the red ball. The pink ball Test is going to be exciting. It's going be a landmark event for Indian cricket and Indian Test cricket."
Irrespective of the result of the game, the event itself will be historic as the first Pink ball Day-Night match will see both the team play a new format in order to revive the ultimate cricket game altogether.