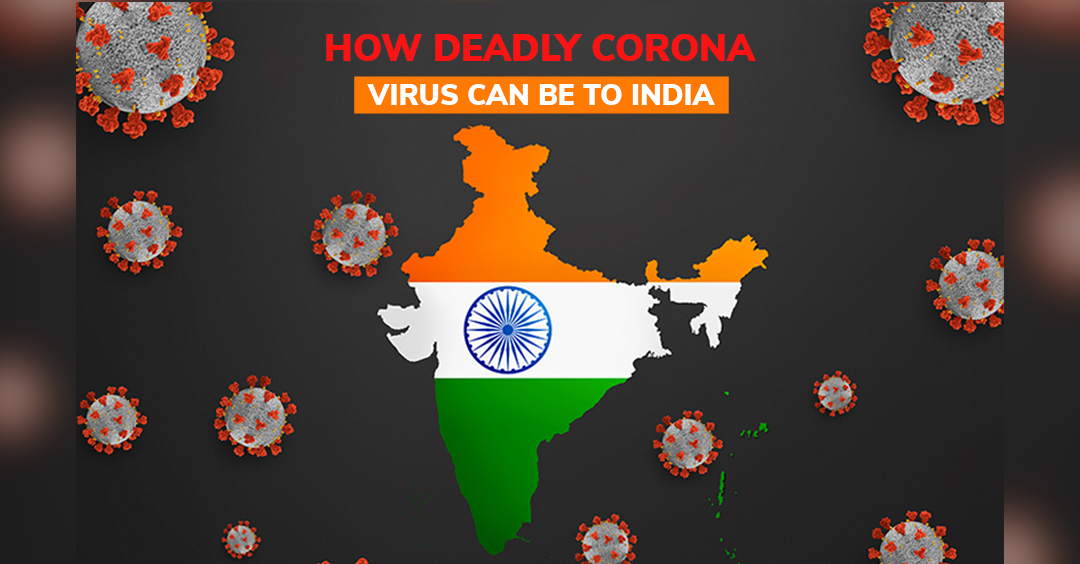 Corona virus is proving to be dangerous to the entire human race. Its outbreak has led the downfall of series of elements. China, where it all started has stated that they have eradicated the virus from Wuhan city as there is no new cases registered on their city. But India is still under the pump mainly due to its population and people being not literate enough to understand this critical situation. On 30th January, India got its first positive case. Till 2nd march, the number of corona patient in India was only 6, mostly belonging to foreign countries. On 3rd march, 3 new cases were registered and afterwards, the tally kept on pilling on daily basis.
From 12th March, India was declared in stage II of COVID-19 hit country. On this particular day, one of the populated countries of the world, India recorded its first death due to Corona Virus. A 76-year old Karnataka man was the first victim of this deadly virus. He had come back from a foreign trip recently and it was believed he carried the virus from there. On inspection, he revealed that fever was there when he was not in India. Also went to Hyderabad and Bangalore having corona virus.
India's population is one of the major concerns as it may see lot of corona virus patient in coming days. Corona Virus in China, Italy, and USA has given us indication that, the more populated the area more will be transmission of the virus would be. North Italy has more population density as compared to south of Italy also, Wuhan city (china) is more densely populated as compared to rest of china. Both the part of country recorded high number of Corona patient. It is evident, more the people more will be the threat.
Here are some stats to give you little hint about how deadly the Corona Virus can be to India –
455 people live in one square kilometre of India.

829 people live in one square Kilometre of Uttar Pradesh State

11,900 people live in one square kilometre in Delhi
Here is now the same stats of Italy and China, where the corona patients are high in number –
145 people live in one square kilometre of China while 1200 people live in one square kilometre of Wuhan city.

206 people live in one square kilometre of Italy while 230 people live in north part of Italy (where COVID19 patient are high in number)
The numbers are there for you to see the difference and also predict what can happen to India if the people don't understand the magnitude of this deadly virus. People of India should be aware of these facts as it can help understand the whole scenario. We hope this life threatening virus gets eradicated soon. Stay home and be safe.