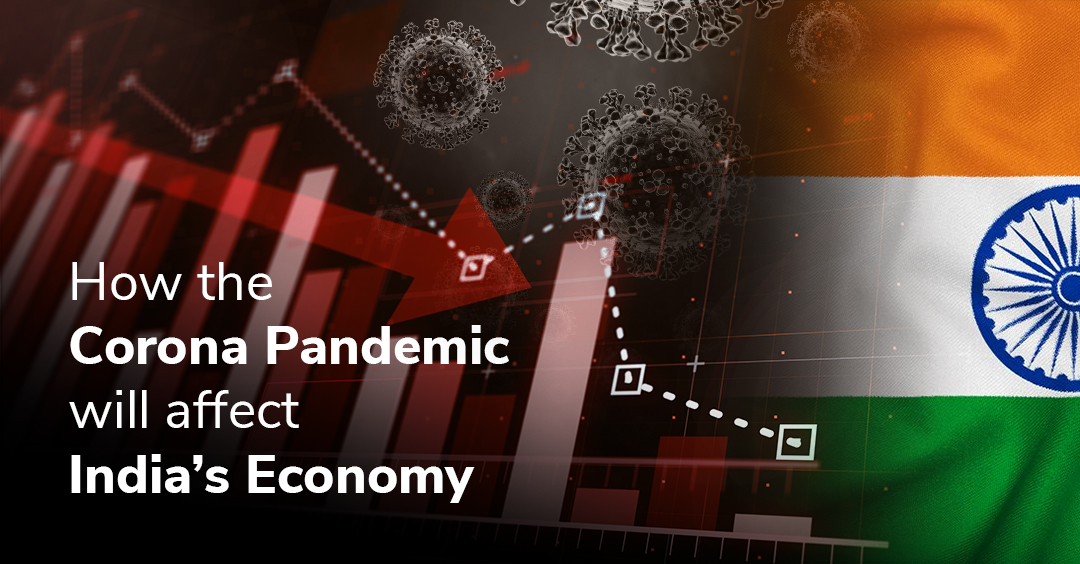 The epidemic, caused due to the respiratory disease known as COVID-19, has infected more than 552,626 people and killed over 25000 people globally, according to the World Health Organization. India has reported at least 860 cases, out of which 73 have recovered and 17 died, according to the health ministry. According to Dun & Bradstreet's latest Economy Forecast Report, there is a probability of entering into recession and companies going bankrupt in different countries. The whole economy of the world will be going to collapse due to this worldwide lockdown.
Arun Singh, Chief Economist Dun & Bradstreet India stated that "As lockdowns are imposed in other global manufacturing hubs, besides China, the extent of impairment to global supply chain and global growth is likely to increase."

1. The hospitality and tourism industry in total expects Rs 11,000 crore revenue losses in the future. It expects around 11 lakh job losses in the coming months.


2. The aviation industry expects to make losses of Rs 4200 crore in the coming months.


3. According to the Economic Times, there will be a hit of 0.3-0.5% on the GDP in the next fiscal year.


4. The Indian hospitality industry could lose around Rs.600 crore due to the pandemic.


5. The automotive industry expects a loss of more than 7 lakh units in production and $2 billion in March revenue.


6. The foodservice industry (restaurants, hotels, clubs, and cafes) could see 15-25% of its people lose their jobs.


7. India's retail industry, which employs more than 4.5 crore people, is looking at 1.1 crore job-losses.


8. Taxi services apps like Uber and Ola are suffering a 45-50% loss in business. The pandemic will destroy the livelihood of owners and drivers too.

Source- EconomicTimes, LiveMint