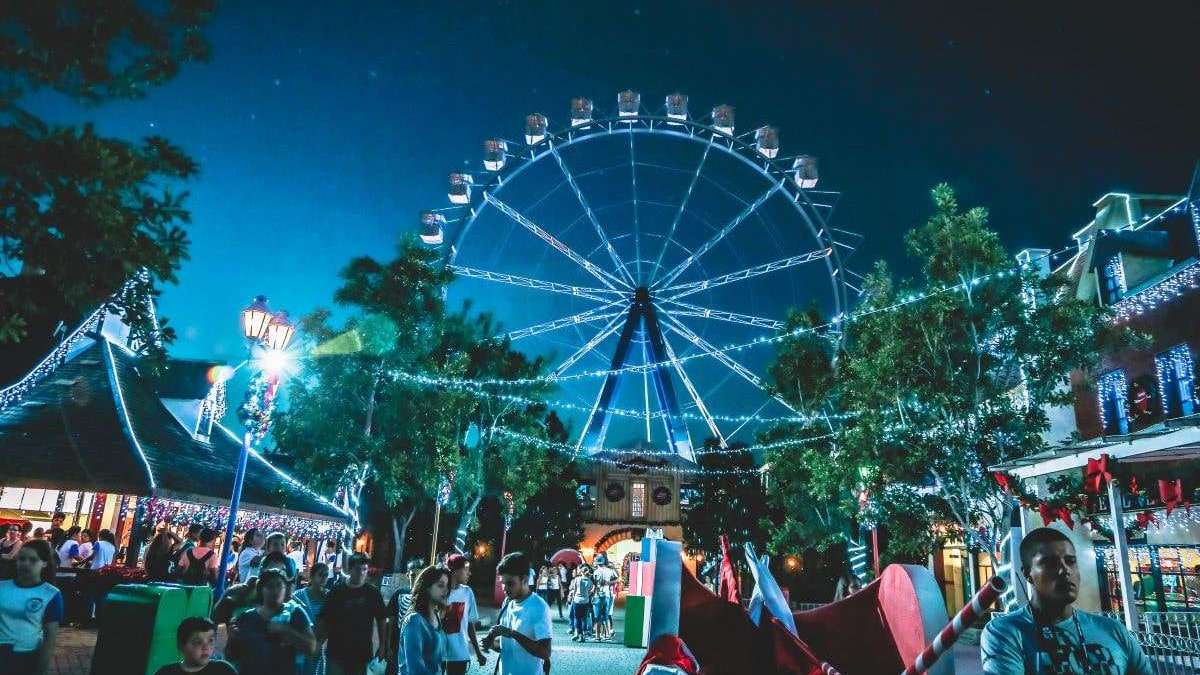 When you are planning your vacation somewhere abroad you want to spend a day which is full of adventure and thrill. It is very hard to decide on the spot. You won't like to waste a day from your vacation on something which is not worthy of your time and money. Don't worry we've got it all covered. Here are the best amusement parks from around the world where you can choose from.
Walt Disney World, Orlando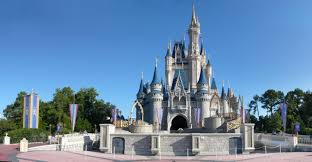 Walt Disney,once said" When you believe in a thing, believe it all the way, implicitly and unquestionable."This is the belief of Disneyland that imagination has no age, no matter how old you may grow. Although Disney has its theme parks all around the world in California, Paris, Japan, China, Hawaii, and many other places. When you want to experience the magic of Disney World which a theme park has to offer, Walt Disney World in Orlando, Florida, USA should be your first preference.
This park by Disney is divided into sections according to the theme like Magic Kingdom and the Disney Animal Kingdom. When you visit Magic Kingdom you will experience that this place is like no other. It's like a world within a world, with attractive areas like Fantasy land, Adventure Land, Tomorrowland, and frontier land with rides for any height and age group. Animal Kingdom is another theme-based park that is inspired by the era animals belong to like, "Theme Park, Africa" and Asia. This park also has sections for kids to have a fun time like Dinoland and Discovery Island.
Other than the rides there is a lot more, here you can visit the Disney store available in many corners of the park to shop Merchandise by Disney such as stuff toys, Disney clothes, etc. There are also movie theaters that play Disney movies. Special events are also organized with stage shows. These types of shows are decided annually and must be booked in advance.
For your convenient stay, they have resorts and hotels with dining options in the park and nearby also.The ticket for Disney World $109 per day for one theme park. The park is open for visitors- Magic Kingdom- 9 am–7 pm and Animal Kingdom 8-6 pm. Disney is an experience everyone should have at least once in their lifetime.
Universal Studios, Singapore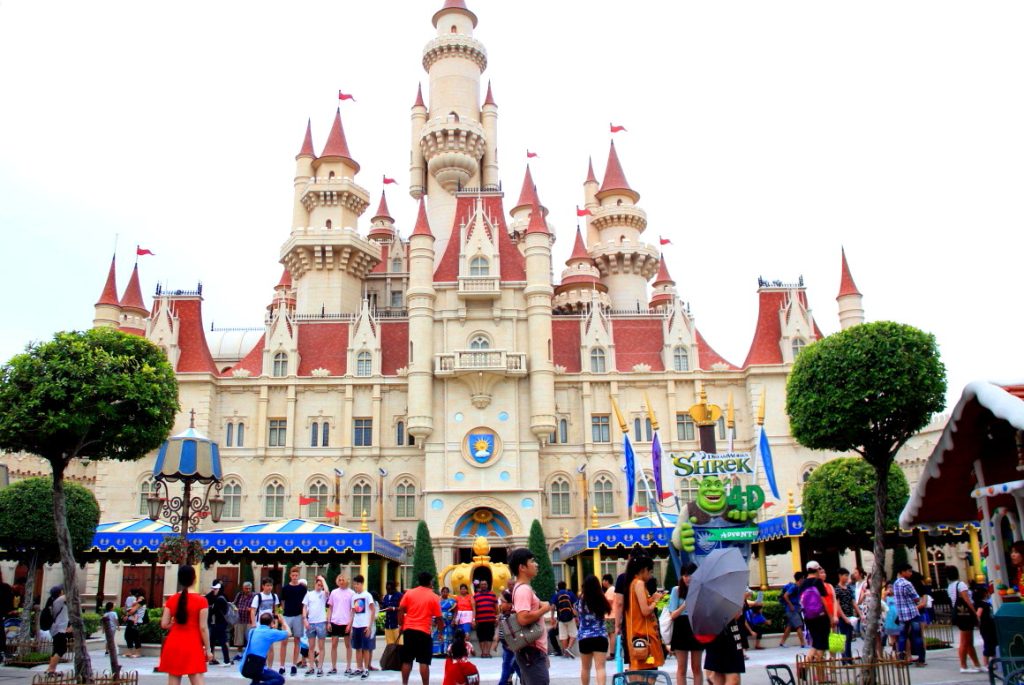 Universal Studios Singapore is Southeast Asia's only Universal Studios theme park. It is 20 hectares which is the size of twenty-five sports fields combined. So get your socks up because you can't cover the whole park in a day! Universal Studios is so extraordinary, it has so much to cover which makes you come and visit again and again.
Not just for kids, it is a fun place for adults as well. With sections divided according to themes, there are rides for every age group. From small rides for kids to thrilling rides for adults, Universal Studios has it all! You can also visit characters there like a special meet and greet with Minions, Penguins, Mickey and Minnie, Donald Duck, and many others.
The specialty of Universal is they have events on selected Saturdays and Sundays so do not forget to check your calendar before booking your tickets. These events are Hollywood Dreams light-up parades where you experience The Hollywood Live, another one is Fireworks Spectacular which is a firework show, a treat to your eyes. You can shop at Universal stores in the park to buy stuff available in different zones. A mini-mart has a minion's merchandise from the Despicable movie. Other places to buy are the silver screen where you will find Hollywood-related stuff, Sci-fi city with a science-related theme where you will find stuff to buy like Transformers, robots and Lost world is a Dinosaur store where you will find merchandise of Jurassic Park.
Coming to what all you can eat, there are a lot of options with food courts which offer almost every cuisine. They have Churro dogs from Churros cart, Halal food, New York Pizza, KT's grill from New York, and many other food franchises. Universal offers nursing services with nursing rooms for women, wheelchairs, and resting rooms for elderly people. The cost of one day visit to Universal Studios Singapore is $81 a ticket as it is worth the experience. It is open from Thursday to Sunday, from 2 pm to 9 pm.

Paultons Park, UK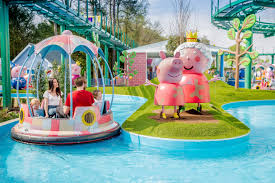 Paultons is the UK's number one family theme park located in Hampshire with over seventy exciting rides within 140 acres of area on the edge of New Forest National Park. Paulton also has the UK's only Peppa Pig World with nine PEPPA themed rides. Paultons has five theme Worlds which are, Peppa Pig World, Lost Kingdom, Critter Creek, Little Africa, and Tornado Springs.
There are thrilling rides that are safe for the kids. There are rides you can go on with your family, indoor and outdoor play areas with swings, water splash parks, etc. What is different about Paultons from other parks is that they have real animals and birds inside the park for sightseeing, of course, they are within a safe distance. You can also feed the penguins and rabbits. It's something very unusual for an amusement park but Paultons has it.
There is a meet and greet with real characters like Peppa Pig and George, Mommy and Daddy pig. They have special events for Easter, Christmas, and Halloween. For food and beverage, they have an online order service where you can order your food in advance, it will be delivered to you in the park.
Tickets for children under one meter and guests with a wheelchair are given free entry. Per day ticket for an individual is 42.50 euros, a Family of three -125 euros, a family of four-166 euros, a family of five- 20 euros and for senior citizens – 40 euros. Paultons is like a wonderland for your kids a Theme park you should visit when you are in the United Kingdom.

Happy Valley, China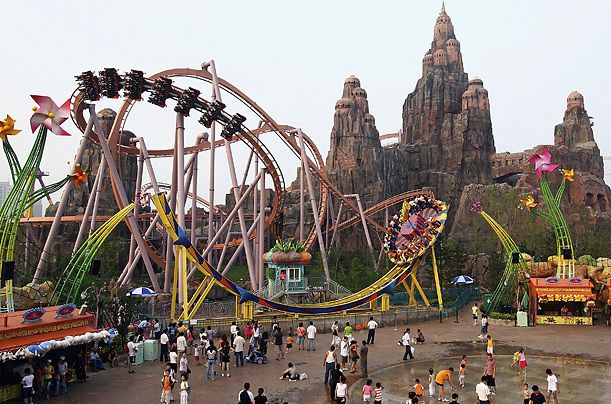 Happy Valley Beijing is an amusement park in Beijing built and operated by Beijing OCT which is part of the Overseas Chinese Town Company. The park is in Chaoyang in eastern Beijing. Opened in July 2006, it is the second part of the Happy Valley theme park chain.
The concept design and master plan for the park were created by Creative Kingdom China. Similar in style to Disneyland Park, Happy Valley Beijing also features distinctive landscapes and themes throughout the resort along with featuring rides within different themes.
In total there are more than 40 rides, 10 of which are extreme rides, an IMAX theater with seven screens as well as a shopping complex where you shop merchandise of Disney characters. Tickets for children and for adults are both for 195 yuan per day.

Atlantis Aquaventure, Dubai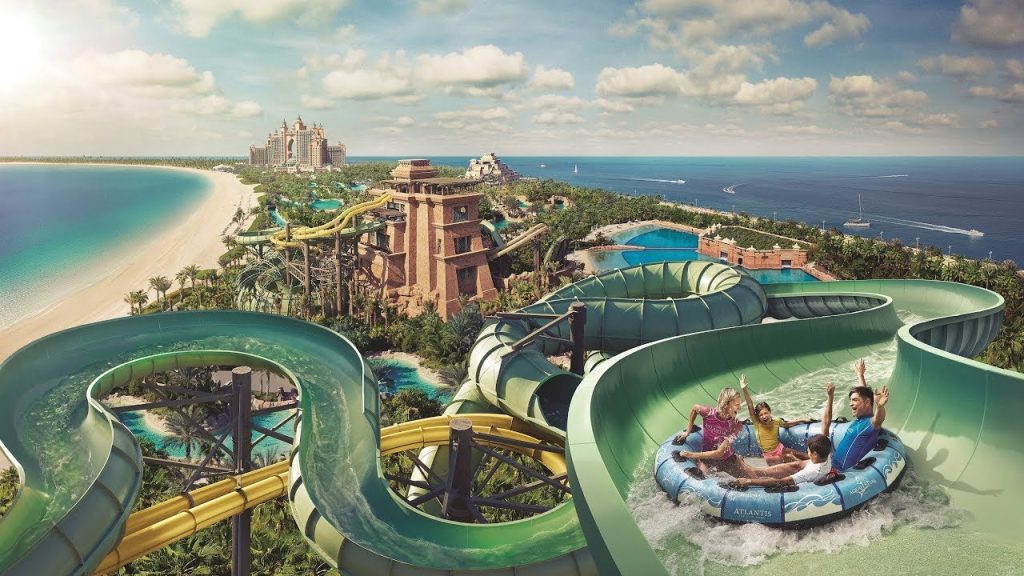 Over 30 Record-Breaking slides and attractions at the UAE number one Water park, Aquaventure is by Atlantis group. It is home to the best waterslides in the world from epic heights and turns to high-speed drops this park has it all. Atlantis also offers stay-in options for your convenient stay which includes Guest rooms, Imperial club rooms, Club Suites and Signature Suites.
Other than the rides the main attractions include Dolphin Bay which has Dolphin encounters for all ages. Sea Lion point where you can meet the playful sea lions, The Lost Chambers Aquarium which is the largest in the region and Diving in Atlantis, the record-breaking Aquarium with 65,000 marine animals, you can dive in without any certification which means you don't have to be a professional driver to dive in the Aquarium.
Coming to the food and dining options you know UAE does everything extravagant, Atlantis has celebrity bars, lounges, and restaurants from world-class chefs like Nobu Dubai, Gordon Ramsay's Bread Street Kitchen and Bar, Hakkasan, Ronda Locatelli, Ossiano. The signature hotels include Sea fire Steakhouse and Bar, White, Ayamna, and Wavehouse. There are also buffet restaurants, Saffron and Kaleidoscope.
The price of the ticket is AED 269 per person for a day pass and AED 289 per person for a super pass which includes entry to the Aquariums. The Water Park is open from Monday to Wednesday from 10 am to 6:30 pm. It should be your go-to for you to visit when you are planning for a vacation in the UAE as a world of Aquaventure awaits in this park by Atlantis.

Image source: Travel wanderlust