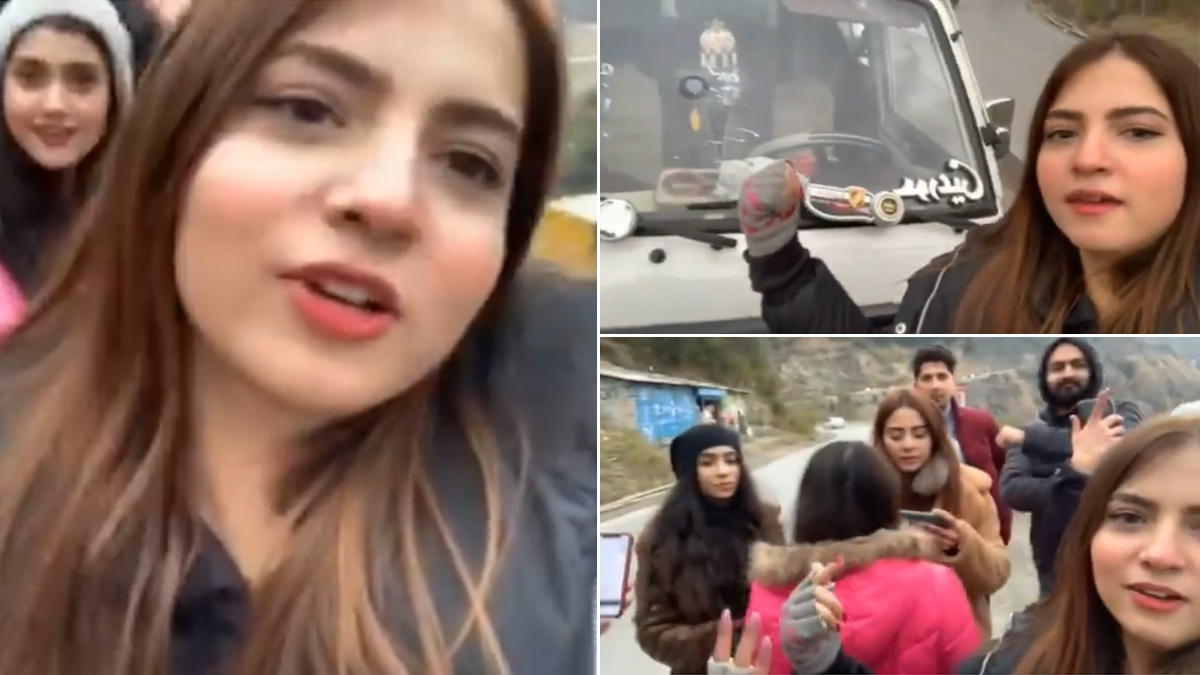 2021 is a year where the majority of the people were glued to their phones when they were at home. Memes are very engaging for people who want to laugh, there are some memes on social media which hit the next level and are viral all over the net. Here are some of the best memes of 2021.
1. Memes on Budget 2021
As soon as the Finance Minister Nirmala Sitharaman presented her third Union Budget in Parliament on 1st February the internet flooded with memes on middle class people. She announced that there is a major boost to healthcare and infrastructure but no change for income tax slabs this year as well. The middle class gets no benefit from this new budget. People made memes on social media on platforms like Twitter, Facebook and Instagram trolling middle class people.
2. Pawri ho rahi hai.

In a video, a nineteen year old social media influencer from Pakistan, Dananeer Mobeen states while having fun with her friends, "Yeh hamari car hai, aur yeh hum hai, Aur yeh humari Pawri ho rahi hai." This video went viral on social and took the internet by storm. Post this, everyone is making a video of their own version 'Pawri ho rahi hai' including Bollywood Celebrities.
Contestants of Big Boss at the after party of season 14.
Even Actresses like Deepika Padukone joined the #Pawrihorahihai Pack!
Mahira Khan grooving with her friends on "Pawri ho rahi hai".
3. Shweta on Zoom call.

A girl named Shweta made herself famous when she forgot to mute her mic while talking to a friend in an online class. Someone recorded the audio and it was leaked online, one hundred and eleven students were part of the class who heard the entire conversation and made fun of her. Many students constantly asked her to turn the mic off as the teacher was also present in that online class.
4. Chacha from Baghpat.
'Chacha' is the new big name of Indian social media trends, with his cutout now getting the Bernie Sanders treatment, morphed on something and everything. The Chacha is a chaat vendor named Harinder from Baghpat in Uttar Pradesh, one of the protagonists in an epic road combat video which went viral this week.
In the video, a team of guys paired against each other having sticks and rods as passersby watched in disbelieve. The footage, which many stated seemed like 'straight out of a 90s film', captured the creativeness of the complete country, even as Harinder obtained a little bit greater interest due to the fact of his Einstien like hairstyle.
Video of the incident:
Einstein #chacha in the royal rumble 😂😂😂😁😁😂😂 pic.twitter.com/QOMmcxInUk

— niraj rawat (@nirajrawat4) February 23, 2021
Some of the memes made on Chacha.
1. School toppers at school.
2. School toppers at real life. #chacha pic.twitter.com/5Q70pWMTWq

— ♡ (@aanchu_thakur) February 23, 2021
#chacha #chaat #chaatfight #Einstein #EinsteinChacha #chachamemes pic.twitter.com/Q0vIVcuEoM

— Sarcastic_Vibs (@SarcasticVibs) February 23, 2021