A couple of photographers in Karnataka's Belagavi, Ravi and Krupa Hongal, built a camera-shaped house called 'Click' at a cost of 71 lakh. They also named their sons as  'Canon,' 'Nikon' and 'Epson'.


Karnataka: A photographer couple, Krupa Hongal&Ravi Hongal, has built a camera-shaped house in Belgaum. Krupa (pic3) says,"It's a dream come true. We also named our 3 children-Canon,Nikon&Epson." Ravi (pic4) says,"We borrowed money for it&also sold our previous house."(14.07.20) pic.twitter.com/8Mkh1JOUk1

— ANI (@ANI) July 14, 2020

His love for the art of capturing photographs is clearly visible in his newly designed home that resembles a DSLR camera with a flash fixed on it.
The walls of the house walls and its interior have graphics related to photography.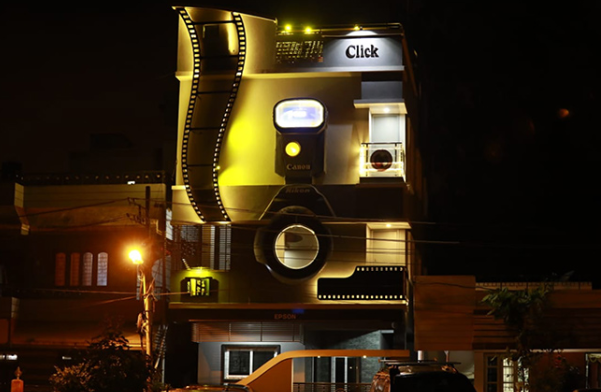 "I have been photographing since 1986. Building this house is like a dream come true. We also named our 3 children-Canon, Nikon and Epson. These all are three camera names. I love the camera and hence named them on camera companies name. My family was opposed to it, but we remain adamant," photographer Ravi told ANI.
Krupa said it was their beloved dream to build a house like a camera, and the couple also stated that they borrowed money from relatives and friends to build this home.

Here are the glimpses of Camera shaped home –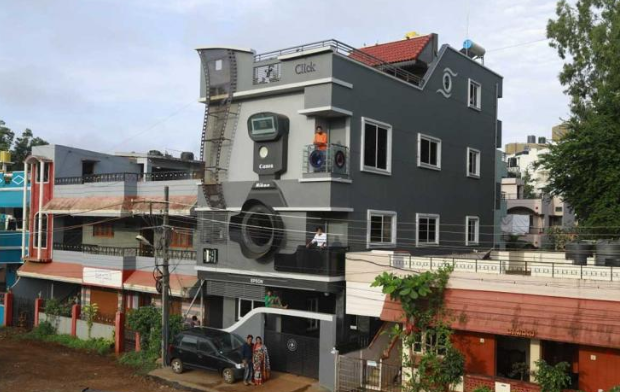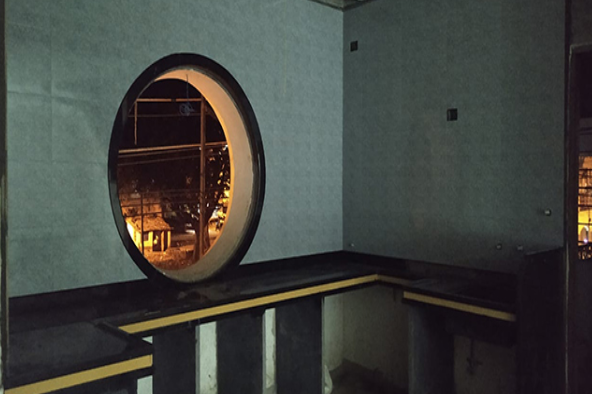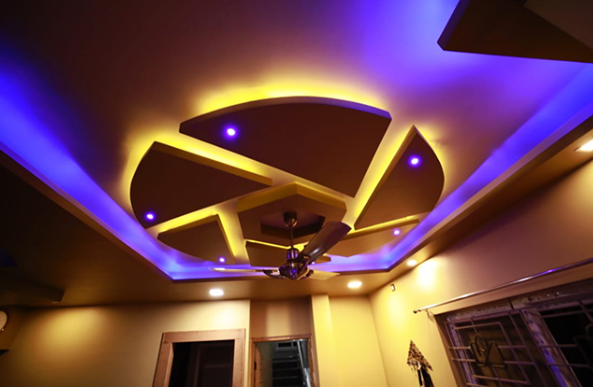 Meet the Perfect "Click" Family –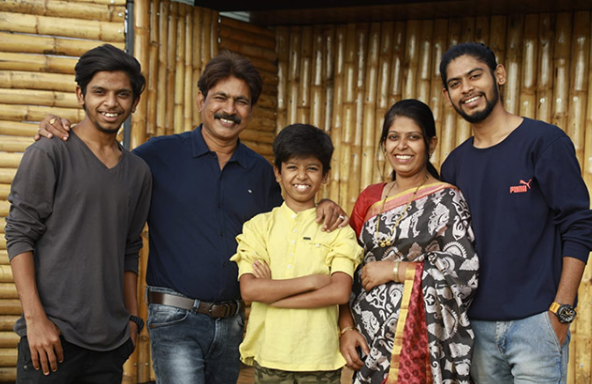 The picture of a camera-shaped house has gone viral on social media.
Check some of the tweets here –
A camera shaped house in Bengaluru build by Ravi Hongal, who is a photographer from Belgaum Karnataka.
And even named his 3 sons
Nikon, Canon, Epson pic.twitter.com/8RZvKIhSad

— Kumari Prakriti Mardaraj (@Nature2610) July 14, 2020
Photography enthusiast Ravi Hongal from Karnataka has built a camera shaped house and has written Nikon, Canon, Epson on it 🎥

Moreover he had named his three children as Nikon, Canon and Epson.

This is called the real passion. #passion #photography pic.twitter.com/ZweUKVRDFq

— Rahul Trehan 🇮🇳 (@imrahultrehan) July 13, 2020
Ravi Hongal a #photographer from Belgaum in #Karnataka built a camera-shaped home. And that's not all,he has even named his three sons, #Canon, #Nikon and #Epson. Anything for the love of #photography !
📸: Internet @NikonIndia @adityadickysin @agacorbett @anandmahindra pic.twitter.com/GH5VLrJcPg

— Vaibhav Singh,IFS (@VaibhavSinghIFS) July 13, 2020


Ravi said the pandemic is making things difficult. "It took a few extra lakhs for the camera design. 
Image Source: ThenewsMinute.com