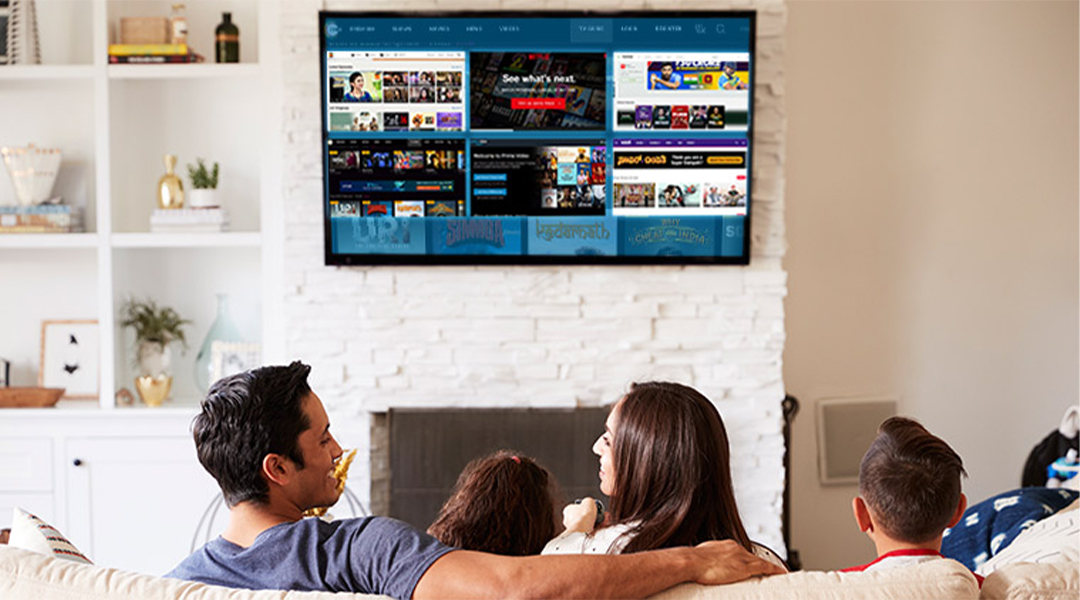 The whole world is combating a pandemic due to COVID-19. As mass gatherings can contribute to the transmission of respiratory virus COVID-19, many governments all around the world have shut down many public places. Also, the officials are talking to businesses about ways to help millions work from home. Mass gatherings occur in a range of public places like spiritual and cultural programs, cinema halls, sports arenas, conference halls that can result in a large number of people being in close contact for absolute periods of time.


So leave your house only if it is absolutely necessary and avoid public gathering if it's not important. As moving out of the house is not safe, let's spend this self-quarantine time watching some great movies available on Netflix and Amazon Prime:



1. SHUTTER ISLAND

With a mind-bending story of self-discovery, Shutter Island is a 2010 American neo-noir psychological thriller film directed by Martin Scorsese. Starring Leonardo di Caprio, Ben Kingsley and Mark Ruffalo in central roles, the film received mostly positive reviews from critics. The film was selected as one of the top ten films of 2010 and had grossed over $294 million worldwide. Max Richter's thrilling soundtrack adds to the whole experience. The film is available on Netflix.




2. MASKA

Released on 27 March 2020, Maska is the newest entry into the list on Netflix. In the film you will see the return of Manisha Koirala to the silver screen. Through the trailer we can conclude that it is a story of a 19-year-old boy who wants to become an actor but his family wants him to continue their family's Irani café business.




3. THE IRISHMAN

Based on the 2004 nonfiction book I Heard You Paint Houses by Charles Brandt 'The Irishman' is a 2019 American epic drama crime film. The three-and-a-half-hour long masterpiece is an Oscar-nominated film that stars Robert De Niro, Joe Pesci, and Al Pacino. If you are fond of a gangster thriller crime film, this is a must-watch for you.



4. ROSEMARY'S BABY

Available on Amazon Prime Video, Rosemary's Baby is a 1968 Drama, mystery film based on a book by Ira Levin, with the same title. Directed by Roman Polanski the true stories surrounding the movie make it all the scarier. It is believed that this film is popular as one of the movies that brought great sorrow or distress to almost everyone linked with it.



5. SEVEN

Written by Andrew Kevin Walker, Seven is a 1995 American crime thriller film directed by David Fincher. It is a darkly mysterious tale of two New York Police Department detectives — Brad Pitt and Morgan Freeman — who investigate a series of murders. The screenplay of the movie was influenced by the 'time Walker spent in New York City' trying to make it as a writer. Available on Netflix, it is a must-watch film for you if you like to watch drama mystery classics.



6. SONI

A 2018 Drama, Crime film that revolves around the life of a female police officer who is working to deal with the growing crisis of violent crimes against women but suffers significant professional and personal setbacks. The story has a very real feel to it and it will needle you to think even after the film has ended. Available on Netflix, it is one of the best Indian original films presented outstandingly.




7. A Secret Love
Love is Love. What's more, this LGBTQ+ narrative that is joining the great rundown of motion pictures on Netflix will be incredibly inspiring. It recounts the tale of two older ladies, Terry and Pat, who kept their relationship covered up for a long time. From opposing sex generalizations to exposing the unadulterated truth, this one is going to leave you in a puddle of tears without a doubt.

Cover Image source- theindianexpress