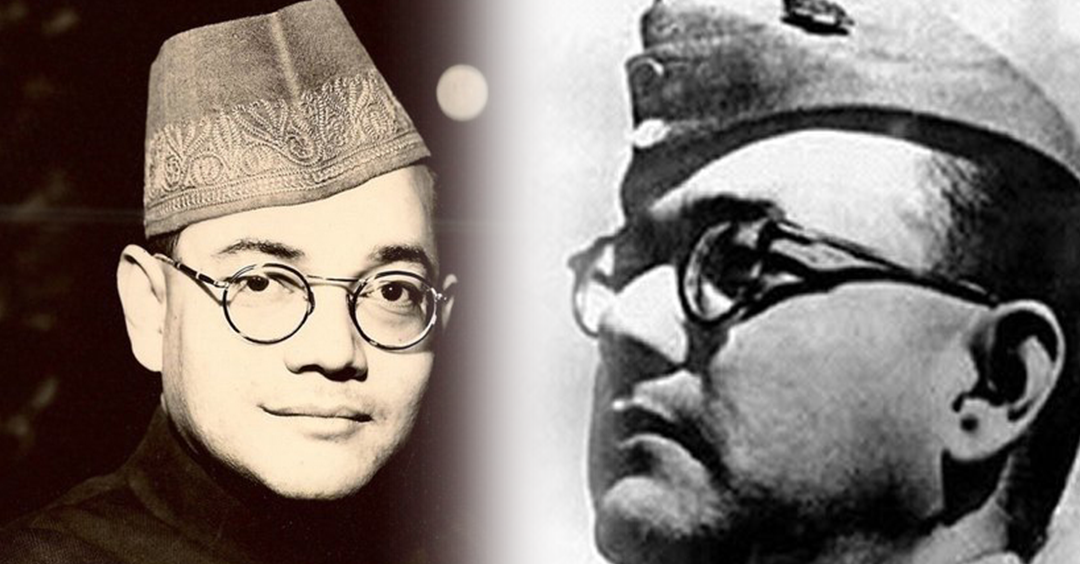 "Tum Mujhe khoon do mai tumhe azzadi dunga "– a slogan by great freedom fighter Netaji Subhash Chandra Bose inspired thousands of youths in India.
He was born on 23 January 1897, in Currack, Orissa. He completed his degree in Philosophy in Calcutta and after that he went to England to study for the Civil Services exams.

He is most notably known for building the Indian National Army with support from Japanese.

India's legendary leader, Netaji gave free India its sweat and blood and his words remain immortal, inspiring millions.

On the occasion of his 123rd birth anniversary, here are some most powerful quotes by him –


It is blood alone that can pay the price of freedom. Give me blood and I will give you freedom!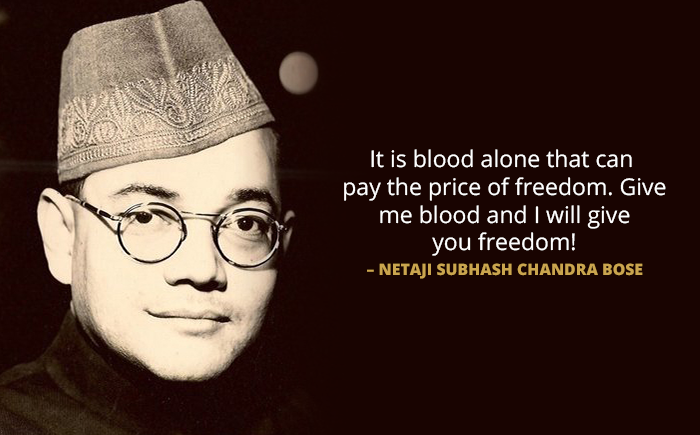 One individual may die for an idea, but that idea will, after his death, incarnate itself in a thousand lives.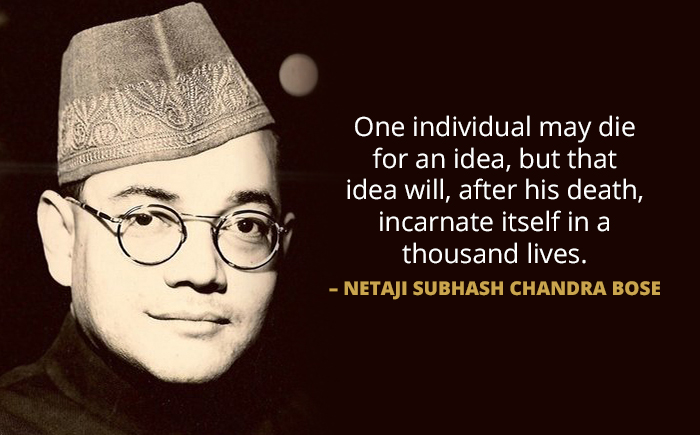 Freedom is not given, it is taken.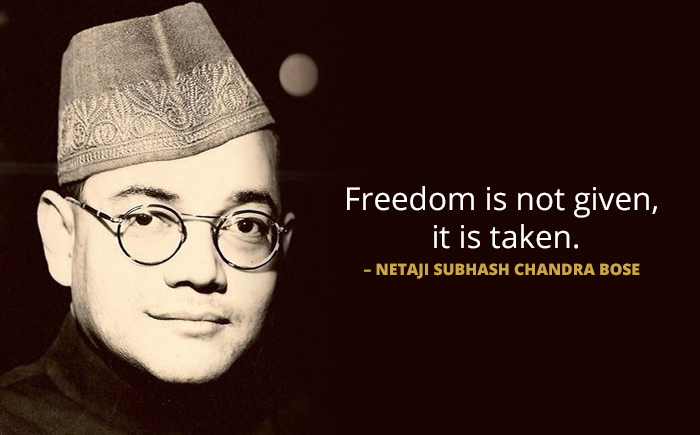 No real change in history has ever been achieved by discussions.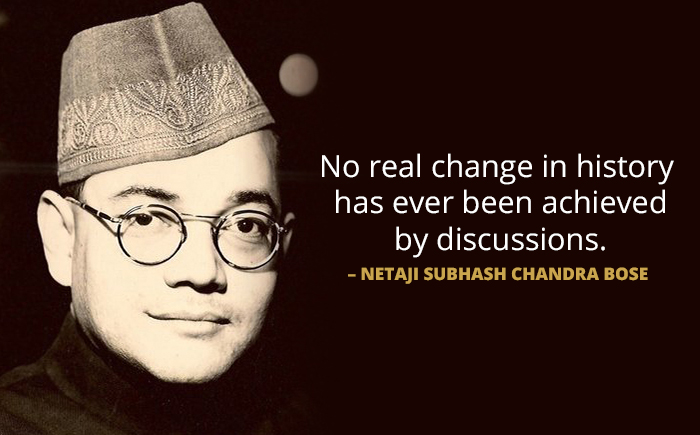 It is our duty to pay for our liberty with our own blood.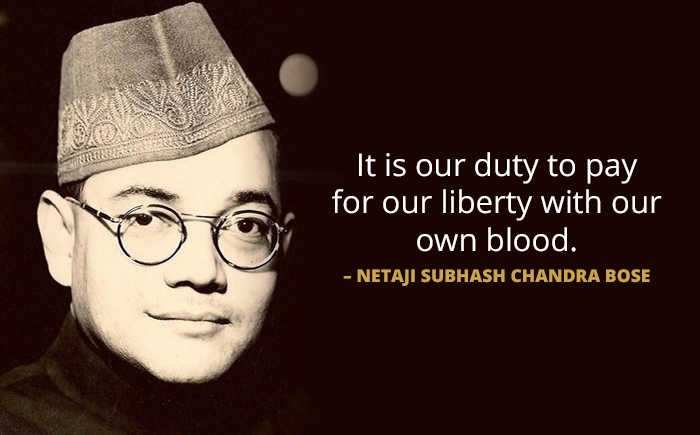 India is calling. Blood is calling to blood. Get up, we have no time to lose.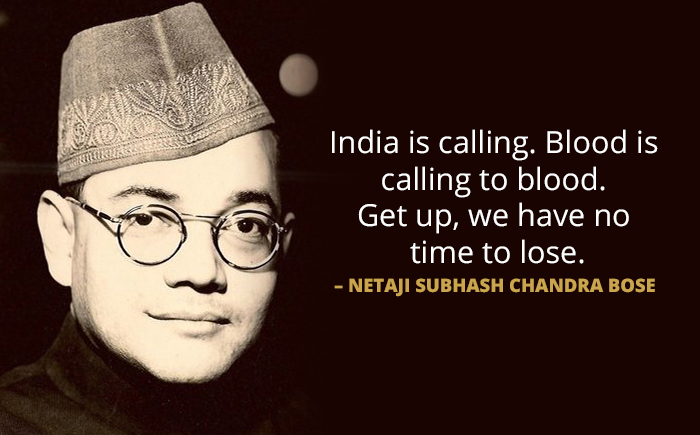 Forget not that the grossest crime is to compromise with injustice and wrong.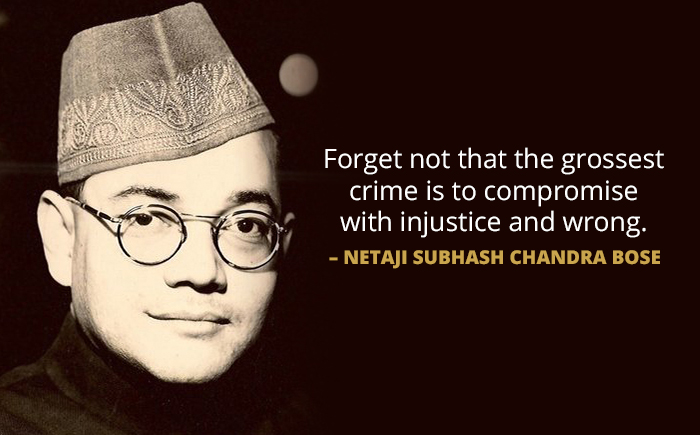 Remember the eternal law: You must give, if you want to get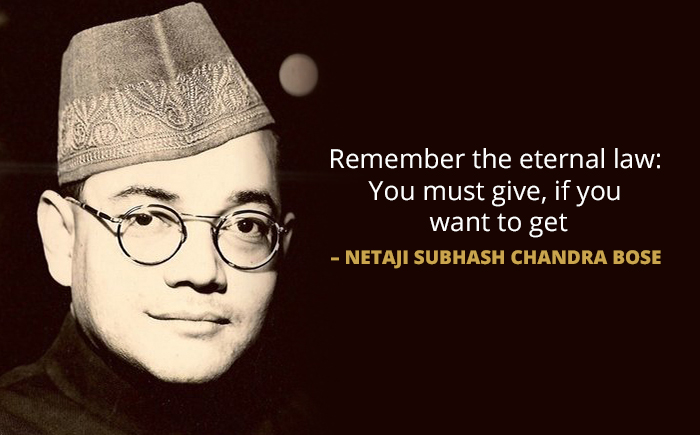 Life loses half its interest if there is no struggle — if there are no risks to be taken.