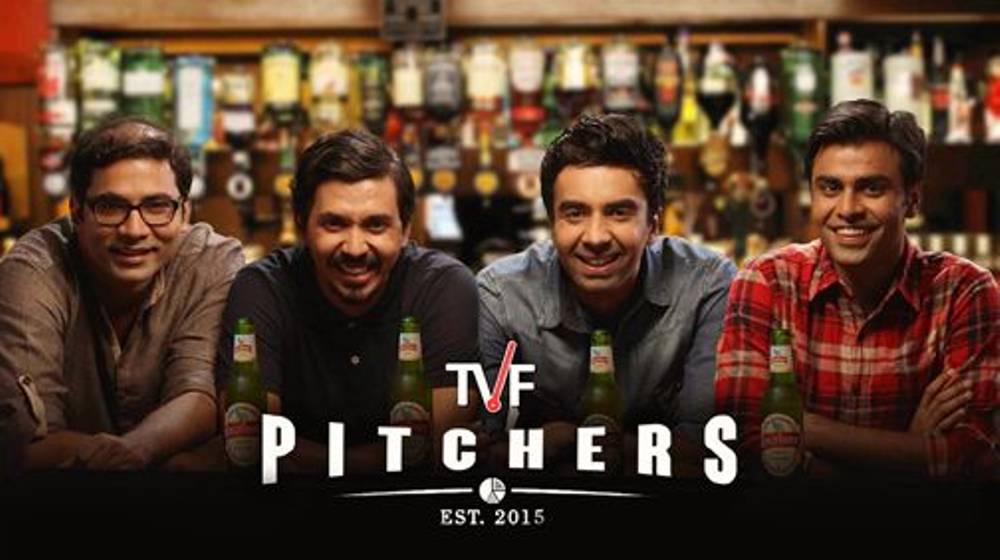 Can't find which series to binge-watch this weekend?
Here are the highest IMDb rated web series and top shows that you can start munching right away.



1. Flames
Flames is a cute love tale of a young romance between two teenagers who meet at a tuition center. The story shows how the class topper Rajat falls for Ishita, the girl he met in the tuition center. This web series brings you back to the days when everything seems innocent.


IMDb Rating- 9.2
Available on- MX Player



2.  TVF Pitchers
One of the most famous web series among the millennials, TVF Pitchers is a story of four friends, Naveen who entered the world of business by launching their own start-up company. The series only consists of five episodes in the season and no other season has been released yet.


IMDb Rating- 9.2
Available on- SonyLiv and TVF PLAY APP


3.  Kota Factory
One of the most loved web series by youths; Kota Factory is India's first 'Black and White' show which brilliantly shows the problems faced by IIT-JEE aspirants in their daily lives. The series stars Jitendra Kumar, Ranjan Raj, and Mayur More, as the leads.


IMDb Rating- 9.1
Available on- TVF PLAY APP


4. ImMATURE
Want to have some nostalgia of your school days?
Watch this 5 episode series which will remind you the days of your first crush, bunking school, and everything in between your school life. The whole story revolves around a boy Dhruv Sharma played by Omkar Kulkarni.


IMDb Rating- 8.9
Available on- MX Player


5. Panchayat
Released in 2020, Panchayat is comedy-drama series the story of an engineering graduate Abhishek who is pushed to become the secretary of a Panchayat office in a rural village of Uttar Pradesh. It is a perfect family watch web series ever produced. It is a perfect series that you can watch with your entire family.


IMDb Rating- 8.8
Available on- Amazon Prime Video




6. The Family Man
Starring Manoj Bajpayee in the lead The Family Man is a full action-packed drama series that tells the story of a family man who works for a special cell of the National Investigation Agency without the knowledge of his family. The story cleverly shows how a man who is protecting the nation from terrorists also has to protect his family from the impact of his work pressure.


IMDb Rating- 8.6
Available on- Amazon Prime Video


7. Special OPS

Special OPS is a spy thriller based on several terrorist attacks dealt by Indian intelligence in the last 2 decades. Starring Kay Kay Menon as lead who played the role of Himmat Singh, the story is based on the inspiration taken from Nineteen Years of nationally significant events and several missions.


IMDb Rating- 8.6
Available on- Disney + Hotstar