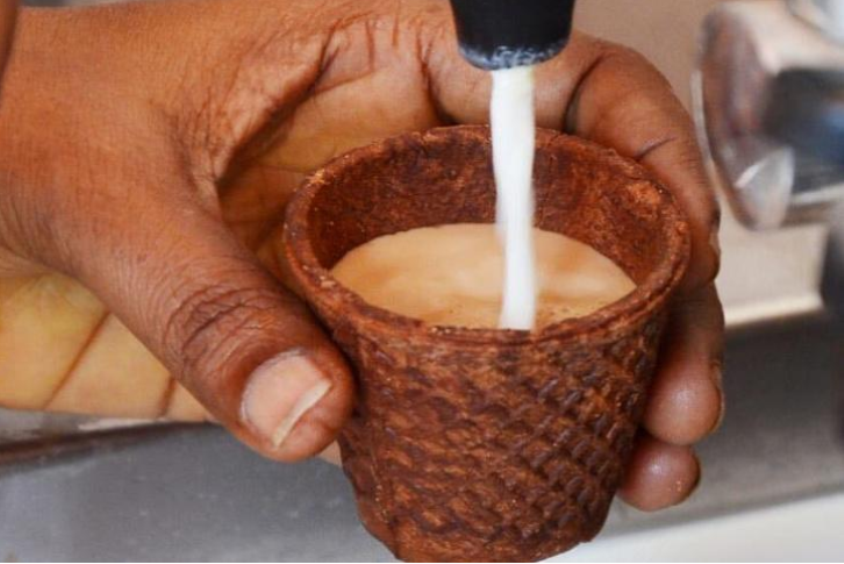 A tea shop on West Masi Street here has started serving its customers using edible cups made out of biscuit and chocolate.

Customers drink their tea in chocolate-flavored biscuit cups and then munch on it after they are done! So you get chai and biscuit together. Ingenious! This is RS Pathy Nilgiri tea kiosk that opened just a month ago in the city.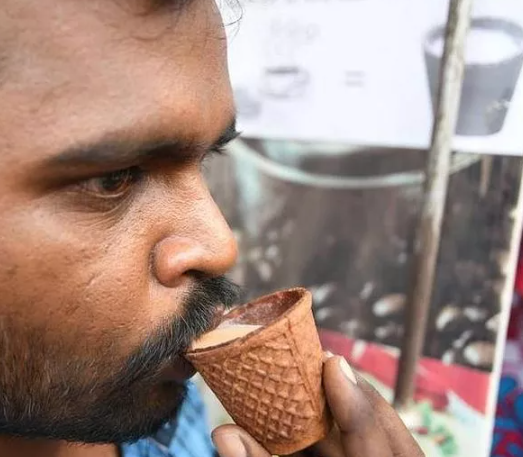 Reportedly, each cup can hold 60 ml of hot tea for 10 minutes, and eating the cup is like eating two to three biscuits. The cups, kind of, act as wafer cones that ice creams are served in. 34-year-old Vivek Sabapathy is the Managing Director of RS Pathy & Co.

Since opening on June 15, the shop has been selling a minimum of 500 cups a day.
RS Pathy & Co was started in 1909 by Vivek's great grandfather, R Sabapathy, and manufacturer products like balms and oils for healthcare.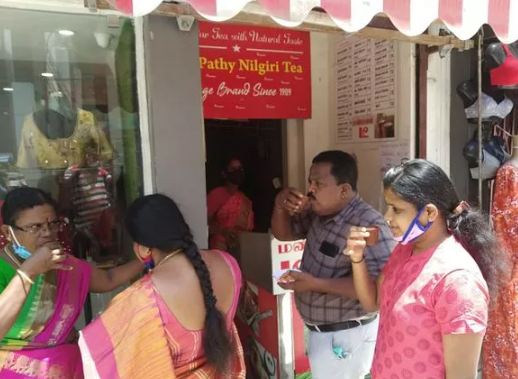 Tamil Nadu government banned single-use plastic in 2019 and that is when Vivek started thinking of alternatives for plastic as they used to serve tea in plastic cups.



Check how Twitterati praised him –
Evidence of how even small innovations can make the biggest of difference https://t.co/XMMNrjZeaR

— Veena Ramakrishnan (@VRKtweets) July 18, 2020
such a gem this story – edible tea cups no more dunking your biscuits in tea ! https://t.co/9neFXDnU87

— Bahar Dutt (@bahardutt) July 13, 2020
Coolest thing on the internet today! https://t.co/ZyToXQ7iLI

— Shivangi Sinha 🇮🇳 (@sinha_shivi) July 13, 2020
Amazing. We should adopt and spread these measures. https://t.co/4WnBHcPrkT

— Mayank rustagi (@Mayankrustagi1) July 12, 2020
Although the lockdown slowed the delivery of the shipping, Vivek received a great response from the customers who visited his store.
If you are a citizen of Madurai or planning to visit Madurai, do give it a try.
Cover Image Source: The Better India