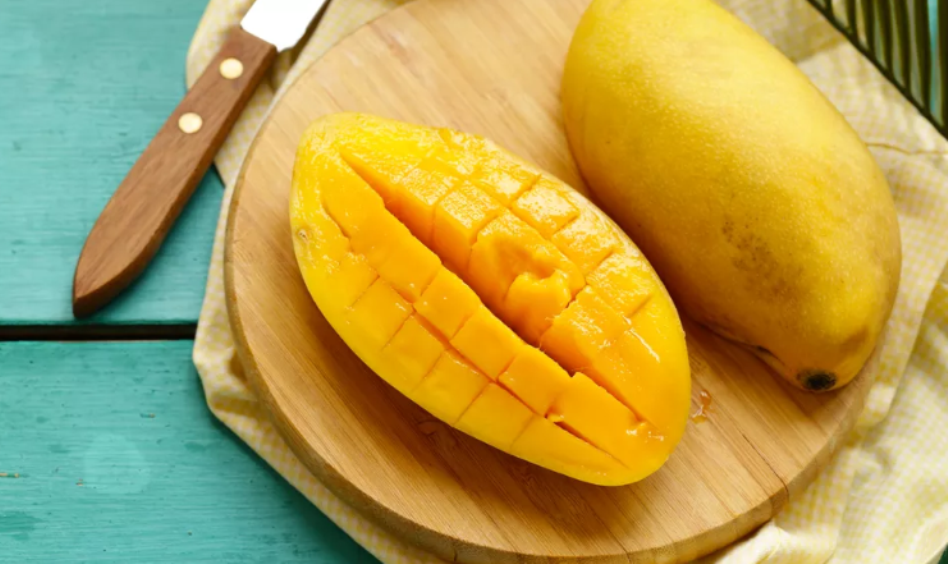 The best thing about the hot swelling summer is the arrival of the tasty and sour juicy mangoes. So now the Mango season has finally here and the current pandemic does not stop you from having your Mango fix daily.
Mango is the most loving food that gives the senses of happiness with their sweet fragrance and long flavor. While the Indians have been developing this succulent natural product for over 4000 years and Its' an excellent source of Vitamin A and flavonoids.

As mangoes become so AAM in summers we have bring few contemporary ways in which you can access mangoes easily in various ways.

Here we go –

Mango Shake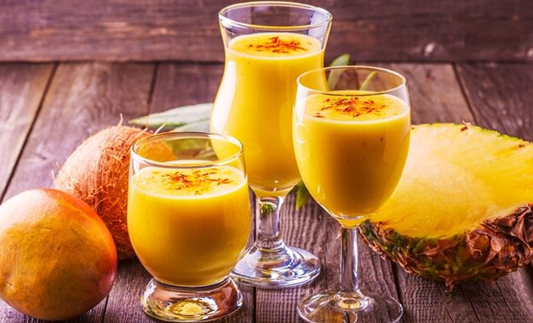 Enjoy the mango season with this refreshing mango shake, In addition to the delicious flavor, this drink contains mangoes ' goodness and nutritional' value, however, it has a very soothing effect on the body.

Ingredients:
2 large Ripe Mangoes(approx. 2 cups chopped mango)
1½ cups Milk
1½ tablespoons Sugar(or to taste)
2-3 Ice Cubes, optional

Method:
Blend together mangoes, almonds, dates, sugar, and milk till smooth consistency.

Pour the shake into glasses and served with a scoop of ice-cream.


Aam Panna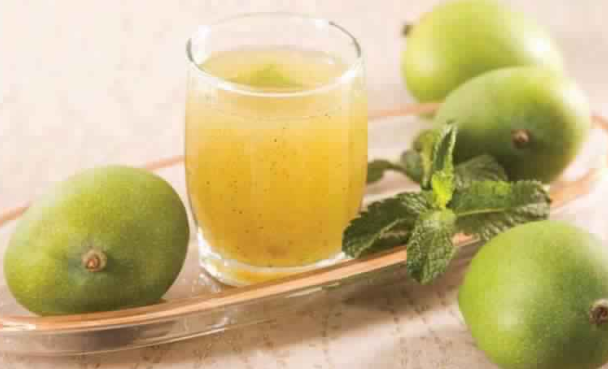 Mango Panna (aam Panna), one of the most revitalizing summer coolant, is packed with mango wholesomeness that has an appetizing piquancy taste.
Not only it is easy to digest, but it is also very hygienic.

Ingredients-
Green mangoes 1 kilogram
Roasted cumin powder 4 teaspoons
Black salt (kala namak) 2 teaspoons
Salt to taste
Sugar 3 cups

Method-
Wash and boil the mangoes. Let them cool, peel, mash, and strain the pulp.

Add water and cook till well blended. Add the cumin powder, black salt, salt, and sugar.

Mix well till sugar is dissolved. Set aside to chill in the refrigerator and then serve.




Mango Jam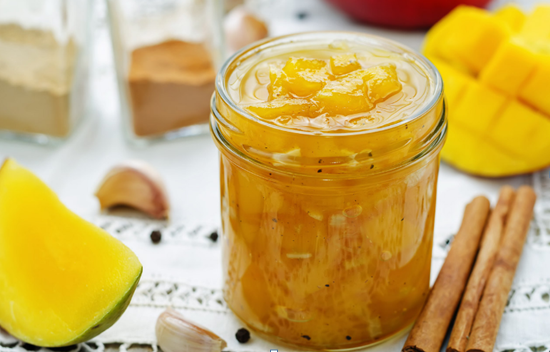 Mango Jam is filled with the lovely flavors of the Caribbean! Cinnamon, ginger, and nutmeg combine with the mango flavors.
Homemade jam is extremely tasty, economical and healthy too.

Ingredients-
Ripe mangoes peeled and roughly chopped 250 grams
Orange segments 250 grams
Sugar 1 cup
Lemon juice 2 teaspoon

Method :
Blend together the mangoes and the oranges to a fine puree with one cup of water.

Heat a non-stick pan and transfer the puree in the pan and cook on medium heat for four to five minutes. Add the sugar, mix well, and cook till the mixture thickens. Add the lemon juice and mix well.

Store in sterilized glass bottles and use them as required.


Mango Ice- Cream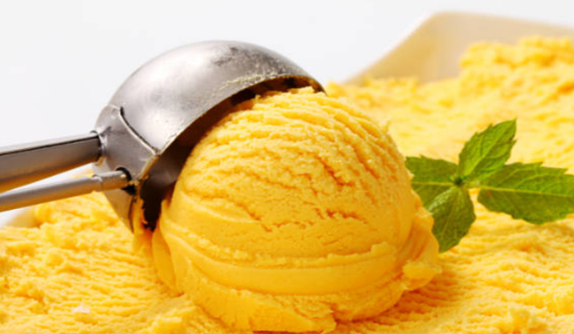 Mango ice cream is another very interesting way to eat this succulent fruit. It makes a dessert easy and can be made quickly whenever you want something cold and delicious to eat.

Ingredients-
Mango 1 cup
Milk 1 cup
Fresh cream 1 cup
Milk powder 1 cup
Sugar-Free Natura Sweet Drops 8

Method-
Place the milk, fresh cream, milk powder, Sugar-Free Natura Sweet Drops, and mango purée in an in a blender and blend till smooth.

Pour into an ice cream container with a tight-fitting lid and freeze till set and then scoop and serve.



Eggless Mango Cake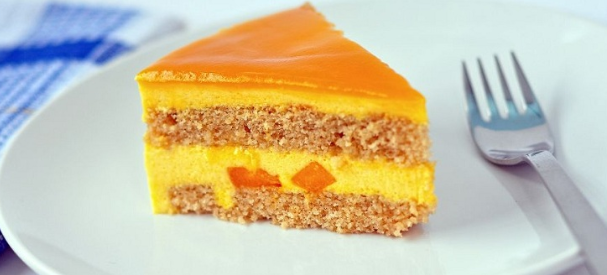 Mango Cake is the perfect dessert for mango lovers this summer.

Ingredients-
Mango puree 3/4 cup
Medium mango peeled and chopped 1
Refined flour (maida) 1 1/2 cups for dusting
Butter 1 cup + for greasing
Castor sugar 1/2 cup
Eggs 2
Vanilla essence 1 teaspoon
Pistachios blanched and peeled 1/4 cup + For the topping

Method-
Preheat oven to 180ºC. Grease a loaf tin with some butter and dust with some flour and take butter in a mixing bowl, add castor sugar and beat with an electric beater till light and fluffy.

Add eggs and beat till smooth. Add vanilla essence and mango puree and beat well. Pour batter into the lined tin and tap lightly.

Top with some pistachios. Put the tin in the preheated oven and bake for 25-30 minutes.
Cooldown to room temperature, demould and slice and then serve.



Mango Iced Tea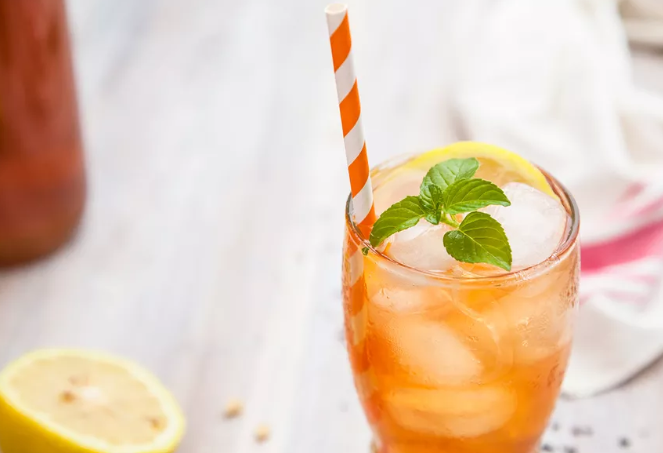 Delectable iced tea blended with mango flavor produces a refreshing mix.

Ingredients-
Mango peeled, chopped and frozen 1 large
Tea powder 2 teaspoons
Sugar 2 tablespoons
concentrated mango powder ½ cup
Lemon ½
Ice cubes as required
Lemon sliced thinly

Method
Heat 2 cups water in a non-stick pan. Add sugar and let it dissolve. Add tea powder, mix and let it brew.

Strain into a bowl. Add mango powder and lemon juice, mix well and refrigerate to chill. Place some chopped mango into individual glasses.

Add some ice cubes and 2-3 lemon slices. Pour the prepared mango-tea mixture and serve chilled.


Stay home and eat mangoes!