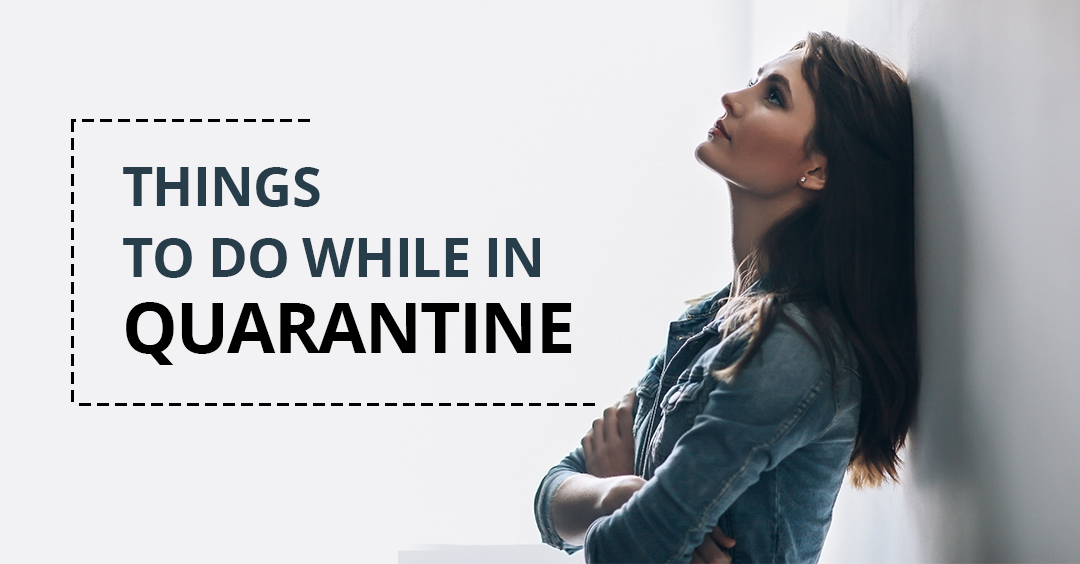 In order to combat Corona Virus, PM Modi announced 21 days of lock-down pan India. Corona is proving to be deadly to mankind and to fight this disease Indian government took this step for the welfare of the entire country as well as for entire human race. This virus has spread in more than 100 countries and is haunting them with its terror. Today, COVID-19 has taken more than 10,000 deaths across globe. The rate at which it is spreading in humans is quite alarming and as a result, countries are locking themselves up so that the spread can be contained. Schools, malls, restaurants, gyms, theaters, railways, air-travel etc have been shut due to its magnitude. Indian government on 24th march have announced that the country will lock-down for a period of 3 weeks.
For many these quarantine days are quite boring and are hard upon them. Since, PM Modi has locked India for 21 days, this leisure time can be utilized in many dimensions probably to make a better version of yourself. You have time for self-assessment, you have time to reflect on your actions, you have time to learn new things and much more. These 21 days can be made productive if you are ready to take the 21-day challenge. Moreover, we have bolted down few things that you can do in these 21 days so when its over, you can say to yourself that you have done a good job.
Here are few things you can do while in Quarantine –
Do Yoga and Meditation – Yoga and meditation is one of the key aspects to individuals well-being. The combination of the two can improve endurance, patience, relieve from stress and can even boost your immunity system altogether. You will be more focused; you'll be more confident and you'll be more determined than before. 21 day of consistent practice of yoga and meditation can give you hell lot of benefits than you ever thought.
Yoga @ Home
The world is going through challenging times. At the same time there is a surge of optimism – by working in unison mankind can surmount the challenges.
Practicing #Yoga at home is an excellent way to de-stress the mind and strengthen the body in these difficult days. pic.twitter.com/YssWqiMoaB

— Ministry of AYUSH (@moayush) March 23, 2020
2. Learn a New Craft– When you have abundance of time, you can learn a new craft as well. It will improve your motor skills; it will give you freedom to express yourself through it and more importantly it will make you learn a new thing which never goes in vain. From bead-work to paper craft to knitting, there are number of craft which you learn in these 21 days.
Watch out house…. #craft #Isolation #positive pic.twitter.com/aeJeQTkmqi

— Kitty Fitton (@kitty_fitton) March 21, 2020
3. Learn New Skill – Learning anything new is good boost your brain. The neurons of the brain form new pathways and overall gives the power to adapt things quickly in future. You can learn guitar, you can learn painting, you can even learn some self-defence skills, bit of music creation, probably a new language or learning to cook your favorite dish. If you a corporate employee you can learn things on digital media like creating a website, bit of coding or creating a app. These 21 days can be made productive if you are willing to put yourself in the grind.
Tonight I'm learning punch & roll! #newskill #voiceover #StaySafeStayHome pic.twitter.com/RGvxU7qvK0

— scarlett (@scarlet81820) March 21, 2020
4. Read a book – Reading can always help you deal so many obstacles in life. So, reading a good book helps your vocabulary, can improve your thinking skills and even boost your concentration power. When you start reading in this quarantine days you might find yourself reading again when COVID-19 ends.
A friendly reminder to:
Grow through what you go through ✨

We can all take this time of social distancing to read a book, plot a garden, learn a new skill on youtube!#springisnear #growing #growthroughit #plantseeds #newskill pic.twitter.com/6wSOlj8qDx

— Janee Pennington (@JaneeMeetingEve) March 21, 2020
5. Talk to that old friend whom you got cut-off to – Often time takes you forward and you leave behind a lot of those old friends who were once your partner in crime. It will give you immense self-satisfaction and you will feel good about your decision.
During #quarantine #call ur frns

— Deepti Malhotra (@deeptymalhotra) March 23, 2020
6. Take care of your skin – When your life rushes in normal, you don't get enough time to take care of your skin. In quarantine, you can take a look deep into your skin essentials. It will help you to get flawless skin back to your face. Moisturizer, face mask and what not, you have all the time in the world.
7. Sing for your Loved Ones – When you and your family is spending so much time together, you can entertainment them with bit of singing even if you don't sing that good. Take help of YouTube into good effect to play some karaoke. This can help you bond with your family and kids.
8. Watch Award Winning Movies – Oscars, film-fare or National Awards are prestigious awards which recognizes some good directed, well scripted and visually impressive movies. You can watch Oscar winning movies or even watch films which was loved by critics but did not won any award.
During these #Quarantine days you can watch #Oscar nominated short 'Brotherhood' by Meryam Joobeur on @Vimeo #QuarantineAndChill https://t.co/wtRX5SVd1I

— Eroll Bilibani (@ErollB) March 15, 2020
In these quarantine days, make the most out of it as you might not get this time again. Don't just glued to your phone especially on social media just killing the precious time. Do something productive and be proud of later. Also, we hope this hard time upon us gets over soon. Be at home and be safe.