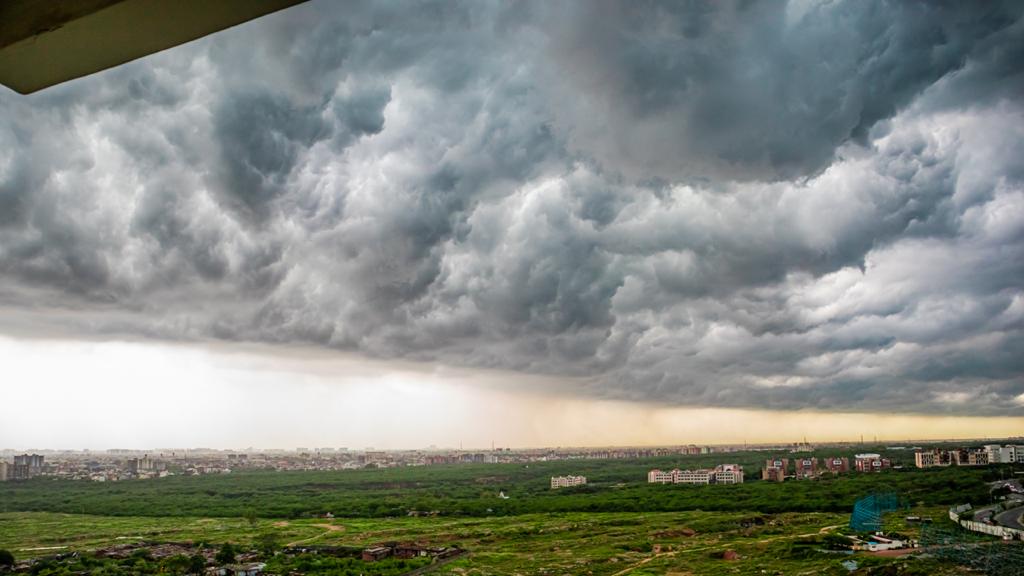 Rain and Delhi have their own connection. Delhi looks stunningly perfect whenever rain pours down in the city. The pictures you take while it's raining, your eyes will see some never before sceneries of India's capital. Since the monsoon season has really kicked-off in Delhi with full flow, the weather looks surreal whenever you step out.
In addition, those dark wavy clouds and earthy fragrance takes all over the place. Amid pandemic, this amazing weather teases us to enjoy the atmosphere. However, people are staying indoor and stepping only if it's of utmost importance. So, people are enjoying this lovely weather from the comfort of their homes.
Some of them, clicked some stunning pictures of rain which most of us can miss being busy with our daily schedule. Moreover, we have compiled a few best pictures of Delhi rain where one can feel the beauty of nature provided to us.