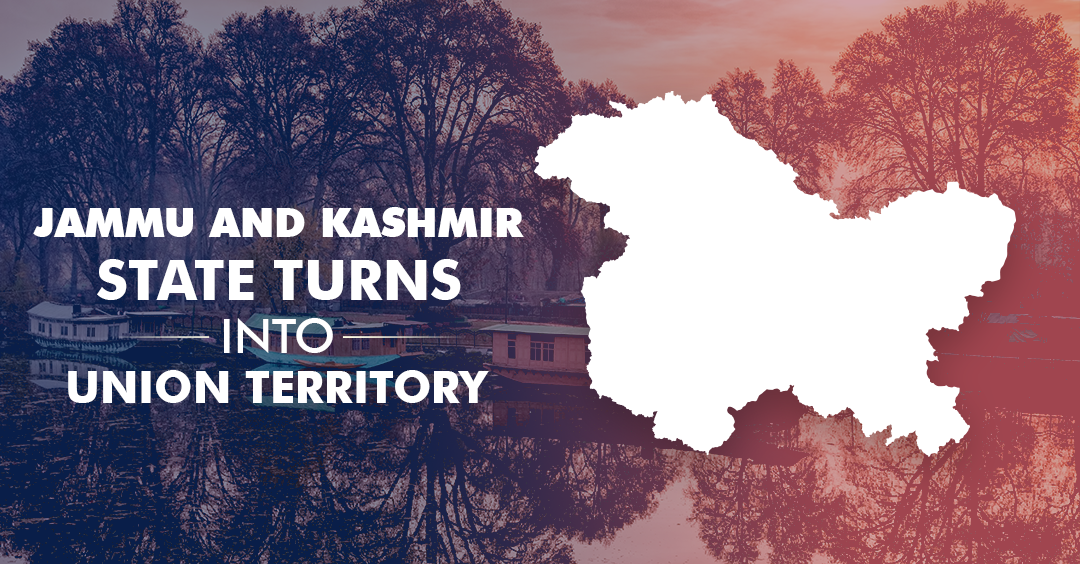 A midnight decision made on the fortunes of Jammu and Kashmir people. Government divides the state in two union territory which means India will have one less state and also will get two new UTs. The decision made on the night of 30th October and the new UTs will get their respective Lieutenant Governors in the morning of 31st October 2019. A massive change in status for Jammu and Kashmir comes 86 days after the BJP-led government decided to scrap the special status of the state of Jammu and Kashmir, abolishing the article 370. Article 239A which is applicable in Puducherry UT will also be applicable to the new J&K Union Territory while Ladakh will be a UT without legislature like Chandigarh. However, both the UTs will be headed by two separate lieutenant governors (LG), as per the Act.
"Now the real participation of Co-Operative Federalism will be seen. New highways, new railway lines, new schools, new colleges, new hospitals, will take the development of the people of Jammu and Kashmir to a new height," PM Modi says.
This can be the new beginning for the people of Kashmir as a lot of debate, accusations and propaganda was thrown towards the ruling government when the centre decided to scrap the article 370 which gave Jammu and Kashmir a special status as a state.
"The two UTs will have a separate budget from 1 November. Putting in place a robust financial architecture will be key to ensuring the smooth functioning of the two UTs," one of the J&K cadre officials said.
With the addition of two new UTs, the centre hopes to deliver a whole lot of development in various categories. Dubbed as 'Crown of India', Jammu and Kashmir must deserve a better situation than what it is facing right now as curb on internet is still continuing and situation in the Jammu and Kashmir Valley is yet to be termed as completely normal.