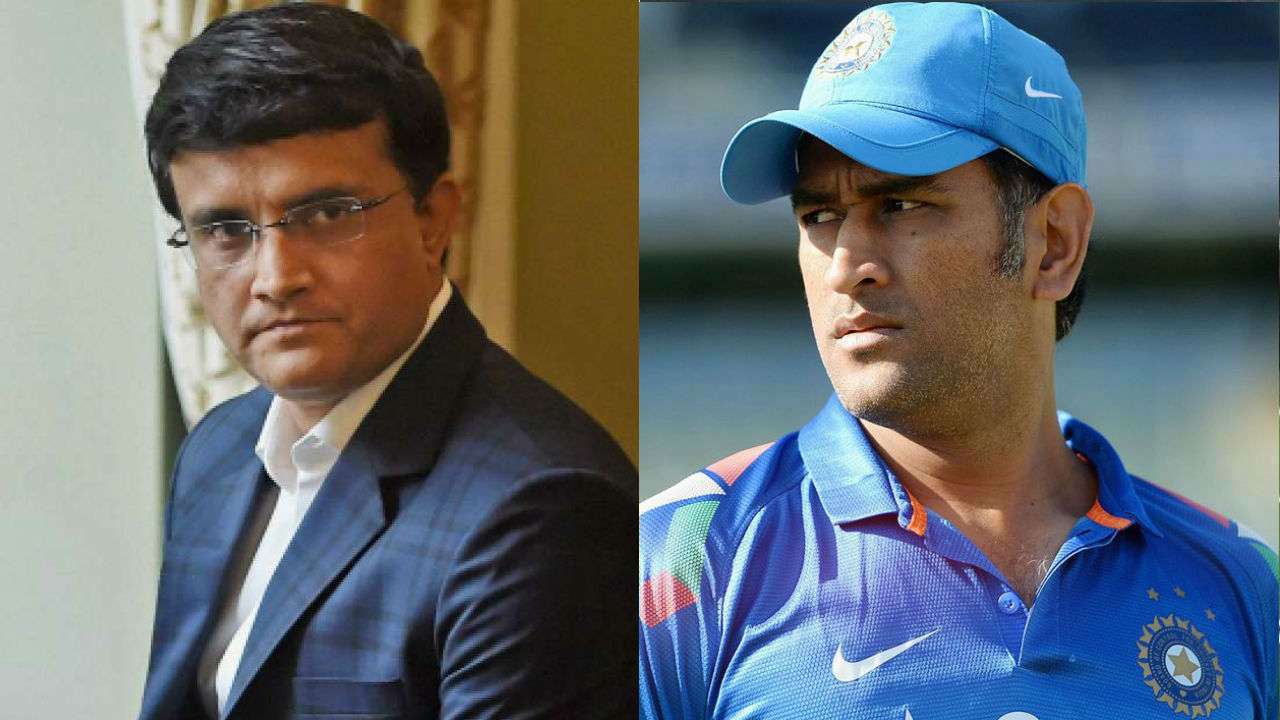 Although the debate for better captain between MS Dhoni and Sourav Ganguly can go on and on for ages, but a brief analysis between their stats and numbers will speak about the stature of both the legends. While comparison between two is totally irrelevant to certain extent as many aspects and combinations were different when both played in two segments. However, people often link Sourav Ganguly as the man behind evolution and growth of Indian cricket team, many believe Dhoni had a great predecessor who was lucky enough to receive such extraordinary players in inheritance.
Ganguly and Dhoni captained different set of players and played teams whose players differed time and again. So, in wider expect, there is no comparison between two great captains who took Indian cricket team to such great height. Additionally, here are few stats and numbers one can draw different approach both MS and Ganguly had.
In test cricket, often cricketing world and experts would rate Sourav Ganguly above Dhoni, fairly so, Dada's away records in tests shows it too. Below are the stats which clearly deciphers how Ganguly's away records tops Dhoni's captaincy. However, Dhoni captaining at home is different ball game altogether. With 70%-win record at home, MS Dhoni is master at own soil.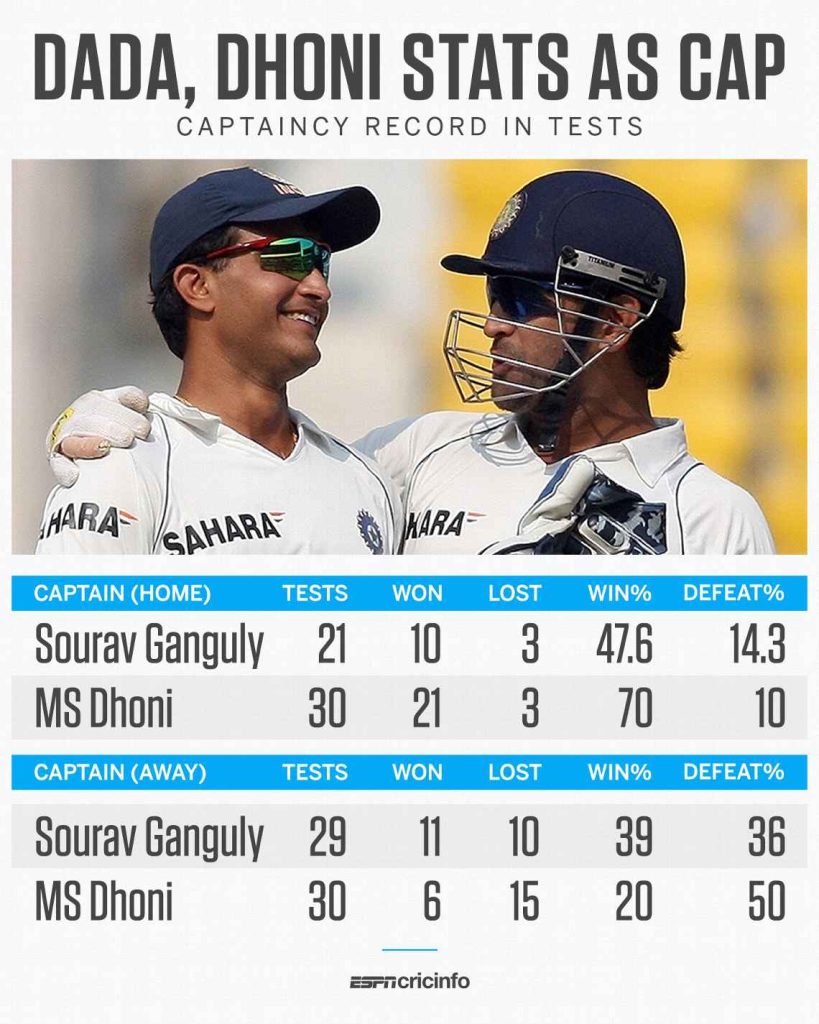 Quite opposite, Dhoni's record in white ball cricket is unmatched. World cup winner and Champions trophy holder, Dhoni had plan for every match he stepped into. ODI culture at the time of MS Dhoni and Sourav Ganguly has been different, right from numbers of balls used in a match to using technology for changing on-field calls, ODI changed a lot so the captains. Below are the stats of ODI's record shared between MS and Ganguly.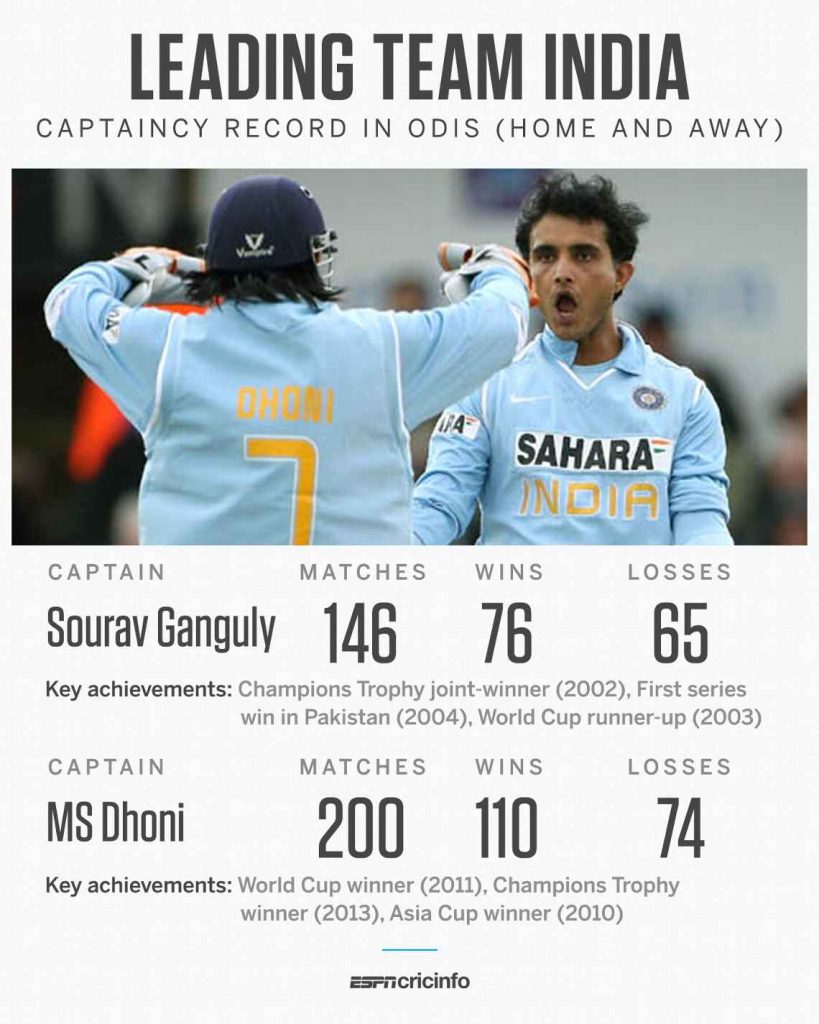 There is no denying the fact, MS Dhoni played at number 4, 5 and 6 majority of his career while Sourav Ganguly regularly opened innings with 50 overs in hand to play. However, despite Ganguly given more overs to play, MS Dhoni on the other hand with less overs topped the stats beating Ganguly hands down. Known as one of the best finishers of modern-day cricket, Dhoni single handedly won numerous matches for India. Playing lower down the order, MS Dhoni also became rare players of the world to score 10k runs in white ball cricket. Below are the stats between both the captains as batters.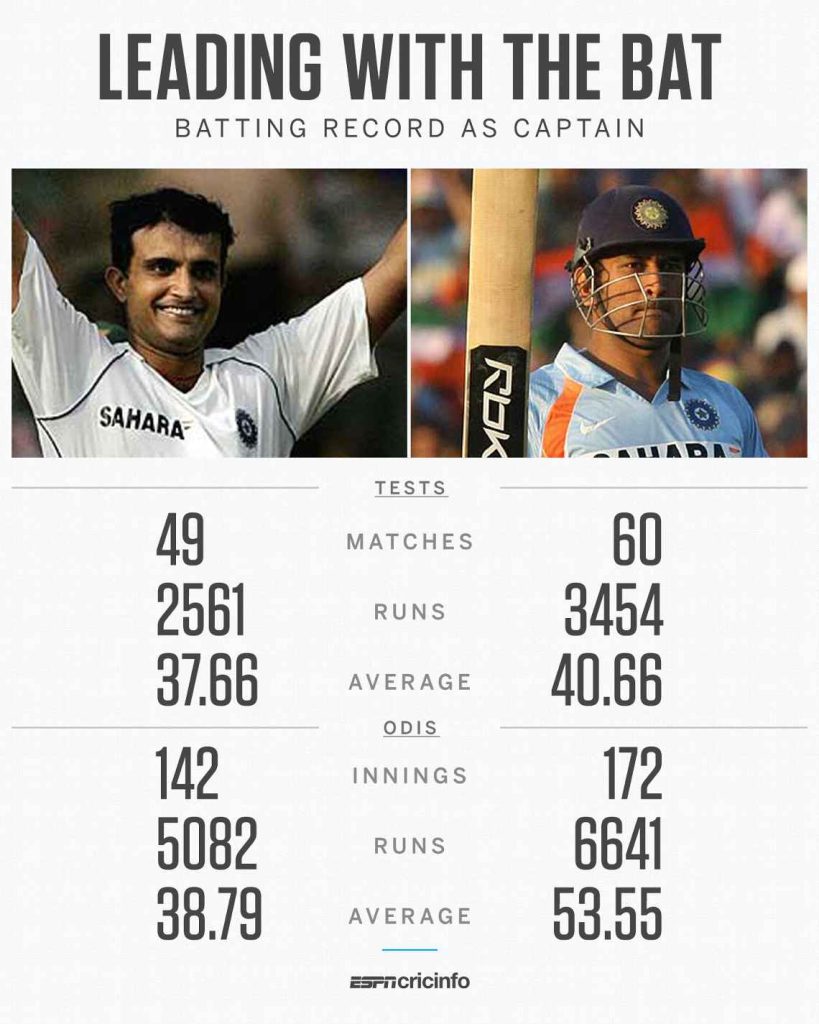 At places, Ganguly's records were ahead of Dhoni's, and at others Dhoni's records topped above Ganguly's. So, on and all, the stats are in front of you to decide who's better captain between Dhoni and Ganguly.
Blog Image Source: DNA India