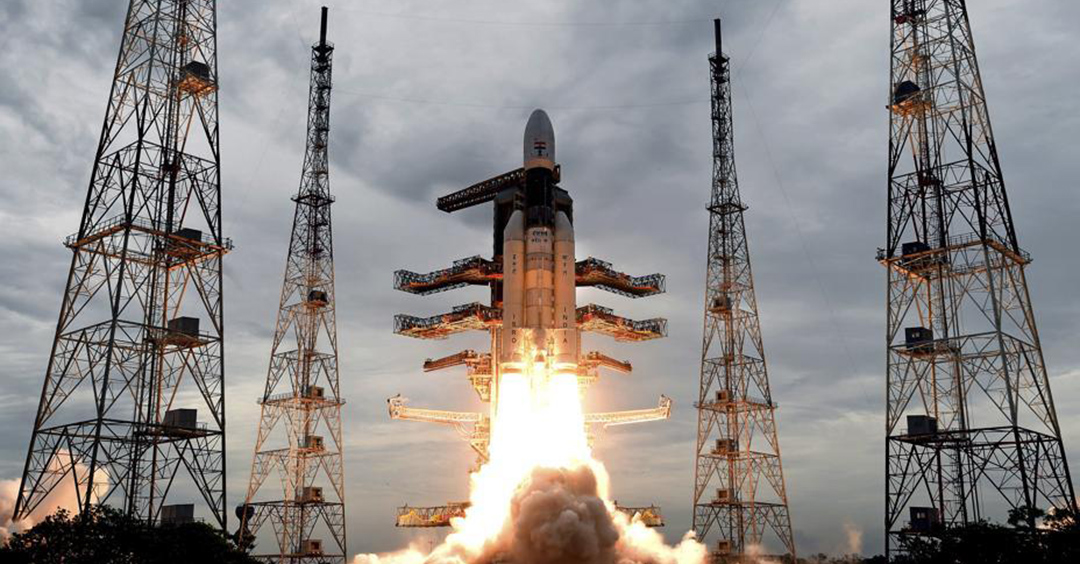 One of the main driving forces that laid the foundation to the set-up of the Indian Space Research Organisation (ISRO)  and other scientific organizations in India, was a scientist called Dr. Vikram Ambalal Sarabhai. Tireless in his efforts, today he is rightly considered the father of the Indian space programme. ISRO completes  50 years today as it was created on Aug. 15, 1969, with Dr. Vikram Sarabhai consolidating a variety of space research activities started by him at the Physical Research Laboratory (PRL) at Ahmedabad since 1947. The Indian Space Research Organisation (ISRO)  has made a mark in providing operational level services in satellite communications, space-based weather monitoring, space-based remote sensing of the Earth as well as to innovatively study Earth's Oceans, Atmosphere, and Earth's resources. Since then, it has largely contributed globally in all these areas through international agreements.
Here are some of the achievements that we all Indians can be proud of –
1) Created a World record by launching 104 satellites in a single mission on February 15, 2017
2) India became the first country to successfully reach on Mars in its first attempt. Also had a budget of just Rs. 450 crore, making this Mars mission the least expensive Mars project till now.
3) Back in 2009, NASA confirmed that it was India's Moon Impact Probe (MIP) onboard country's unmanned lunar craft which detected evidence of water on the moon.
4) DRDO developed India's first anti-satellite system that made India a space superpower. India is the fourth nation in the world to possess this sort of capability.
5) ISRO gave India its own satellite navigation system, Indian Regional Navigation Satellite System (IRNSS).
6) Chandrayaan -2, an ongoing mission to the moon is one of the latest projects and if all goes well, the Chandrayaan-2 mission would reach the Moon in few weeks and is expected to finally deposit its 'Vikram Lander' on the Moon on Sept. 7, 2019.