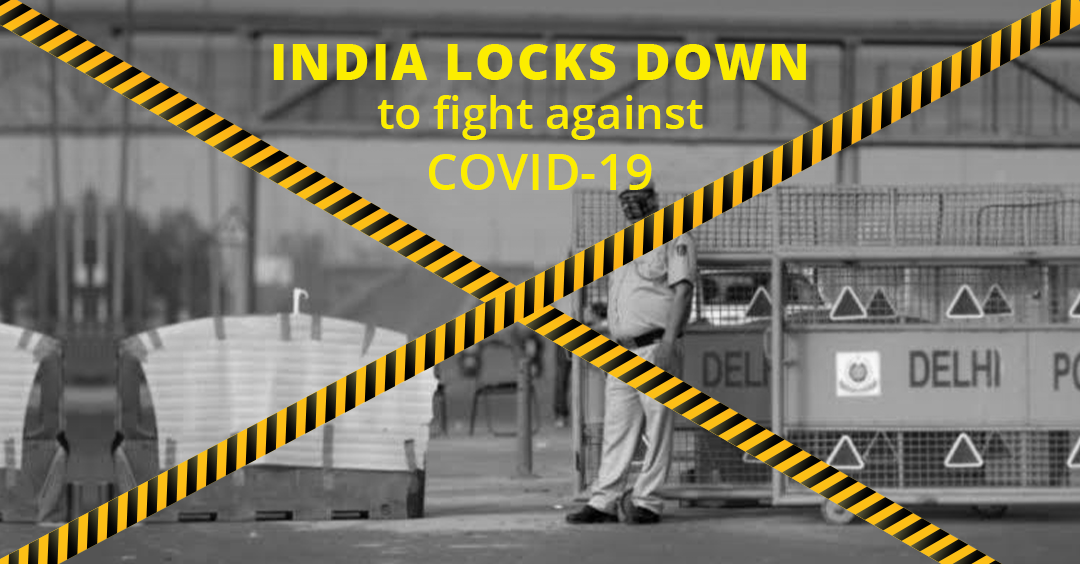 A total of 30 states and Union Territories have implemented a full lockdown to control the spread of coronavirus, covering a total of 548 districts across the country, the government said on Monday.

What is a lockdown ?

During a lockdown, one has to stay where he/she is, preferable home. One only moves In case of emergencies. Essential services such as hospitals, pharmacies, and grocery stores remain open during a lockdown.


What all will remain closed?

– All schools, colleges where lockdown is in effect.
– Inter-state trains and buses
– Local trains and metros

What Essential Services are Exempted?

– Hospital & Pharmacies
– Police & Fire Station
– Grocery shop, Ration Shops, Fair Price Shop, Banks, ATMs
– Municipal Services like water and electricity
– Media, Print & Electronic News
– Milk & General Provisional Stores
– Offices related to the functioning of the government
– Take Away & Home Delivery services in Restaurants


What about Job during Lockdown?

Most Private offices are shut and employees have been asked to work from home.
Exemptions for some government employees, medical professionals, media service.

Commute During A lockdown?

– Travel only if it is an emergency.
– You will have to use your own vehicle.
– Public transport services have been discontinued.

What About Stock Essential?

India, at the moment, is not under complete lockdown.
However, severe travel restrictions have been imposed on some states, and public places have been shut.
Essentials supplies, grocery stores, pharmacies, and banks to continue to serve the people.