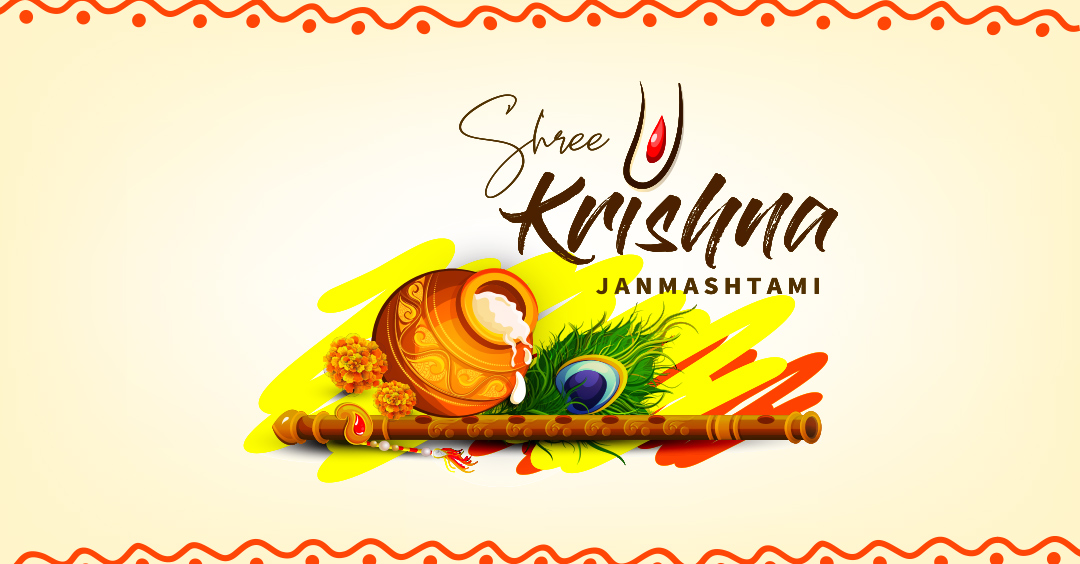 The festival of Janmashtami also known as Krishna Janmashtami, Gokulashtami, Ashtami Rohini or  Srikrishna Jayanti marks the birthday of Lord Krishna, one of the most powerful human incarnations of Lord Vishnu. Janmashtami is one of the most widely celebrated festivals in all over India. According to the Hindu calendar, this religious festival is observed on the 8th day after the full moon of Shravana. It is said that Lord Krishna took birth at midnight on the 'Ashtami' or the 8th day of the Krishnapaksha in the Hindu month of Shravan. Towns like Mathura and Vrindavan start preparing for the festival weeks in advance. It was here that Lord Krishna spent his early formative years, the tales of which are recited and re-enacted across all major pandals that line the streets of Mathura and Vrindavan.
Here are some facts about Janmashtami :
1)  Devotees of Lord Krishna observe a fast during his birth anniversary. During the entire day of fasting, no grains are consumed; the devotees take a meal comprising fruits and water, called 'phallahar'.
2) Reportedly there are over 400 temples in Mathura dedicated to Nandgopal (Lord Krishna). There are many celebrations that reach Vrindavan as well.
3)  In the state of Maharashtra, the major attraction of this day is 'Dahi-handi' (breaking of a pot full of Curd and butter hung in the air by a human pyramid).
4) The number 108 is sacred in Hinduism and like Lord Shiva, even Lord Krishna has 108 names. Some of the famous ones are Gopal, Govind, Shyam, Madhusudan, Ghanshyam, Mohan, Manohar, Girdhari, Hari, Baanke Bihari, Nandlala, Devakinandan, Krishna, Kishan, Kanhaiya, etc.
5) Sri Krishna is considered as one of the most powerful human incarnations of the Lord Vishnu. Also, Krishna was born around 5,200 years ago in Mathura.
(Source: India.com, Bigwire, IndiaTvNews)