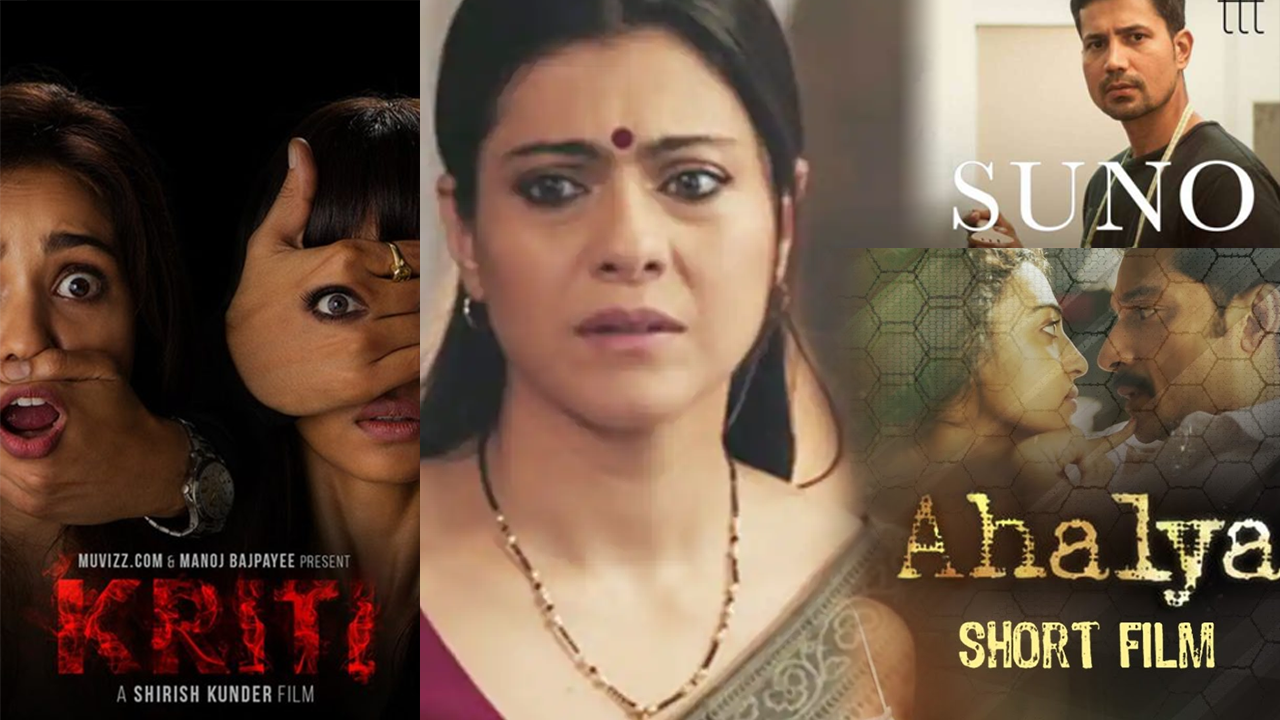 In the world where people find difficult to watch a 3-hour movie primarily due to shortage on time, short-films have blossomed. A 20-30 minutes of short films have taken good stride forward and grown rapidly with high number of eyeballs watching. One of the main reasons of great success to the short films are basically, people watch it during their leisure time like when travelling in a metro, waiting at a coffee-shop for someone or at the airport.
YouTube has some very gripping and quality short-films that you can definitely go on to explore. Also, you don't have to pay to watch these on YouTube since its completely free. Another perk added right? So, we have got a bunch of short-films you wouldn't regret watching.
Chutney –
One of most popular short film on YouTube, Chutney stars Tisca Chopra as lead.
Kriti –
A Manoj Bajpayee, Neha Sharma and Netflix queen Radhika Apte's thrilling short-film makes it a must watch.
Carbon –
A futuristic subject, Carbon focuses on the future of earth and how carbon will dominated against oxygen leaving people to use artificial oxygen all the time. This spine chilling short-film stars Nawazuddin Siddiqui and Jacky Bhagnani as lead actors.
Shame –
A well written short-films which can make you look within, 'Shame' stars Ranvir Shorey as lead actor.
Devi –
Devi stars Kajol as lead. This short-film is a suspense-drama, so if you love this genre, Devi is must watch for you.
Bin Bulaye –
An award winner, Bin Bulaye stars Ira Dubey and Naseeruddin Shah. This short-film is about human emotion and healing from certain deep incident.
Adheen –
A story of a family where, father gets his kids meet their dying mother. Sanjay Mishra is the lead actor and also playing the father in Adheen.
Ahalya –
A perfect gripping short-films which won't make you blink your eye once. Ahalya is nail-bitter and it stars Radhika Apte as lead.
Ambani –
Another award winning short-film, Ambani is kannada short-film about a young boy who later becomes rich with his entrepreneur skills.
Suno –
Sumeet Vyas and Amrita Puri starer, Suno is based on the domestic abuse between the young couple.
School Bag –
A Pakistan based story, The School Bag stars Rasika Dugal as lead. This short-films shows the bond between mother and son. School bag is a gift demanded by the son as his birthday gift.
Aaji –
A very sweet and humble lady which can probably change your thought process as well when you watch Aaji. It stars Usha Nadkarni as the lead actress.
Everything is fine –
A fine actor Seema Pahwa plays lead character in 'Everything is fine'. A story of a parent visiting their daughter in Delhi.
Special Day –
Mothers Day and birthday clashes as son skips his birthday party to celebrate mothers day with his single mom. Special day stars Sheeba Chaddha and Shantanu Maheshwari.