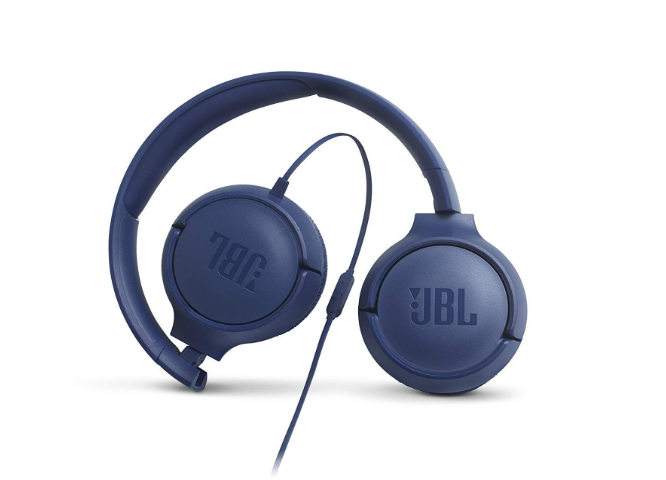 For an awesome audio experience, a good pair of headphones is very important. Be it a song, movie, or binge-watching your favourite shows online, a headphone is one of the best gadgets for quality sound. As most of the mobile phone manufacturers are now not providing earphones in the box, as a user your next purchase will be a good pair of earphones. As you'd have already invested a lot on a smartphone, it becomes hard for many to spend for more on a pair of headphones. Also, with too many options available in the market it becomes hard to decide, which to go for. Here is a list of best headphones available in India under Rs. 2000. Most of these headphones are used during gaming, workout, and watching movies. Some products in this category typically deliver a punchy bass that is favored by the consumers.
Here are the headphones under the price range of Rs 2000 in India with the best features in the market:



1. Sony MDR-XB450 extra bass headphone
One of the most trusted brands for sound equipment, Sony knows very well what customers want. Specially made for extra bass music lovers Sony MDR-XB450 is a wired headphone that comes with an amazing ear-pads design and incredible quality. If you love listening to a song with extra bass, surely this headphone is entirely made for you.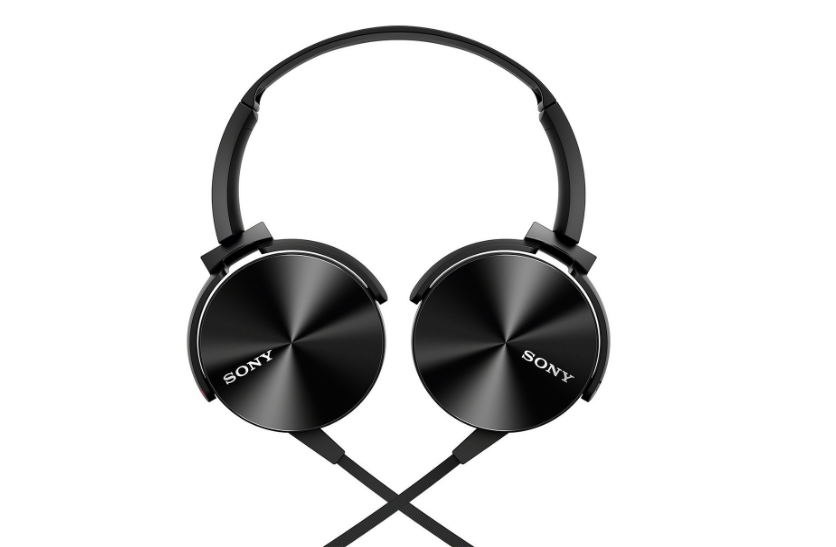 Color:
Four colors are available – Black, White, Blue, and Red.


Additional Features:
-Sony MDR headphone comes with a tangle-free cable.
-In-build microphone in this headphone. Use this headphone mic for recording a noise-free voice.
-No Battery. Play Music any time, no charging required.
Pros
– In-built Mic
-Quality Bass System
-No Charging Required
-Tangle-Free Cord
Cons
-Wired headphones, many users prefer Bluetooth headphones.
– No Bluetooth
Included Components in Box:
-Headphone
-Operating Instructions
-Reference Guide
-Brand Warranty Card



2. JBL Tune 500 Wired Headphone
Known as the market leader in sound gadgets, JBL is one of the most famous companies in the market.
JBL Tune 500 Wired Headphone is a fantastic product by the company under the price range of Rs 2000.
With fantastic sound quality, this headphone delivers quality sound with fantastic bass. The bass of the headphone is really comfortable for ears and is not too loud or noisy.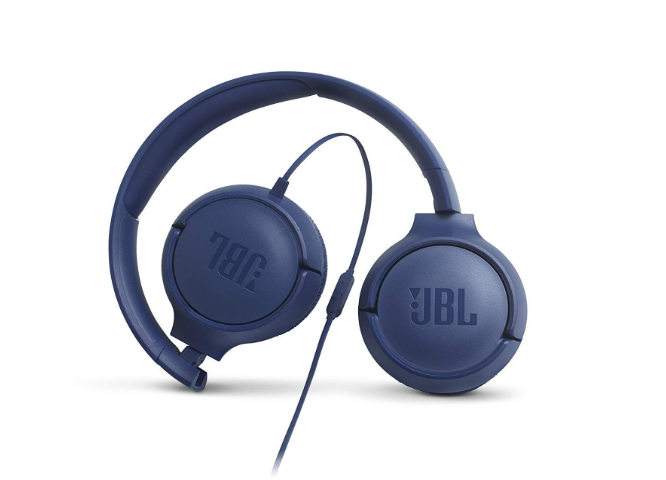 Color:
For colours, you can choose from Blue, White, Black, or Light Pink. The black and blue color is ideal for a sporty look.
Additional Features:
-A complete tangle-free cable in this headphone.
– You can pick up a call in just push one button and also access through voice search.
– Very lightweight headphone.



Pros
-JBL Name is Enough
-Pure Sound And Bass Quality
-Affordable Price
-Use All-Time Without Charge
Cons
-Little old model, does not fascinate a much younger audience.
-No Bluetooth in Headphone
Included Components in Box:
-JBL Tune 500 Headphone
-Charging Cable
-Warranty Card
-Safety Card



3. Redgear Cosmo 7.1 Best Gaming Headphone
Redgear Cosmo 7.1 is a perfect pair of headphones for gamers. It has 7.1 surround sound engines which let you listen to the actual game sound more perfectly. The specially designed engine helps you to receive sound covering all the angles. This is the best gaming headphone under 2000 rupees in India.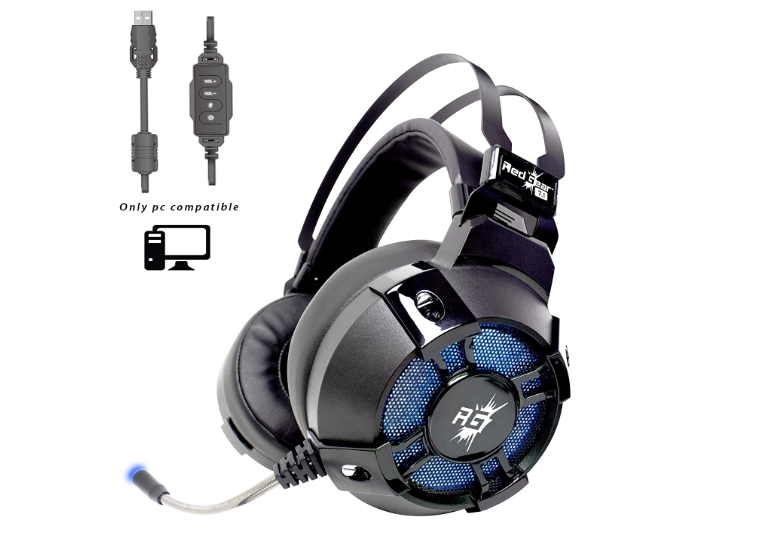 Color:
The device is available in two colors- black and white.
Additional Features:


-Allows you to chat with your friends while playing games without any disturbance.
-A complete over-ear design makes it comfortable and attractive.
– You can set up a complete sound controller according to the game.
-This is the best budget headphones for any gamers.
Pros
-7.1 Surround Sound Engine
-Sound Controller
-Separate Mic
Cons
– Little Big in Size
-Fail to pair in one time with many devices.
Included Components in Box:
-Headphone

-Driver CD



4. Boat Rockerz 400 On-Ear Bluetooth Headphones
One of the best wireless headphones under 2000 rupees, Boat rocker 400 is an amazing headphone you can use during jogging, sports and watching movies. It supports HD clarity sound with high frequency (20Hz-20kHz). Incredible sound quality with fantastic bass rhythm is really the best you can get in this price range.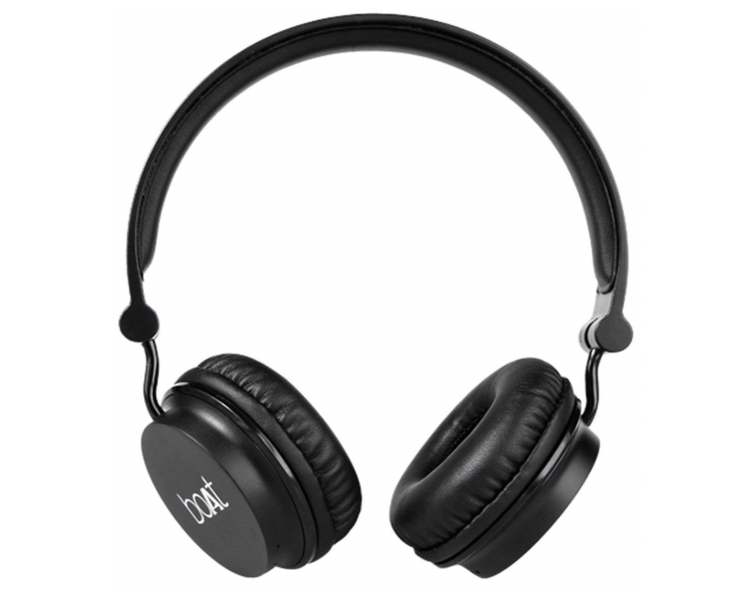 Color:
Boat rocker is available in Black colour.


Additional Futures:
-Apart from Bluetooth setup, you can also use AUX cable in this headphone.
-The headphone is compatible with all devices and the connectivity is also good.
– The quality of the microphone is really fantastic.
– The headphone battery lasts up to eight or nine hours when used continuously.
Pros:
-HD Sound Quality
-Easy To Use
-Bluetooth Supported
-Long Time Battery Backup


Cons:
-Miner Size Problem
Included Components in Box:
-Headphones
-Manual
-Audio cable
-Charging cable



5. Sennheiser HD 206 Over-ear Headphone
Another most loved brand of music equipment is Sennheiser. The brand is selling very well in the market covering all the segments of the price range. Sennheiser HD 206 is perfect in terms of sound quality in the price range. One can use this headphone for call purposes.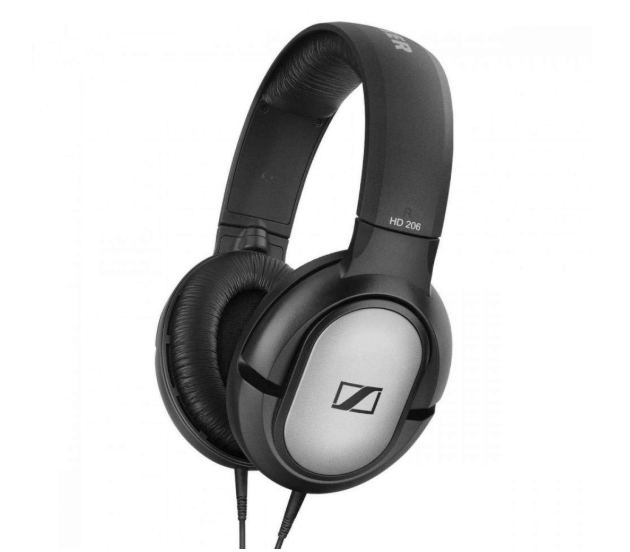 Color:
Only comes in Black colour.
Additional Features:
-The high-quality leather-earpad are just wow, in this price segment.
-It comes with a three-meter long wire, which is brilliant.
-The company offers a two-year warranty on the product.
-Bass quality is also good.
Pros
-Lather Ear Cup
-Very Good Bass Quality
-2 Year Warranty
Cons
-Not Bluetooth
-Big Ear Cup, felt by some of the customers.
Included Components in Box:
-Headset
-Stereo Jack Adapter
-Warranty Card