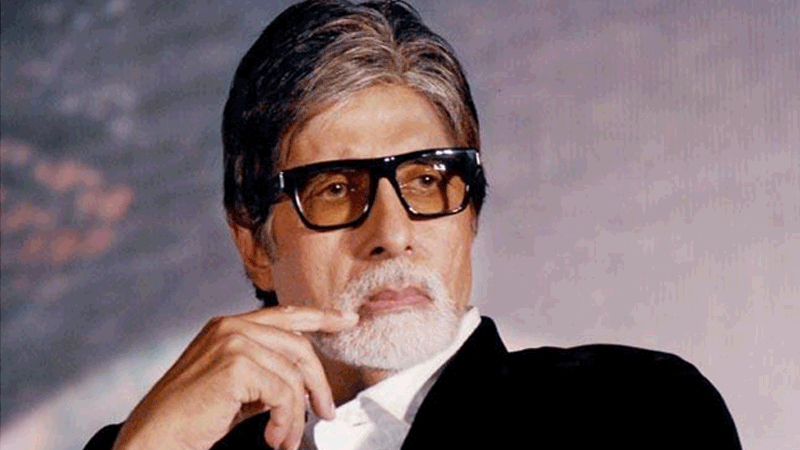 The biggest football tournament FIFA World Cup ended with France win over Croatia in the final match by 4-2. France came back with a win in the World Cup after 20 years, their performance was a complete act of supremacy to the world.
The player who would like to wipe off the match from his memory is Mario Mandzukic, Croatian player who scored his own goal while defending the corner kick. The other goals for France which led them to victory were scored by Griezmann,Pogba, and Mbappe.
The entire world was celebrating and wishing France for their spectacular victory. Many celebrities such as Bollywood's superstar Amitabh Bachchan also known as Big B took the means of Twitter to congratulate French team, however, the Twitterati portrayed his comment to be a racist one.
Amitabh Bachchan tweeted, "That's it then…AFRICA won the World Cup 2018 !!!"
T 2868 – Thats it then … AFRICA won the World Cup 2018 !!!

— Amitabh Bachchan (@SrBachchan) July 15, 2018

Around 16 out of 23 players of the French team have roots in African countries like Angola, Morocco, Cameroon and etc. It means that they have the immigrant background. Big B's tweets depicted a fact that the team is composed of immigrant players and fans got a little angry and disappointed with the attitude of their favorite superstar.
This is how Twitterati showed their anger for Big B's Tweet:
With all due respect to you, that was an uncalled for statement. May be their forefathers were African, but they all were FRENCH.
Scientifically even our forefathers were AFRICAN as that's where Homo sapiens evolved 300,000 years ago.
Thanks,
A big fan of yours.

— Kshitij Mohan (@MohanKshitij) July 15, 2018
Iss hisaab se toh agar panama jeet jata toh trophy aapke bungalow mein hi rakhi jaati.

— Rofl Gandhi (@RoflGandhi_) July 15, 2018
Sir ji 😌😌 pic.twitter.com/2DHeYwX4rB

— 💥Droga Happu Singh💥⚽📴(Will come back Later) (@HappuDroga2) July 15, 2018
You too sir ?? Same comment. Whyyy..??? It's a country with diverse people. Like India. Next time we will also say it's Assam who won the gold not India. Because hima belongs to Assam and tht is our mentality. Tweet Not appreciated

— anisha (@Anishakapoor90) July 15, 2018
This is the reason why India will never develop. A superstar like you have such an immature thinking.

— Ashok gurung (@ashokkka) July 15, 2018
Bollywood people try to live the european way but the thinking is still backward.

— Ashok gurung (@ashokkka) July 15, 2018

In 1998 World Cup when France won the game at that time similar situation happened when the key players Lillian Thuram and Zinedine Zidane belonged to an immigrant background and had to bear the racist comments in the print media news. However, France took this comment as a privilege and referred their team as "Rainbow team" with a popular slogan of black, white and Arab.
This time the same things got repeated again but it's a great shame that the most respected person in India is commenting with such comments and being racist. But France will never be affected by such remark instead it has and will promote the spirit of unity in diversity.