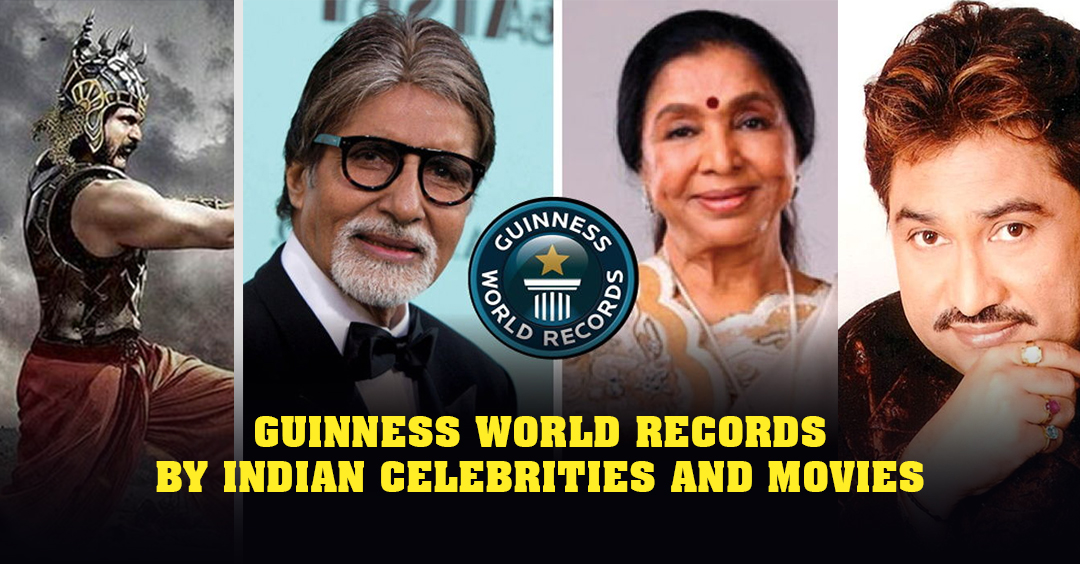 World's largest film producing Industry Bollywood has managed to create so many records and benchmarks for the past many years. In 2014, Bollywood represents 43 percent of Indian net box-office revenue rest is constituted by Tamil, Telugu & regional cinemas. Indian film industry itself holds Guinness World Records for largest annual film output with approximately 800 to 1,000 feature films being produced each year.
Bollywood industry has got highly talented celebrities like Amitabh Bachan, Shahrukh Khan, Aamir Khan, Salman Khan, Hritik Roshan and many others. Interestingly some of Bollywood celebrities and movies hold Guinness Book Records, which many of the Indians are not aware of.
Below is the list of most prestigious Guinness book of records made by Indian celebrities and movies:
1. Amitabh Bachchan
Record- Sang the devotional song Shri Hanuman Chalisa with 19 other popular singers , including Sonu Nigam, Udit Narayan, Shankar Mahadevan, Shaan, Udit Narayan, Kumar Sanu, and others.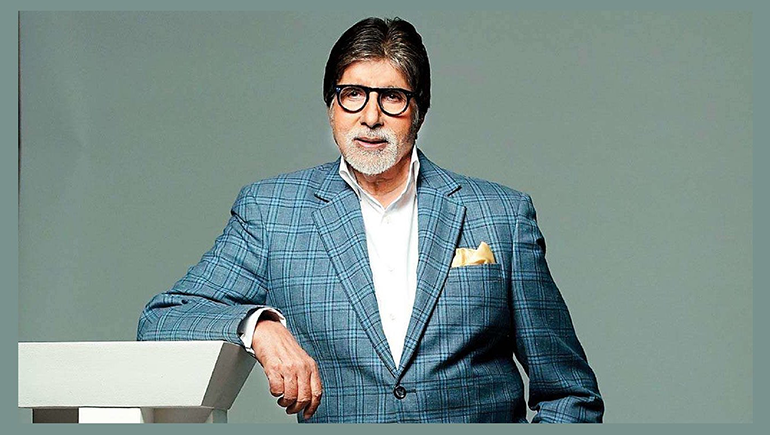 Image source- www.mumbailive.com
2. Asha Bhosle
Record- With 11,000 songs including solos, duets and chorus, Asha Bhosle was recognised by the Guinness Book of World Records as the most recorded artist in music history.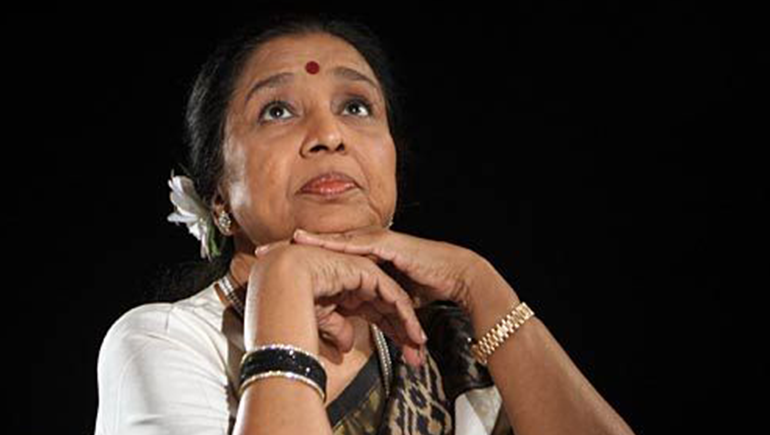 Image source- www.indiatoday.in
3. Kaho Naa… Pyaar Hai
Record- The movie Kaho Naa… Pyaar Hai was added to the Guinness Book of World Records 2002, for winning a total of 92 awards, the most that a single movie has ever received.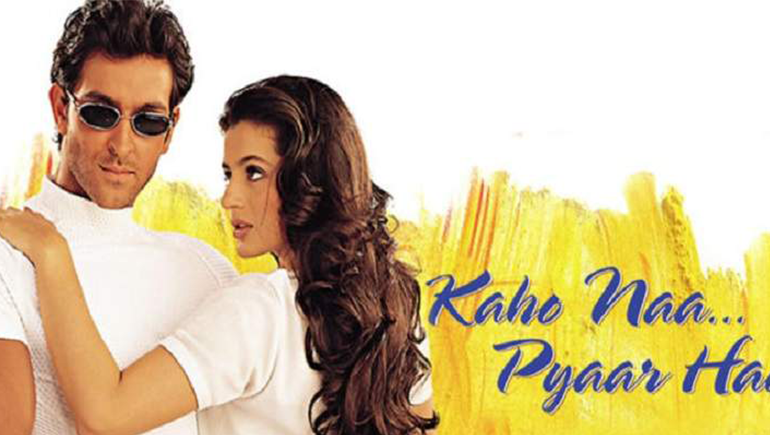 Image source- www.sacnilk.com
4. Baahubali: The Beginning
Record- Earlier held by the film Boss, the record for World's largest poster is now with SS Rajamouli's Baahubali: The Beginning movie. The poster was more than 50,000 sq ft, and covered an area of 4,793.65 square meters.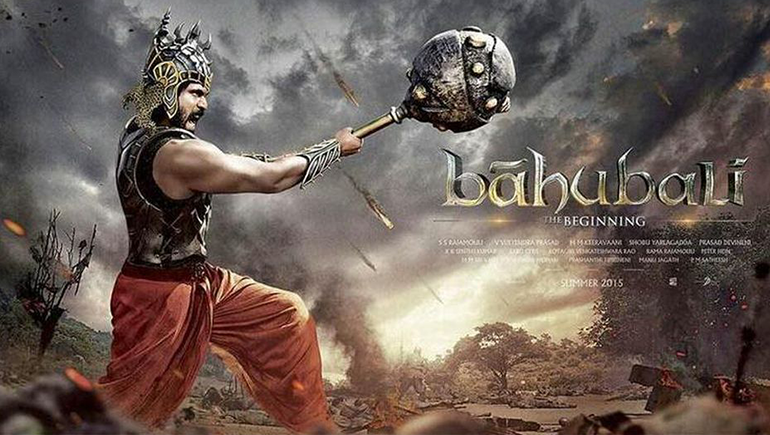 Image source- www.forbes.com
5. Kumar Sanu
Record- The most popular singers in the '90s, Kumar Sanu hold the record for Recording the maximum number of songs in a day. In a single day he recorded 28 songs.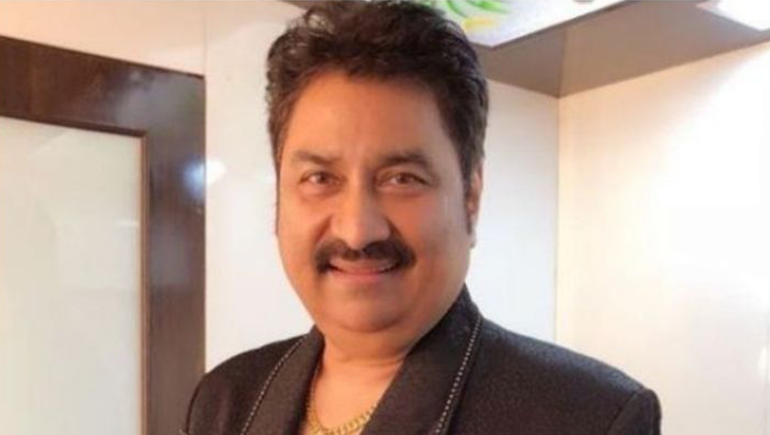 Image source- hindi.indiatvnews.com/
6. Lalita Pawar
Record- Making her debut at the age of 12, Bollywood actress Lalita Pawar hold the record for becoming the longest serving actress in Bollywood for continuously acting for over 70 years. She appeared in more than 700 Hindi, Gujarati and Marathi films.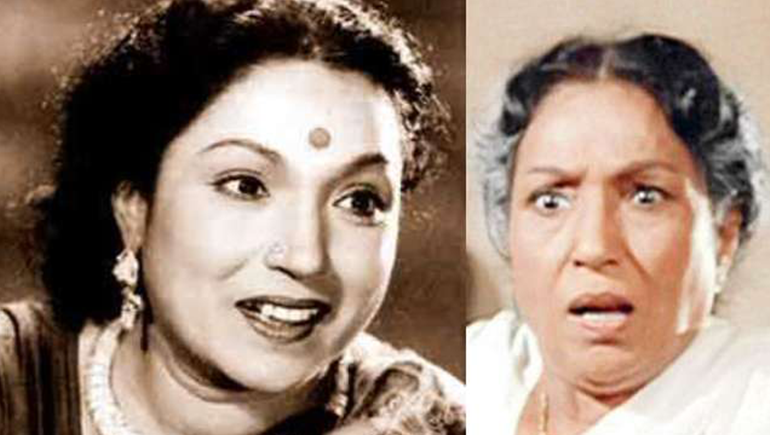 Image source- www.jagran.com
7. The Kapoor's Family
Record- The silver screen has seen five generation's of the 'Kapoor Family' and with a count of more than 25 actors in the family, the Kapoor's Family find a place in the Guinness Book of world records. Prithviraj Kapoor was the first from the family to pursue a career in Indian cinemas.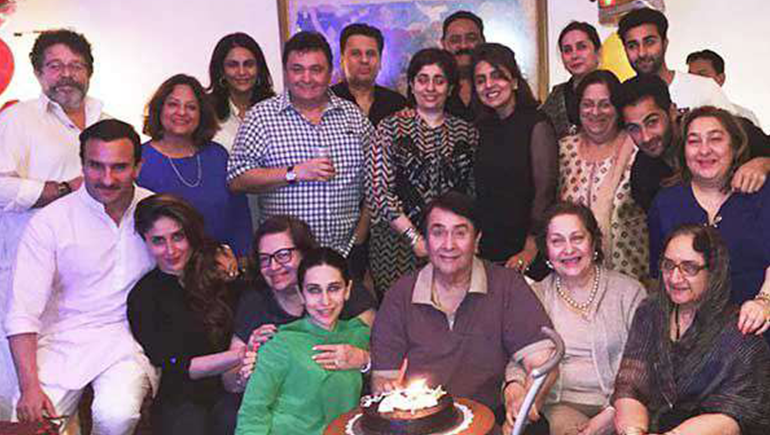 Image source- m.dailyhunt.in
8. Paidi Jairaj
Record- By making his debut in 1929, Paidi Jairaj had an acting career of 70 years in Indian cimema. Better known for character roles than as a lead actor, the actor holds Guinness world record as 'Bollywood actor with the longest film career.'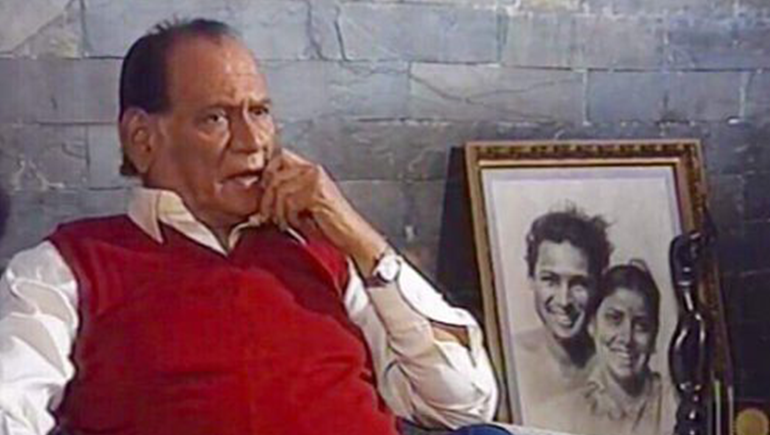 Image source- telanganatoday.com
9. Yaadein (1964 film)
Record- The film Yaadein holds the record for having the Fewest Actors in a Narrative Film. The film only features a single actor Sunil Dutt, and was directed and produced by himself only. Nargis Dutt appeared in a silhouette only in the final scene of the film.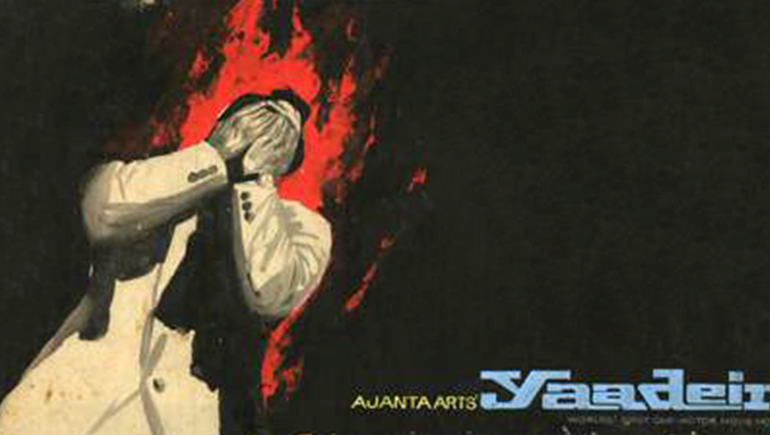 Image source- en.wikipedia.org