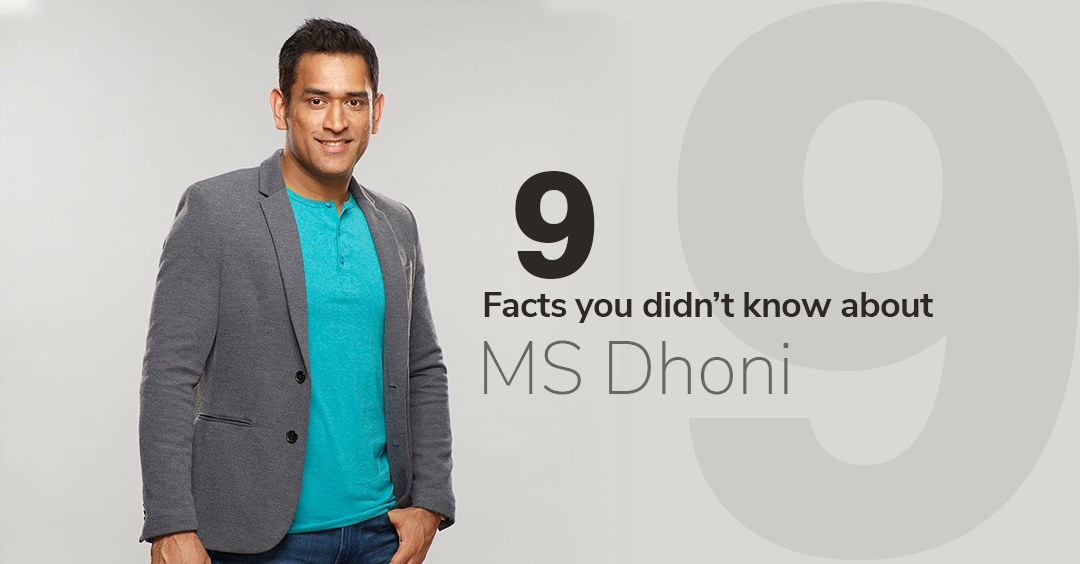 The legendary cricketer under whose captaincy the cricket team of India had won the 2007 ICC World Twenty20, the 2010 and 2016 Asia Cups, the 2011 ICC Cricket World Cup and the 2013 ICC Champions Trophy, Mahendra Singh Dhoni is one of the players with more than 10,000 runs scored in One Day Internationals (ODIs).
Everyone knows, Dhoni was a travelling ticket examiner (TTE), at kharagpur railway station. But, here are some unknown facts about the former Indian captain that you are not aware of:
Most sponsored athlete in India – The man has endorsed many many brands and some of them are- Indian Terrain, Cars24, RedBus, Colgate, Panerai, Indigo Paints, GoDaddy, Bharat Matrimony, Mastercard India, Orient.
Bike collection of more than 23 bikes- Dhoni absolutely loves bikes. His collection includes- Rajdoot RD350, Confederate Hellcat X32, Harley Davidson Fatboy, Yamaha FZ1, Ducati 1098, BSA Goldstar etc.
He was recommended as a captain of team India by Sachin Tendulkar-
During the Indian team's 2007 tour of England, Rahul Dravid desired to resign from captaincy, at that time BCCI President Sharad Pawar offered the captaincy to Tendulkar, but Sachin recommended Mahendra Singh Dhoni.
He was the second Indian after Kapil Dev to receive an honorary rank of Lieutenant Colonel, on November 11, 2011.
His signature shot– 'The helicopter shot' was taught to him by the former Jharkhand cricketer Santosh Lal.
Dhoni loves to eat Non-veg– He likes kababs, butter chicken with naan and chicken tikka pizza.
CSK bought him for $1.5million in the IPL first season.
Dhoni paid 20 crores just as tax in 2013-14, which made him the highest tax payer in Jharkhand.
Dhoni's world cup bat was auctioned for Rs. 72 lakhs for his wife's charitable trust- The bat that MS Dhoni used to play in the 2011 World Cup final against Sri Lanka was auctioned at a London hotel for Rs. 72 lakhs. The main aim for auctioning the bat was to raise funds for Sakshi Foundation that works for under-privileged children in India. RK Global, an investment group from India, bought the bat.