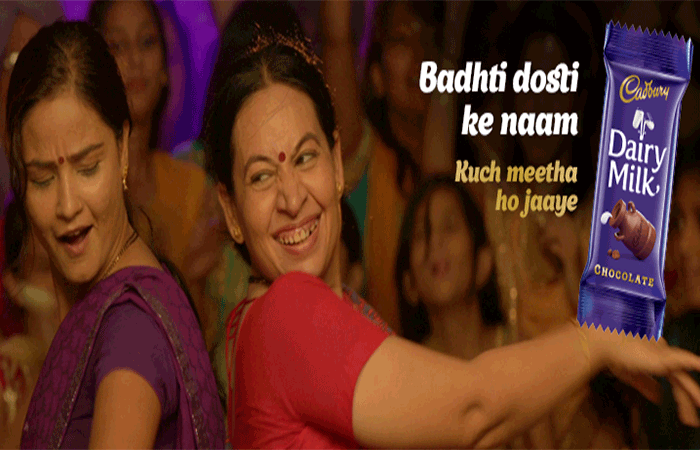 Today Bollywood music is always trending among Indians when they are related with top Bollywood stars. But Bollywood oldies have the most mesmerizing songs as it was the time when actors were not the benchmark for songs to make it popular but the musician's lyrics were more catchy and rhythmic. Today brands are using old Bollywood music to energize their brand recall among the millennia's who whenever watch ads related to brand combined with old Bollywood songs recollected their childhood moments.
Here we are analyzing how similar brands ad campaigns used Bollywood songs made the right choice for consumers. The commercials are nothing less than a musical and go well with the millennia's and gen z population.
Here are 9 leading brand ad campaigns which used with the fusion of Bollywood songs:-
1. Kit Kat's Love Birds Campaign
Through this campaign Nestle urges youngsters to take a break from their busy schedules and enjoy their time with delightful moments in life. The story revolves as a student gets bored in class and starts having a delight of Kit Kat. To his surprise, he sees a pair of love bird dancing on the oldie song of Bollywood 'Aaona gale lagaona'. Such ad ends with caption 'Kit Kat Break Banta Hai'.
2. Yatra's #RoamShantiSeRoamIn
In the campaign #RoamShantiSeRoam is based on the bollywood song Om Shanti Om where in the RanbirKapoor is brand ambassador singing OM shanti OM as 'Roam' Shanti Roam with interesting offers and schemes Yatra can provide. The offer ranges from Airlines tickets to Hotel Accommodation.
3. Doublemint's #StartSomethingFresh
The ad campaign is engaging the couples whether married or not that relationship can starts with fresh thought. The ad showcase two youths fall in love with each other started with helping each other sharing double mint chewing and the bond of friendship transformed into love. Such campaign gets attractive enough when love song like 'EkAjnabiHasinaSai' gets played with the role of the two young neighbors interaction.
4. Cadbury Dairy Milk's BadhtiDostiKeNaam, KuchMeetha Ho Jaye
The ad campaign focuses on the Cadbury's moto 'BadhtiDostiKeNaam, KuchMetha Ho Jaye' focuses on duo of Saas-Bahu rather fighting each other on different views they share and eat Cadbury chocolate creating a friendly bond and dancing on the song 'SathSamundar Pass Mai Tere'.
5. Paper Boat presents Hum Honge Kamyaab
The current ad campaign became more booming and creative as showcase an aspect of achieving anything with music 'Hum Honge Kamyaab' promoting Make In India, Digital India and Teach for India aspects through it showing Indian brands, Indian entrepreneurs and villages are developing and motivating Indians with
6. Moods – YehKyaHua
This campaign engages their main product Moods Condom with fusion with song like 'YehKyaHua' which engages the viewers with the seductive aspects to use such condom for safe and happy sex life.
7. Wild Stone
The ad campaign focuses on how using the soap of wild stone girls are getting attracted to men. The ad being used with fusion of song 'EsemujheNaaDekho' makes the campaign successful with moto for wild stone 'Getting Dirty is good'.
8. TVS Scooty Pep's Mud MudKe Na Dekh
The ad for TVS Scooty Pep was very engaging among the viewers as the moto for the ad to showcase girlsscooty fusion with song 'Mud MudKe Na Dekh'. The ad is engaging for girls with multiple variants of scooty to buy.
9. Vivo IPL 2018's Its Time for #BESTvsBEST
Vivo IPL 2018 ad campaign is the most recent trending ad which is fused with song 'YehDeshhai Veer JawanoKa' encouraging youth for the upcoming match of IPL 2018.