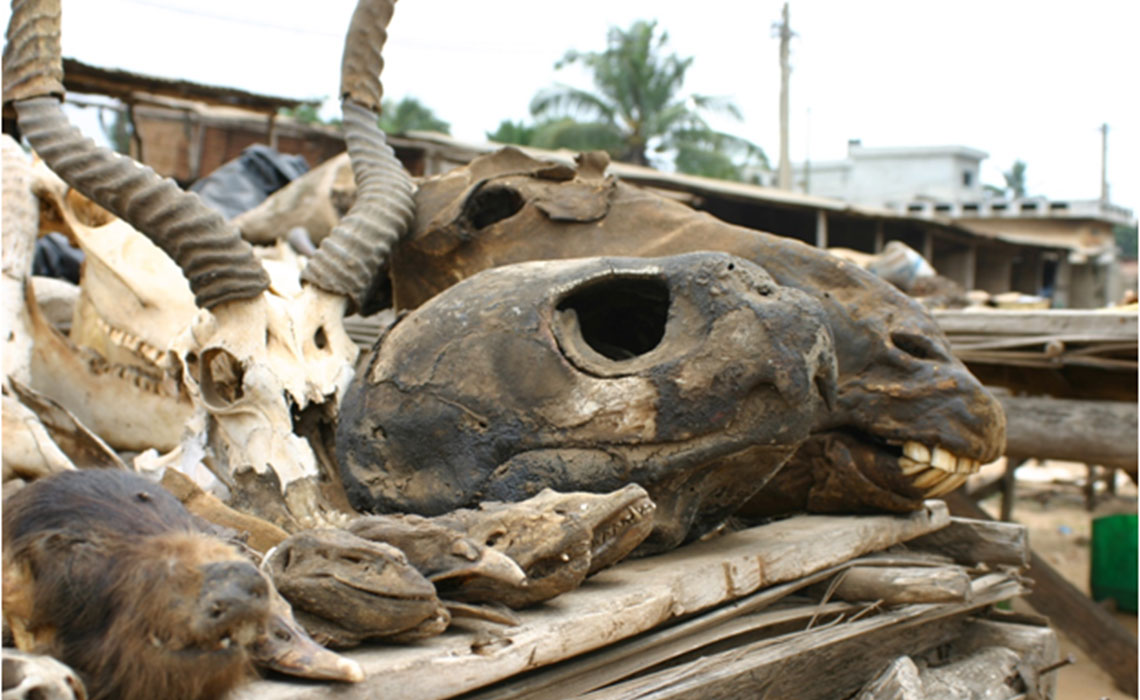 Not every traveller has a conventional bucket list and sometimes you as a wanderer need to step out to taste the reality around the world. Beautiful flea markets of Europe and colorful fashion streets of New York are clichés, there is much more which you can explore and discover around the world. We are here to take you on the tour of 8 unconventional plus unique markets and stores around the world to please the wanderer in you.
1. Witch's Market- La Paz, Bolivia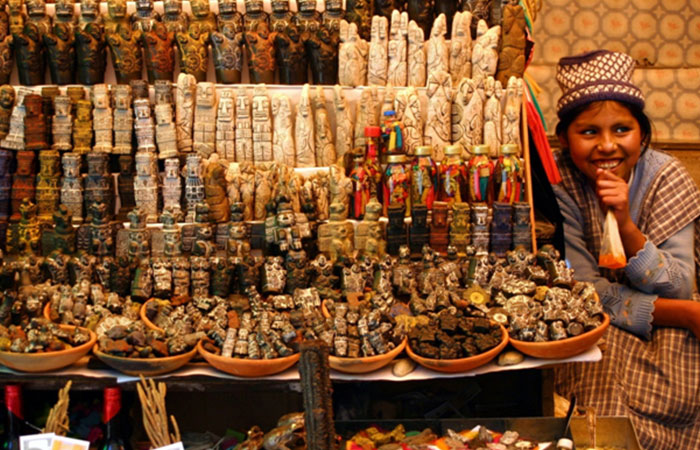 When you are in the streets of Witch's Market in Bolivia, you will be greeted with smiling face and welcoming calls. This market is a place where you can get everything to call a spirit or ward off an evil one. This market is best known for selling dried llama fetus, dried frogs and voodoo dolls.
2. Ka Faroshi Bird Market- Kabul, Afghanistan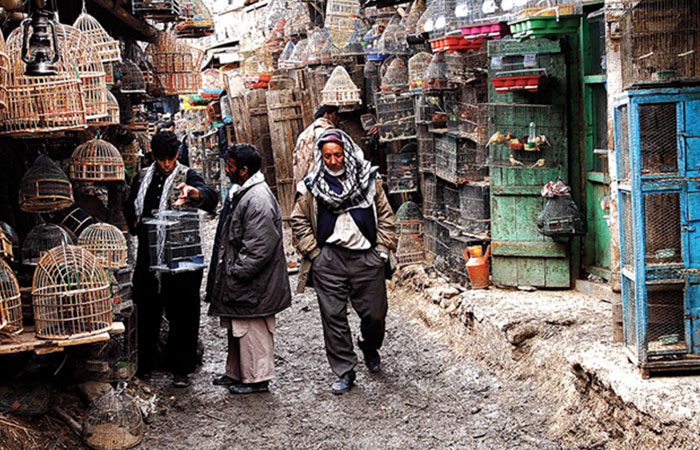 A Street in Kabul that has withstood the course of time and the dangerous situation around it is the home of some very beautiful creatures and it welcomes you with songful chirping. You can buy the prettiest, exotic birds here and the most valuable possession of this market is the fighting partridges which are specially bred for this. Apart from this you can buy beautiful ornate cages and homes for these birds here.
3. Akodessewa Fetish Market – Lome, Togo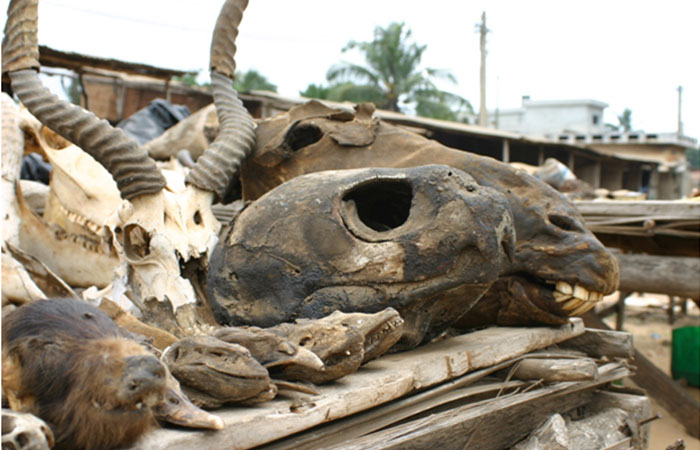 This market is not for someone with a faint heart, based in the capital of Togo it is the biggest supplier of voodoo stuff, fetishes and charms. Vodou being the religion followed at large in this region. The practitioners travel a long distance to come here and complete their list of ritual related things. You can find dead goats, alligators, monkeys and leopards which are used as a talisman.
4. Damnoen Saduak Floating Market, Bangkok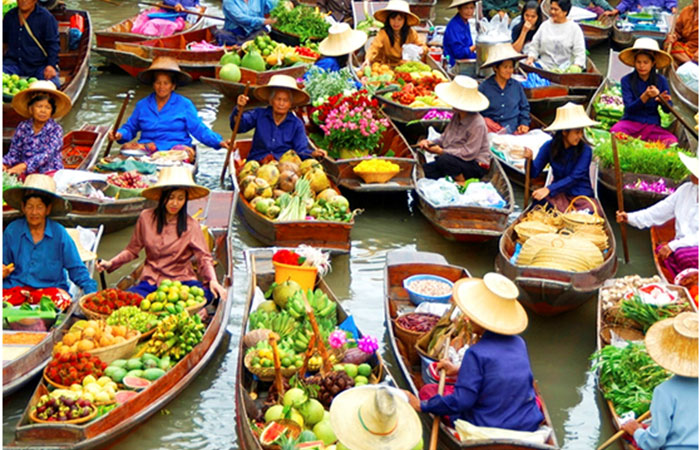 If you are in the waterfront surrounded by bustling crowd in the colorful boats full of exotic goods then you are surely at the world's most famous floating market. In one of the watery crevices of Bangkok there is this unique market which offers you an array of spices and condiments and many exotic fruits & vegetables.
5. Akihabara Electronic District- Tokyo, Japan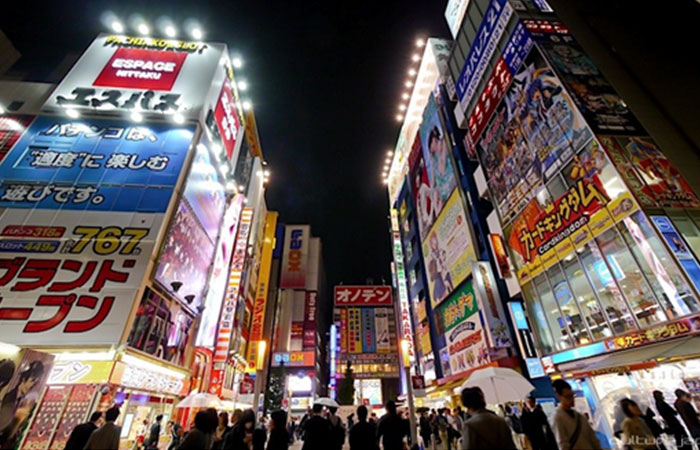 A colorful world of Japan's trademark neon signs will embrace you as you will enter Akihabara district in Tokyo. Electronic district is there to satisfy all the needs of a tech savvy and you can find the stores of the world renowned brands to the home grown Japanese brands here. It is a must visit if you want to buy something as souvenir from Japan.
6. Freitag's Container Shop- Zurich. Germany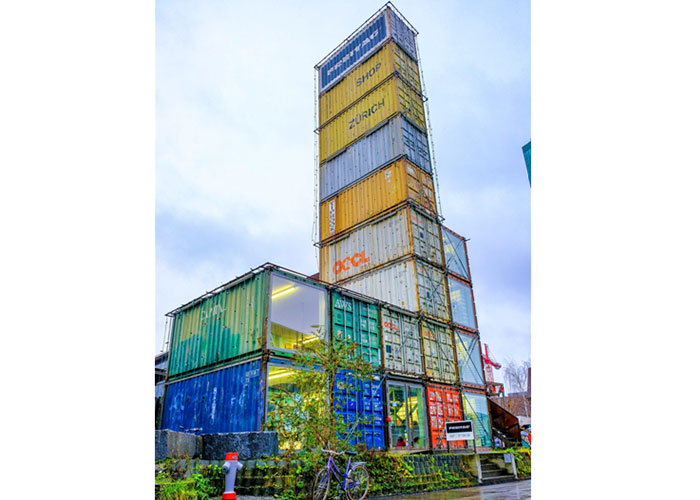 Redefining the word unique is the Freitag's shipping Container Store. It is a multi-story store where you can buy things to enhance your lifestyle as it is a home to clothing shops to sports merchandise. It is the 2nd tallest unique structure in the country and somehow it mingles with the backdrop of the city in a beautiful way.
7. Khan el-Khalili – Cairo, Egypt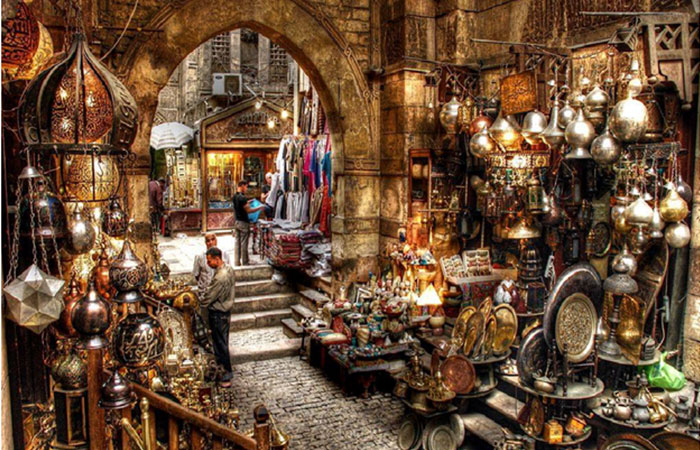 This beautiful souk stands upon the ground of the most famous Islamic center of the Cairo and a tomb known as saffron tomb. When you will be roaming around in the streets of this market you will feel to be a part of the Arabian Nights itself. From beautiful jewelry to antiques this market sells things that can be a part of a Sultan's treasure itself. You can also satiate the coffee lover in you as there are many coffee houses and street food corners.
8. Chor Bazaar- Delhi, India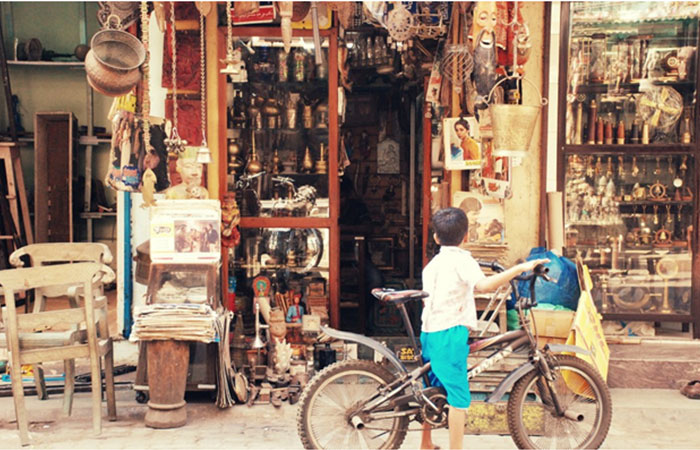 From the charms of old Delhi to the latest fashion trinkets of top brands everything is here and the place is known as the Chor Bazaar of Delhi. Famous for secondhand and cheap gadgets you can buy a Rolex in just few bucks and an iPhone in few hundreds but 'Fashion K Iss Daur Me Gaurantee ki Iccha Na kre'. Once famed Meena/Chor Bazaar is now more of a flea market but it is worth exploring.