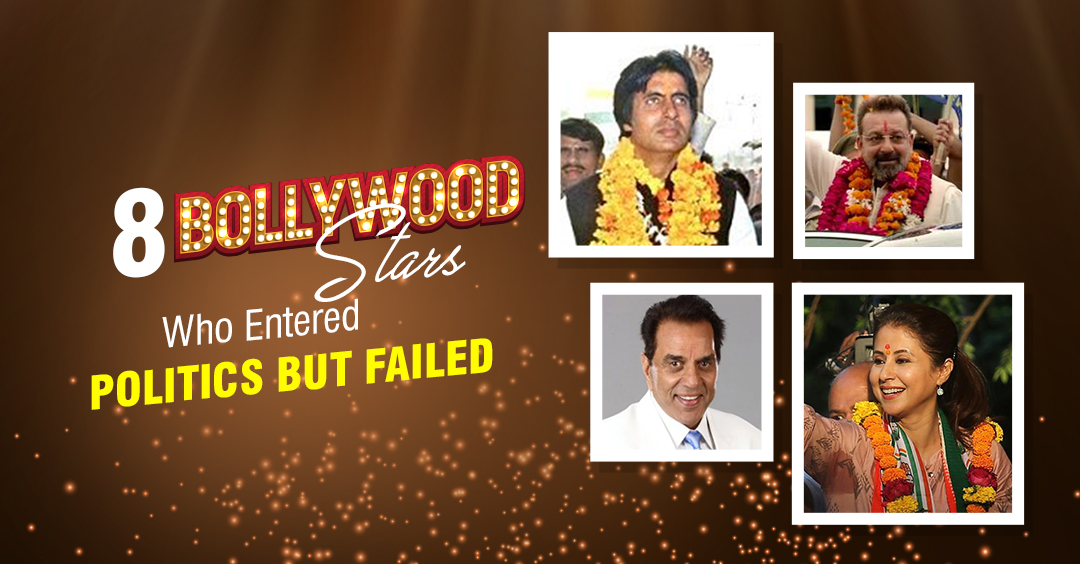 Many film stars tried in politics but only some of them have achieved success. Some Bollywood stars, such as Jaya Prada, and Shatrughan Sinha, have made success in politics while some, like Amitabh Bachchan and Govinda, had enough of it soon and did not stay on there for long. Late Sunil Dutt and Vinod Khanna were the most successful among Mumbai film stars who made the switch-over to politics.
Many stars failed to impress voters as they rarely nurture their constituencies after winning them. As a result, most of them failed to win their parliamentary seats for the second time.
Here are Eight Bollywood stars who entered politics but failed:

1. Dharmendra
Dharmendra represented BJP from Bikaner in the 2004 Lok Sabha Elections. But during an election campaign, he made an offensive statement that he should be elected Dictator perpetuo to teach "basic etiquette that democracy requires", for which he was badly criticized. He rarely attended Parliament when the house was in session, and prefers most of his time in shooting for movies. All this made his political career to a total fail.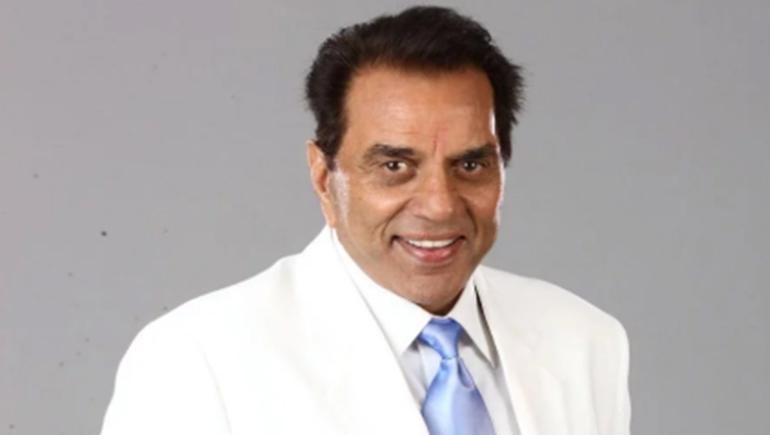 Image source- hollysuperstar.com
2. Amitabh Bachchan
Not many are aware of this, but Amitabh Bachchan in his 80's was drawn towards politics. As his family had great relations with the Gandhi family, he won Lok Sabha seat from Allahabad but left it after only 3 years as he didn't find politics to be his cup of tea.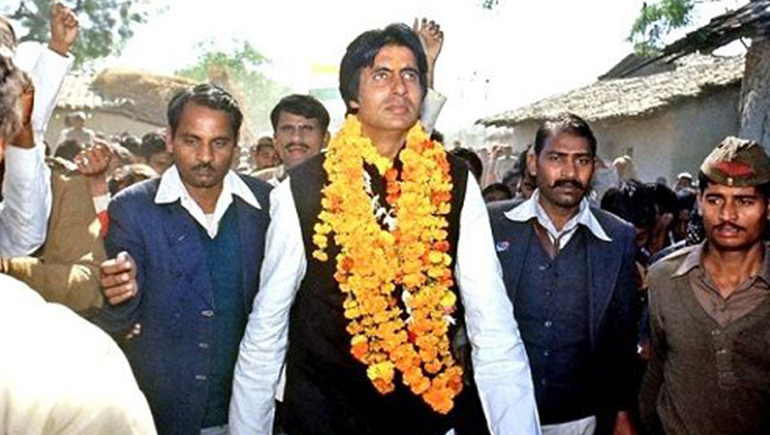 Image source- wikibio.in
3. Govinda
Govinda was one of the biggest stars in the '90s & taking his success a notch ahead, he joined politics in 2004. In fact, he won by huge majority too but failed to reach out to people as a politician. So he eventually said goodbye to politics in 2009.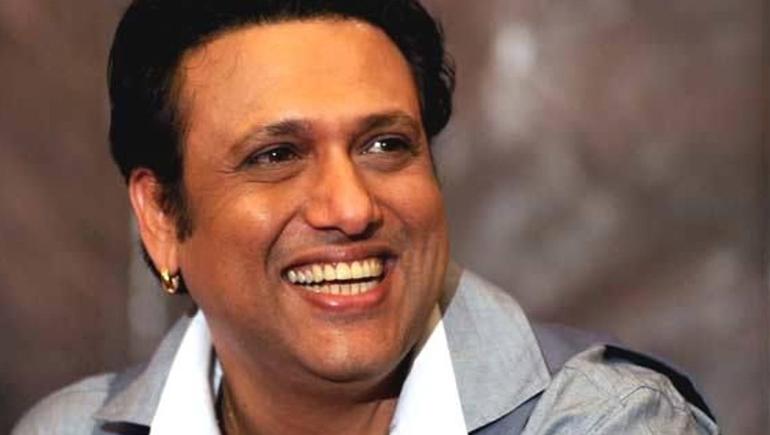 Image source- starsunfolded.com
4. Rekha
Rekha is a part of Rajya Sabha since 2012. She was the worst performers in attendance in the Rajya Sabha among the 12 nominated members, and never participated actively. Her continuous absence from the house has raised many eyebrows.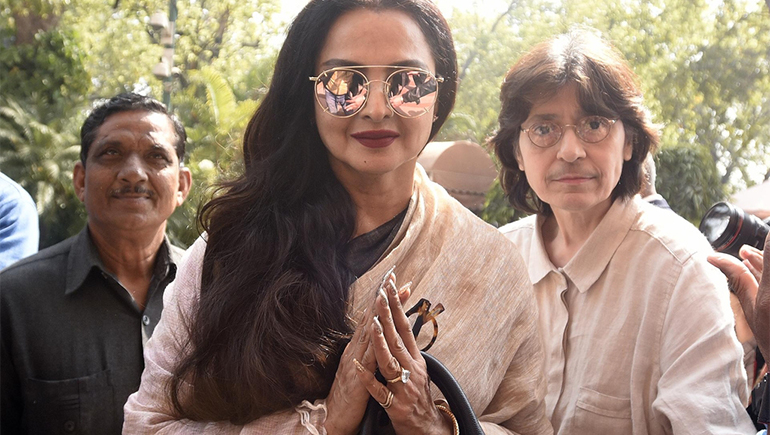 Image source- www.thenational.ae
5. Prakash Raj
Prakash Raj is one of the most favourite villains of Bollywood, Tamil and Telugu movie industries. He contested the 2019 Indian general election from Bangalore Central Lok Sabha constituency as an Independent candidate but lost badly by getting close to only 29,000 votes. On the result day, he addressed her defeat by tweeting- "A solid slap on my face".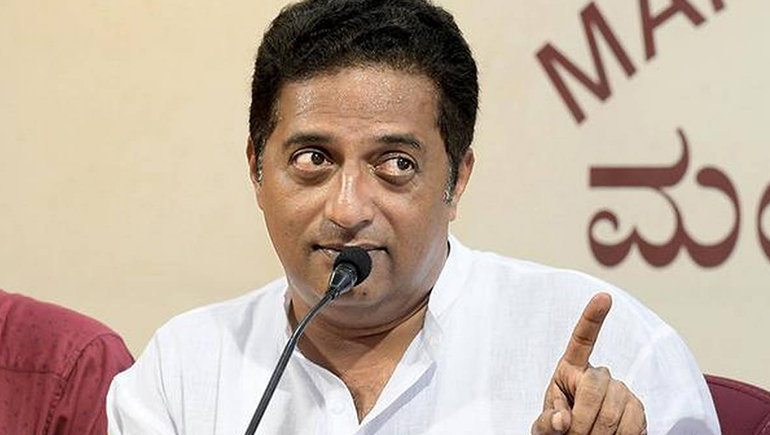 Image source- www.thehindubusinessline.com
6. Sanjay Dutt
Sanjay Dutt was appointed as a Samajwadi Party candidate from Lucknow constituency in 2009, but he quit very soon as he couldn't fit in the politics world. He himself calls joining politics a mistake and left the post in December 2010.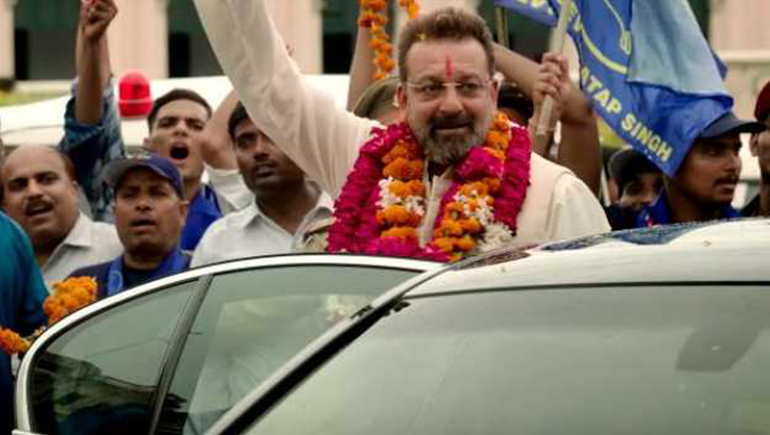 Image source- www.cinestaan.com
7. Urmila Matondkar
One of the most popular actresses of the '80s & early '90s, Urmila joined the Indian National Congress party on 27 March 2019. But she had faced a massive defeat to BJP's Gopal Shetty.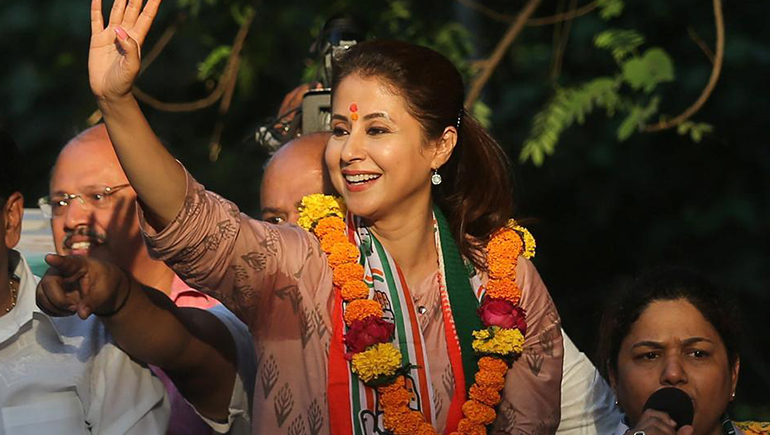 Image source- www.hindustantimes.com
8. Shabana Azmi
Shabana Azmi was a member of Rajya Sabha from 1997 to 2003. She has been a committed social activist, active in supporting child survival and fighting AIDS and injustice in real life, for which she preferred to opt-out of politics.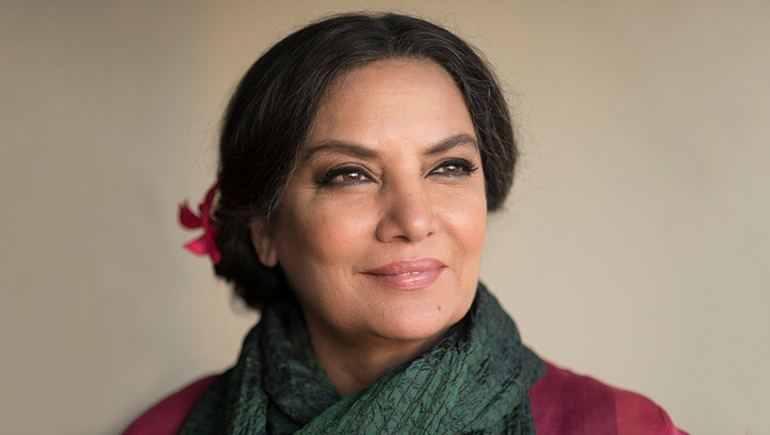 Image source- www.sifa.sg