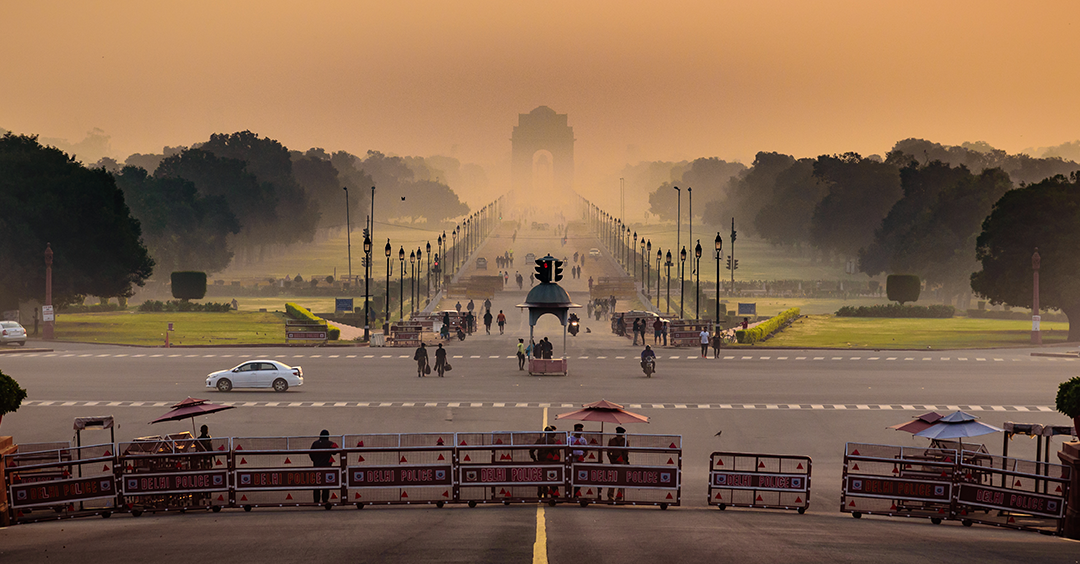 As Delhi and Delhi-NCR chokes due to rising air pollution levels since Diwali, the Central Pollution Control Board has declared a public health emergency in Delhi and nearby areas.
The Environment Pollution Prevention and Control Authority gave directions under the Graded Response Action Plan (GRAP) to completely ban all construction activities in the national capital and adjoining regions of NCR through the morning of November 5, 2019.  The Delhi government also announced to distribute 50 lakh N95 anti-pollution masks free to students from November 1. From Monday, the'odd even' scheme of Delhi government will also start and will continue till November 15.
The air quality in Delhi continues to deteriorate. The overall air quality index recorded was around 530 On Friday, around 11 am.
An AQI between:
0-50 =Good
51-100 = Satisfactory
101-200= Moderate
201-300 =Poor
301-400 = Very poor and
401-500 = Severe
Above 500 is "severe-plus or emergency" category.
Here are 16 Tweets that shows that at present Delhiites are living in gas chamber:
For a moment I thought that my glass windows were stained but no it's just another day in #DelhiPollution.#Delhi #DelhiSmog #DelhiChokes #DelhiAirPollution #noida #AirPollution #AirQuality #smog pic.twitter.com/OggksYFAFX

— Annu Kaushik (@AnnuKaushik253) October 31, 2019
Live update Delhi smog selfie pic.twitter.com/GDL8uo2pN9

— Akki (@CrickPotato1) November 1, 2019
1950s :: Bright Sunny Day In Delhi , No Smog and Clean Air as Well pic.twitter.com/xyh6KTFNbv

— indianhistorypics (@IndiaHistorypic) November 1, 2019
Naya Pollution flavour aaya hai woh try karte hai!
Tag A Delhiite and show him this!
.#SincerelyBewakoof #DelhiPollution #Delhi #Pollution #ClimateChange #Hookah #Humour #Comedy pic.twitter.com/TQd2E3sFZ6

— Bewakoof.com (@bewakoof) November 1, 2019
Spotted two delhiite fighting with each other. #smog pic.twitter.com/dQU7enZ7HV

— Keh Ke Peheno (@coolfunnytshirt) November 1, 2019
Dream for Delhi people…
We breath here Daily…its awesome#DelhiChokes #Delhi #AirPollution pic.twitter.com/Dcyhc7QzEA

— The रायचंद (@v_ashutosh) November 1, 2019
Billion lungs breathing poison and getting shorter life day by day. If not today, then never.. @UN @UNinIndia @PMOIndia @HRDMinistry #pollution #DelhiChokes #BreathlessInDelhi @TOIIndiaNews @dna @GretaThunberg https://t.co/Scx14rhKkm pic.twitter.com/hgAtuFQUjL

— Amar Salvi (@ser_ammy) November 1, 2019
If Hogwarts were in Delhi, Voldemort would win. Having no nose would be a super power.

— Bollywood Gandu (@BollywoodGandu) November 1, 2019
A young couple happily cycling thru smog in Delhi (1991) pic.twitter.com/uM3X9d6YU5

— Gabbbar (@GabbbarSingh) October 31, 2019
This is huge difference between @delhi and @Himachal #DelhiPollution #DelhiChokes #DelhiSmog pic.twitter.com/t8asHiVvvZ

— Manjeet Gulati (@OfficiallyJeet) October 30, 2019
Same spot and #DelhiSmog pic.twitter.com/BKonwxsPp3

— Somrita Ghosh (@Somrita_Ghosh) October 30, 2019
first person to enter delhi must have been like pic.twitter.com/79iaE5vFyr

— Manoj Mehta (@notmanoj) October 31, 2019
Gurugram pollution! There are pollution clouds not the actual one. #pollution #Gurugram #DelhiAirQuality pic.twitter.com/qGn2DTD2pc

— Vishal L (@vishmlondhe) November 1, 2019
Me to everyone after experiencing #DelhiSmog pic.twitter.com/jhtZo9E4sY

— Himanshu Gupta (@himanshu539) October 30, 2019
#HappyHalloween
Best costume for Halloween ever ..!!#DelhiAirQuality pic.twitter.com/thd8RCOjXA

— Mrigshira Tripathi (@MrigshiraT) November 1, 2019
#DelhiAirQuality
Same Location
Pic 1 : 31 October 2019
Pic 2 : 10 August 2019
Pic 3 : 8 August
Pic 4 : 18 June 2019
pic.twitter.com/Y1hPVjX6PV

— BhaKt 9.0 🇮🇳🇮🇳🇮🇳 (@Bhakt9nro) November 1, 2019