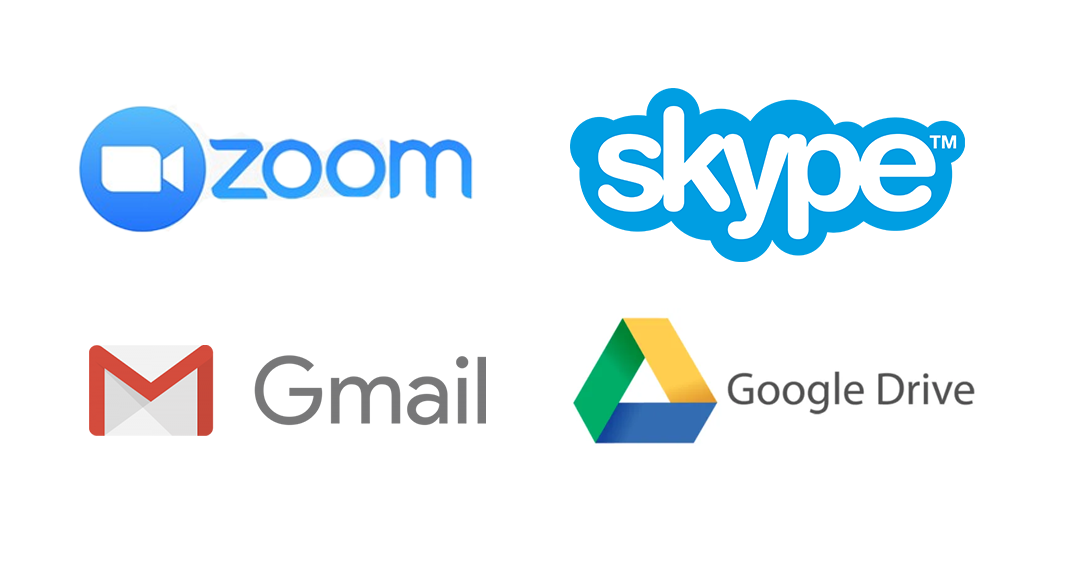 As the pandemic Corona Virus sweeps the world, many of the corporate companies are forced to put their employees' health on priority and let them work from home. Organisations has suddenly thrust remote working as a mainstream element since many state governments has pushed it mandatory for the offices to be shut till 14th march. In order to meet the new work-from-home norm amid the COVID-19 spread, has led to a spike in demand of the tools which can help maintain the usual productivity of companies. One of the barriers organisations are facing in this situation where employees are relocated out of the workplace and placed inside the walls of their home, is to continue smooth workflow.
However, IT companies have molded themselves to remote working but in order to enable full flexible working conditions, various tools must be added in your armory so that it can boost the efficiency from your 'Home office'. All thanks to the technology there are undue freedom of working from home for any employee than being confined to an office in these critical situations during COVID-19 spread.
Communication (Video & Audio)
Though, there are bunch of communication tools, we have hand-picked few of the best in the business that will definitely help you when you work from home or remote location. The below mentioned tools have free versions as well which have minor limitations as compared to their paid versions. Despite this, these tools are quite useful in many terms and will ensure, you stay connected even away from the office. These tools are ideal for remote workers and you get a lot of features in them. Instant messaging, live communication between every team member, sharing files (PDFs, Images, Videos), video conferencing or having a video chat with the client, these tools gets you covered in most occasions.
1) Zoom
2) Slack
3) Skype
4) Google Hangout
5) Doodle
Messaging and Follow-ups –
In order to achieve the goals for individuals or team, it is necessary to ensure everyone is working as per schedule. Follow-ups and messaging are quite crucial to keep on toes. The following tools will also improve the workflow if you are working on particular project as a team. Receive notification, communicating your thought to a particular individual or to interact seamlessly, these tools will help in every aspect. Since team members or your employee is working from home, structured way of messaging should be top priority in order to reach same productivity level.  So, here are few tools for Messaging & Follow-ups which can be handy when you work from home.
Gmail
Chanty
Skype
Slack
Storage & Sharing Files –
When you work away from office, not only communication or video conferencing tools are required but storing and managing files are also one of the key elements. Also, a reliable tool for storage is important, as you want your files to be easily accessed at all times. There are plenty of reasons storage option should be wisely chosen since you want it to be secure and safe. The below mentioned tools will improve your capabilities to work friction less from the comfort of your home. Hence, here are few storage and file sharing tools which can help you effortlessly.
Google Drive
Dropbox
Box
OneDrive
Hojoki
Presentation, Documents & Spread Sheet –
Presentations are integral part of the corporate companies. After, Covid-19 outbreak people have quarantine and self-isolated themselves as a result to combat the spread. Work from Home popularly known as WFH in Corporate Culture has to be implemented so, right mix of software and tools will not only help the workflow but probably boost the productivity as well. Making presentation from right tool will offer you some great features that may lack in others.  Spread sheets and documents are easy to handle data and stats. Implement some of the given tools into your WFH so that you wouldn't left behind.
Office365
Confluence
GoogleSuite
Slite
Notion
Every tool has some grill in order to get going like signing up and filing details. But once you are done, you are ready to capitalize on the benefits provided by the same. Enjoy you work from home!