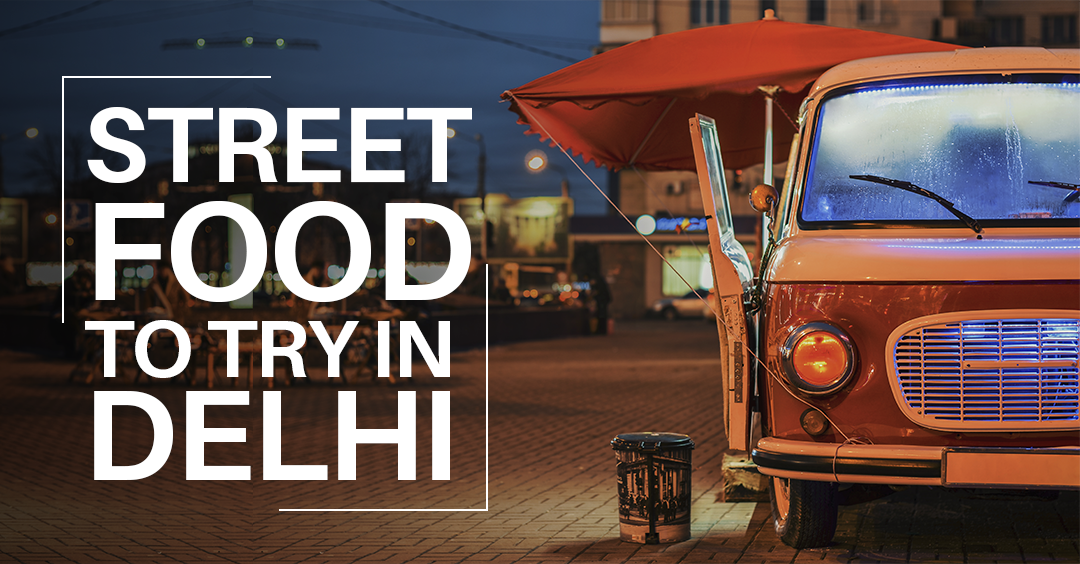 The Capital of India, Delhi is a paradise for foodies. There are endless options to choose from when it comes to street food in Delhi. If you want to ditch your regular meal and want to indulge your taste buds in some lips smacking street food, then street food is where you should head right away. Delhi is blessed with range of street foods, from Pani-Puri to Chole Kulche, Aloo tikki to Aloo Chaat, you can have tummy full dishes in Delhi. We have decided to mention tasty dishes and where you can find the best, all those under one roof here. Try these delicacies for a one-of-a-kind gastronomical journey –
Gol Gappe
While in Delhi, how can someone miss this tangy delicacies? With diverse form, this dish is the favorite for all the delhites.  You can go for stuffed Panipuri, try different water flavours. What make this delicious street food even more delicious is an extra papdi dipped in curd and chutney.  Yumm!!
Where to try: Raju Puchka Wala, CR Park, Vaishnav Chaat Bhandhar
Poori Aloo
This is a very spicy and delectable Delhi cuisine. If you are in Delhi and haven't tried this heavenly dish then you are missing out on something big. People usually start their day with this dish but mostly used as snack for many. A must try for spice lovers!
Where to try: Shyam Sweets (Chawri Bazaar), Gujarat Bhawan Restaurant
(Chanakyapuri), Gopal Foods  (Kamla Nagar)
Aloo Chaat
A mouth water delicacy, Aloo Chat is yet another famous street foods of Delhi. With potato and different-different spices used in this dish, people tend to have fall in love with Aloo Chaat.
Where to try: Chaat Chowk, Bengali Sweet Corner, Natraj Dahi Bhalle Wala
Aloo Tikki
Stuffed with mashed potatoes and spring onions, Aloo tikki is crispy, spicy and delicious. Choose from different chutneys to make it according to your taste and satisfy your taste buds.
Where to try-  Natraj in Chandni Chowk, Atul Chaat Corner in Rajouri Garden
Chole Kulche
Boiled chickpeas prepared with onion, tomatoes, fresh coriander, lemon juice and flavor some spices along with a kulcha fried in butter are must to try.
Where to try- . Lotan Chole Kulche Wala, Ratan Lal Chole Kulche Wala, Chache Di Hatti