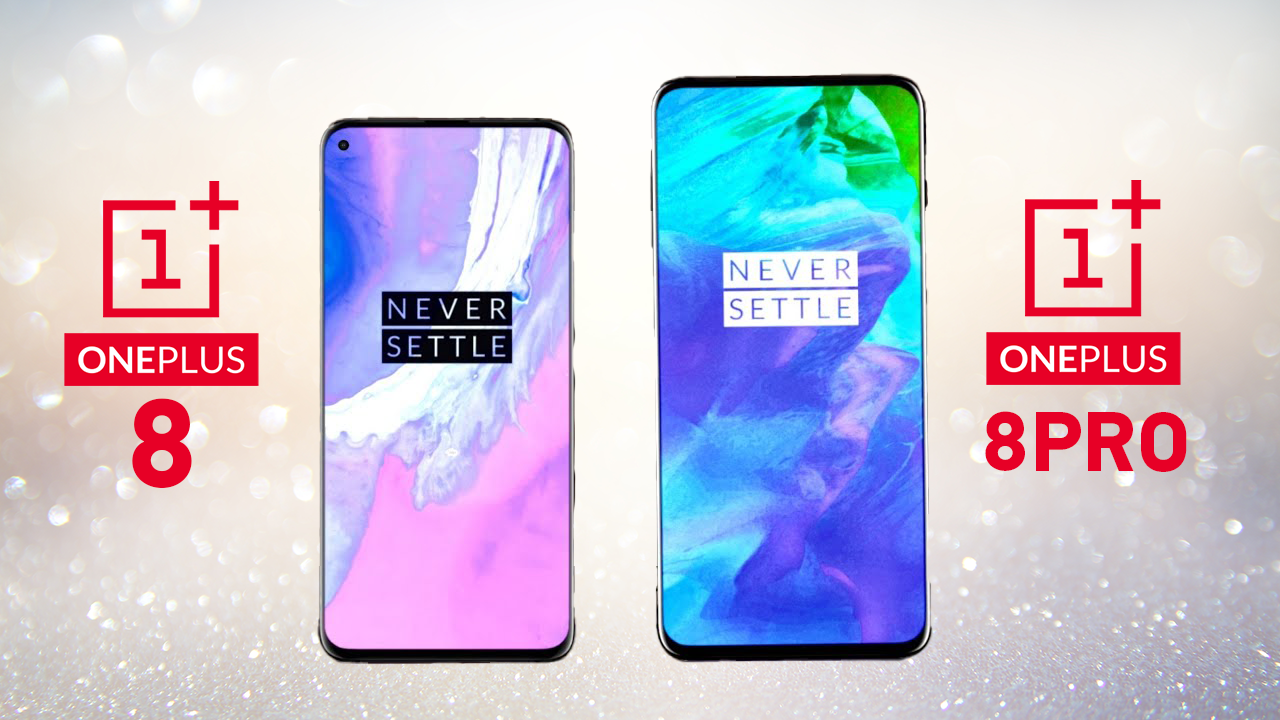 From every Oneplus's generation of smartphone, they seem to re-invent their-self a little. From original cheap chip, powerful flagships to the more recent focus on luxurious design and sleek fast displays. With these changes, price tags have crapped accordingly. It will safe to say, the new One plus 8 series have been priced as just another expensive flagship smartphone in the market. The new launch of the smartphone has some eye-catching features that can make many individuals go wow. The Chinese smartphone manufacturer have launched two variants having same processor just expanding the screen size in Oneplus 8 Pro. Both phones are fundamentally the same apart from few features that has been loaded in bigger display version 8 Pro. Year after year, Oneplus never fails to surprise their audience with excellent Android phones. The iconic alert slider and matte glass at the back gives hint of the design trait as previous editions. With 5G connectivity on both the devices, Oneplus has scaled their game up in the smartphone market.
The 120 Hz Fluid Display of OnePlus 8 Pro marks a momentous shift to 10-bit colour depth. This increase allows 64 times more colours to be displayed. That's not just bigger numbers but an immersive experience like never before!

— OnePlus India (@OnePlus_IN) April 22, 2020
Features –
The #OnePlus8Pro gives you the power to do more.

Snapdragon 865 🚀
256GB UFS3.0 🗄️
12 GB LPDDR5 RAM 💪
5G-enabled 📡

— OnePlus (@oneplus) April 20, 2020
Stunning new curved display = more screen to play with it. Not to mention jaw-dropping gorgeousness all around. Trust us when we say: this has to be seen to be believed. #OnePlus8Series

— OnePlus India (@OnePlus_IN) April 21, 2020
The newly launched OnePlus 8 and 8 Pro sports snapdragon 865 with 8-12GB ram in both the smartphones. Oneplus 8 series sports AMOLED display with punch hole size selfie camera on the side, more like some of Samsung's galaxy series. Also, it features wrap charge 30T which lowers the overall charging time of the device. More like 7 series, Oneplus's 8 series has in-display finger print unlocking along with face unlock as well. Wireless charging has been offered in expensive of the two devices, that is OnePlus 8 Pro. Smatphones comes in 8GB and 12GB RAM variant having 128GB and 256GB of storage respectively. Oneplus claims the devices are splash proof with IP68 water resistance packed in it.
Battery and Camera –
Oneplus has been significant in providing what needed to their audience. Hence, battery and camera make into their top priority for any new smartphone they launch. Oneplus 8 series provides 48MP primary camera offering accurate colors, great HDR processing, and interestingly good low-light performance on the new device. The Oneplus 8 has 4,300mAh battery while 8 Pro has been provided with a 4,510mAh battery, both supporting wrap charge 30T (5V/ 6A).
Price –
Lots more to love
Even lesser to spend #OnePlus8Series starting from ₹41,999 MRP

Get notified to know more – https://t.co/dIgjpfjHbN pic.twitter.com/kpNPm3ACDZ

— OnePlus India (@OnePlus_IN) April 19, 2020
Oneplus 8 prices will start from Rs. 41,999 for the base model and OnePlus 8 Pro has been priced at Rs. 54,999 for 8GB RAM, 128GB storage variant. Also 12GB RAM, 256GB storage variant has been priced at Rs. 59,999. Both the smartphones will be available via Amazon India and offline stores. Oneplus 8 and 8 Pro comes in three different colours – Glacial Green, Interstellar Glow, and Onyx Black
But the availability of both the smartphone in India is still under question as there has been nationwide lock-down till 3rd May. Hopefully, if things normalizes, you'd be able to get hands on these powerful devices soon.
That's a suprise for another day but soon.

— OnePlus India (@OnePlus_IN) April 20, 2020
Blog Image: Youtube (the Leakster)