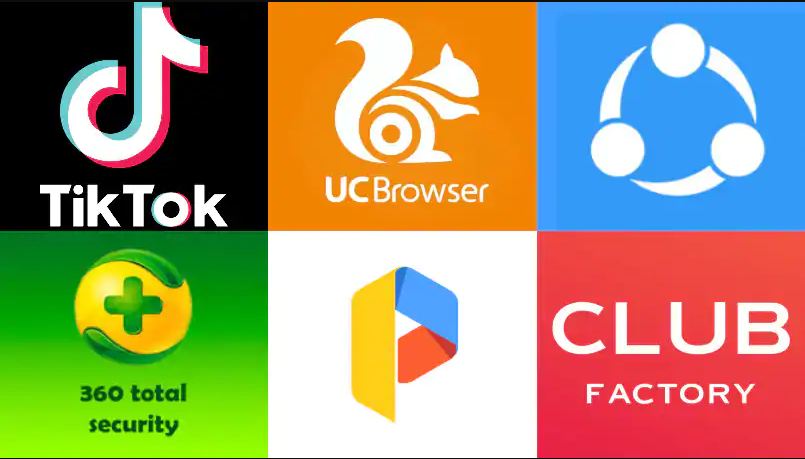 In a virtual war against China, Indian government has decided to ban more than 59 Chinese Apps. While Ministry of Information and Technology, supported the move by adding, the apps are threat to security and defence of India. The list of 59 app also includes famous content creation video app, Tik Tok. Moreover, there has been constant scrutiny and debate for Tik-Tok ban. The Indian government has finally come to conclusion to disallow such use in India.
Not long ago, many Indian Soldiers were beaten to death on LAC by the Chinese as they were advancing into Indian territory. With constant tension over the border and Indian soldiers' death, PM Modi assured its citizens that, their sacrifice will not go into vain. In addition, this Digital Strike on China by Indian government in light to safe-guarding the user's data.
The list also has big brand name with the likes of UC Browser, Beauty Plus, Cam Scanner, WeChat, Bigo Live, Mi Video Call – Xiaomi, Mi Community, Parallel Space and WeSync. Here is complete list of all the banned Apps –
Government Bans 59 mobile apps which are prejudicial to sovereignty and integrity of India, defence of India, security of state and public order#59Chinese

(1/n)

Read here: https://t.co/aKgmnAglOs pic.twitter.com/LqgLFHkYuk

— PIB India (@PIB_India) June 29, 2020
While the recent Boycott Chinese products roar in India has really sparked in last couple of weeks, the trade between both the countries are second biggest in the world. Moreover, India import valuation was estimated about 70 Billion dollars last year (2018-2019). Largely Electronics machinery and equipment's, China is hub for every little product you can think of.
Some facts to show how Indian market and Indian citizens are dependent to China-
1) Over 74% of Mobile market is captured by Chinese companies.

2) 40-45% share in Smart TV market.

3) Chinese foreign direct investment is 350 Million Dollar in financial year 2019.

4) 4 Billion Dollar is estimated Chinese investment in Indian Start-ups includes – Paytm, Byju's, Ola, Big Basket, OYO, Zomato and Swiggy.

5) 5 Billion Dollar investment in Auto-mobile sector including recent MG jumping into scene.
Facts:economictimes