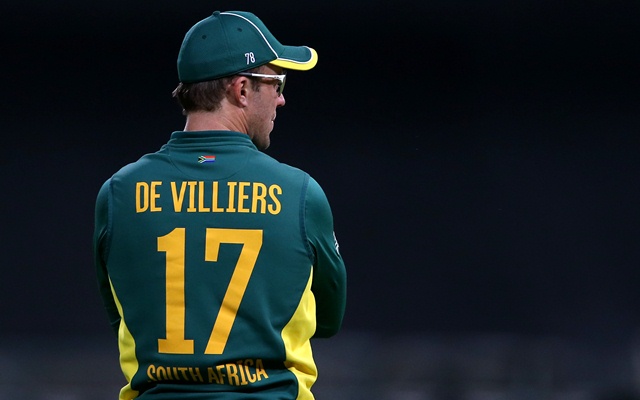 The classical right handed batsman and South African's veteran cricket player, AB de Villiers turns 36 today. Popularly known as the Mr 360 of cricket, AB de Villiers has parted his ways from international cricket couple of years back. De Villiers is a great batsman, terrific cricketer and a brilliant wicket-keeper also a cricketer who can do almost anything including scoring the fastest ODI Century and the fastest half-century ODI from South Africa. Not just batting, he is electric on the field and has been one the fittest and quality fielder when he was in the middle. People often regard him as "Superman" of the cricketing world because of the kind of caliber he possesses. When a batsman has these superhuman skills then he do whatever is required irrespective of the pitch conditions, quality of bowlers (either pace or spin) and match situation he always play his natural game and his ultimate goal is to put pressure on bowlers.
But apart from being a fabulous player on field, here are some facts about AB de Villiers probably didn't know about.
Born on 17th Feb, he made his lucky number as his Jersey Number (Cricket).
He was a National Badminton U-19 Champion.
ABD also captained the South Africa Junior Rugby side.
AB Sings as well where he collaborated with his fellow South African musician Ampie Du Preez for his debut music album named "Maak Jou Drome Waar" 
He is also the former champion of the Under-19 national badminton Championship of South Africa.
Image Source: www.crictracker.com