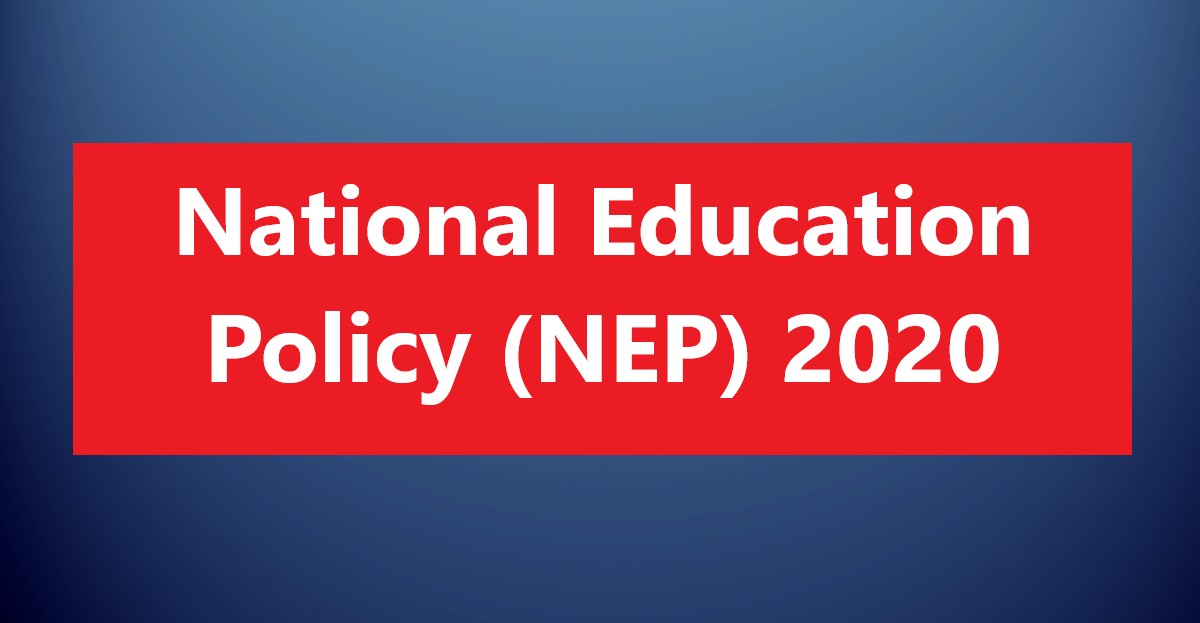 The Union Cabinet on Wednesday approved the National Education Policy 2020, which will focus on systemic reforms and outcome-based education model.
The latest Education Policy was launched on July 29 Wednesday morning. Same-day in the afternoon the Union cabinet approved the policy that aims to revamp the country's education system. The official announcement was made by the Union Ministers for Information and Broadcasting (I&B)Prakash Javadekar and Human Resource Development (HRD) and Ramesh Pokhriyal Nishank on the NEP- 2020.

Earlier this year on May 1, Prime Minister Narendra Modi had analyzed and reviewed the NEP- 2020, for which draft was prepared and led by the former Indian Space Research Organisation (ISRO) chief K Kasturirangan and other experts of the panel.


I wholeheartedly welcome the approval of the National Education Policy 2020! This was a long due and much awaited reform in the education sector, which will transform millions of lives in the times to come! #NewEducationPolicyhttps://t.co/N3PXpeuesG

— Narendra Modi (@narendramodi) July 29, 2020
The policy update has come after more than three decades after the most significant reforms to the Indian education framework. Here are the main amendments to the Current Education Policy:


1. 10+2 structure of schooling

The present 10+2 structure will be replaced with 5+3+3+4. This includes 12 years of schooling and three of pre-school.
Further been categorised into –
-Foundational stage (ages 3 to 8 )
-Three years of pre-primary (ages 8-11)
-Preparatory stage (ages 11-14)
-secondary stage (ages 14-18).

2. Sanskrit as mainstream

The program intends to mainstream Sanskrit by providing it as one of the three-language language choices in schools as well as in higher education.



3. More emphasize on regional languages

The mode of instruction would be either the mother tongue or the regional language before class 5 (if possible before class 8) for both classes.


4.  Assessment Change

Making a significant shift in the test system, school students can only take part in three exams-in classes 3, 5 and 8 and not every year. In other years, the evaluation will move to criteria such as intellectual capabilities, rational thinking, and conceptual consistency.


5. Change in Board exams Pattern

The 10th and 12th Board exams will be redesigned to allow the comprehensive growth of children.
The examination would be performed in two parts: Objective and Descriptive. This has also been recommended that the test may be performed twice a year in order to facilitate the implementation of information rather than rote learning.


6. More importance to be given to Arts

Encouraging creative arts, the policy recommended recruiting excellent local authors, poets, craftsmen, and other professionals as master teachers in the program.


7.Compulsory  Vocational training  in schools

Children in school will be encouraged to learn at least one vocational skill.


8. Common regulatory body for the entire higher education system
The Higher Education Commission of India (HECI) would be formed as a common umbrella body for all higher education, except medical and legal education. This ensures that all the higher education authorities, such as the University Grants Commission, All Indian Council of Technical Education and National Council of Teacher Education, should be consolidated into one.


9. Specially-abled children will be included in the schooling process

Students with disabilities will be able to participate entirely in the normal schooling process from the basic level to higher education, with the help of counselors, adaptive equipment and effective technology-based services.


10. Common entrance examination for university admissions

The National Testing Agency (NTA) will conduct a common aptitude test as well as a common subject examination in humanities, sciences, the arts and vocational topics, at least twice a year for university entrance tests.


11. Multiple entry and exit options for higher education

Those who wish to leave the course in the middle would have multiple entry and exit options Students leaving after a year will be certified as a vocational/professional course, after two years will get a diploma, and will be awarded a multi-disciplinary bachelor's degree after completing four years of study.


12. Concept of Academic Credit Bank has been introduced

This concept enables working professionals, to come back and pursue their education from where they left.  Anyone who leaves their education in middle can start from there in the future as their credits will be transferred to the Academic Bank of Credits.

13. coding from class 6 onwards

Students in Class 6 and above should be taught coding in classrooms. They would also be allowed to pursue an internship in order to learn their technical skills.


14. Flexible options would be provided for students to select topics across platforms, up to the Ph.D. level.
In an attempt to reduce the pressure on students, there would be no strict distinction between the arts and sciences, between curricular and extra-curricular activities and between vocational and academic practices. From schools to undergraduate, postgraduate and doctoral levels, it would be multidisciplinary.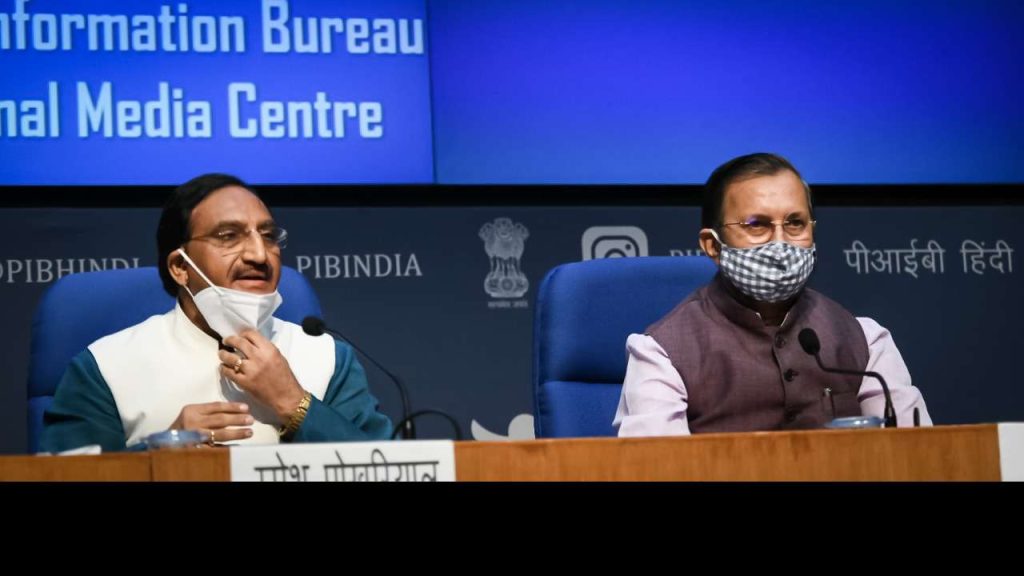 Other amendments include-

– Beyond school hours, the school and public library spaces will be used for adult education.

– A new unit for the creation of digital technology and digital content will be set up in the MHRD to meet the online educational needs of both schools and higher education.

– The expenditure dedicated to the education sector will be increasing from 1.7%  to 6% of total GDP.

– Throughout the year, bagless days will be promoted in schools for different forms of educational events including the arts, quizzes, games and crafts.

– The school report card will not only focus on student's marks but also their skills and abilities.

Cover Image Source- www.assamcareer.com