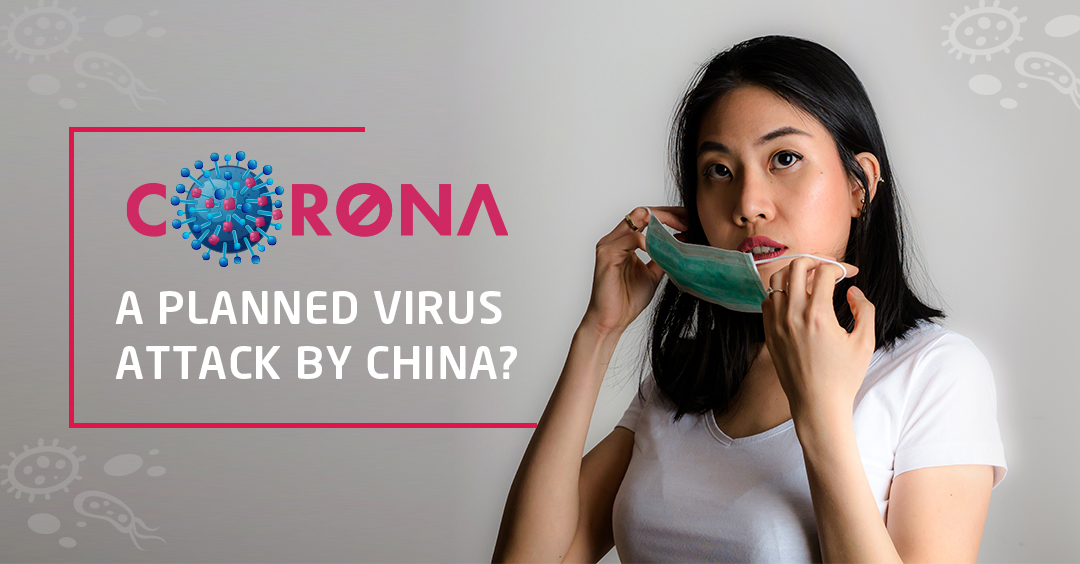 China is a superpower in itself. A developed and dominant country which looks the other world with their own filter. Everyone knows how Chinese wants to rule this world and their equations with other countries like America and India. The recent Corona Virus outbreak has led to the fall of share markets in most of the countries but china got only a little dent in pre-corona spread and now their share market is booming with each passing day. Shanghai Composite Index (SCE), China's share market was at 2,915 in last month of 2019. It reached a steep high at 3,115 on January 13.
"Chinese authorities have found no clear evidence of human-to-human transmission of the novel coronavirus identified in Wuhan, China." –World Health Organization, January 14, 2020

Nine weeks later: 378,846 cases, 16,510 deaths.#WorldHealthOrganization #coronavirus #China https://t.co/zQ7zKO37hp

— Michael Johns (@michaeljohns) March 24, 2020
So, we are trying to sneak into the other side of the scenario. The great Chinese plan to capture the world's economy. What if the Corona virus is been planned extensively by the Chinese? What if their wish to dominate the world has come in a planned manner? Here, we are looking on the other half of this World affected virus.
A Chinese full proof plan to make the world dance at their feet–
Create a virus which is unknown and also its antidote.
Infect mostly old Chinese people who were not expected to live any longer.
Spread the deadly virus to the other parts of the world.
To show the world efficiency, build isolation Hospital in few days for which they were prepared before with all equipment's, labours, prefabricated buildings in such large volume.
Create fear and chaos in the world starting from developed countries like Italy and America.
Stop the trade with other countries in order to weaken their economy.
Let stock market of all the countries fall so that buying foreign companies comes at bargained prices since the trade of companies are based in China, companies shares fall 40% of their value.
Lowering the commodities price including the price of oil they buy.
Quickly turn back to producing stuff while the world is in lock-down. Buy the things needed from crisis hit countries and then sell it at expensive price to countries who have paralyzed their industries.
The Chinese doctor who told about the corona virus to the world was punished after raising the alarm.
China's President Xi Jinping wore a simple RM1 face-mask when he was visiting those affected areas from Corona Virus. As President he should been more careful and had covered himself from head to toe but he was not. Since, they have antidote, he was injected to resist any harm before the virus was released.
Chinese lady caught up in camera trying to spread virus by spitting, spraying.

Many videos shows Chinese do this to own people &across the world.

Wake up world! Protect yourself, beware of this.#coronavirus #LockdownNow #Italy #COVIDIDIOTS #COVID19 #lockdown #China #wuhan pic.twitter.com/qY3PUX7OJ7

— UNN.TV (@UNNTV1) March 24, 2020
This might actually look trash to some people but if you read a book by Chinese colonels Wang Xiangsui and Qiao Liang from 1999, "Unrestricted Warfare: China's master plan to destroy America", on Amazon, then you might give it a thought to what's written above.
How North Korea is so much safe with Corona Virus? Because they are their super companion. However, South Korea is majorly affected from COVID-19 and are suffering a lot due to corona virus.
And, how come now Wuhan is all of sudden free from the mighty corona virus? Why not Beijing was affected by this deadly virus? Chinese has greater plan to win the world since they know, they won't be able to conquer the world by Military power as America and other countries will have upper hand. America and other developing countries are devastated financially. And currently, the West is financially defeated, in crisis and stunned by the disease. The economies of the countries would collapse and then they can come to the bigger picture. As superhero china will stop the epidemic and will create a vaccine quickly without having all the genetic information. And china sees no new cases on third consecutive day.
15 tons of medical supplies arrive from #China for use in #Spain's fight against #coronavirus pic.twitter.com/jEssp7CopW

— Ruptly (@Ruptly) March 25, 2020
This has to be one of those silent wars that has been scripted patiently to destroy the world at your finger tip. China is known to have sharp minds who strategies well enough to defeat their opponent. This is exactly what they have opted this time too. They did all the planning with all its pros and cons. Did the research and won the trust of people by infecting their own people so that the world will accept it that way only. And now it is their time when the world is crying down on knees, the economies of the countries are worst in the history, on the contrary, the Chinese are having the time of their lives. A few will think about it, a few will completely disagree and few will agree to it partially but the fact remains the same. Maybe, they are the conspirator or maybe they don't have any connection. We can only speculate at this particular time but truth can never be buried.