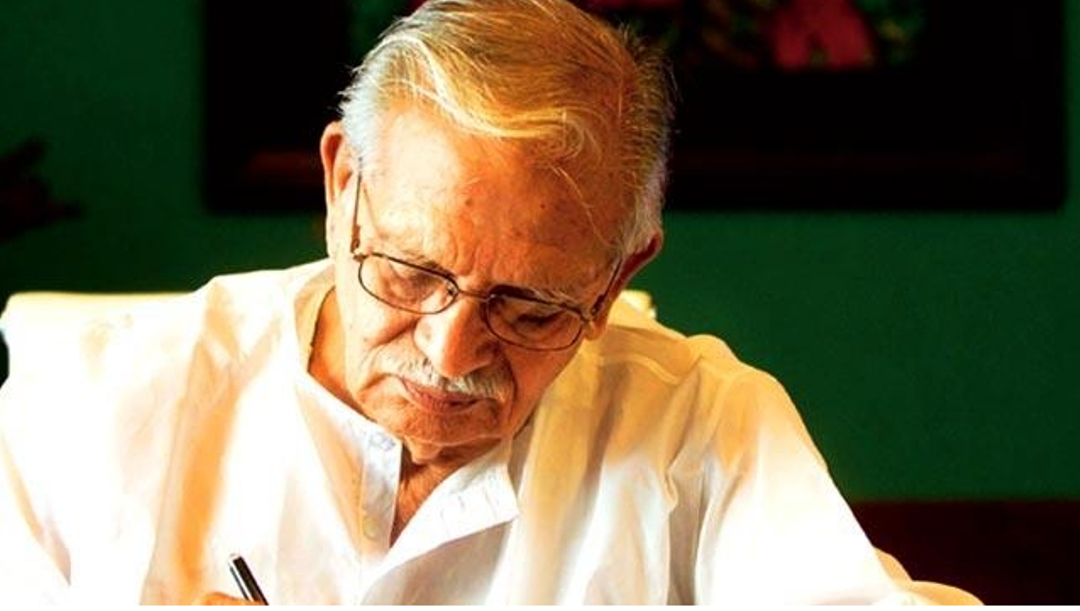 "Nostalgia is a sweet place for a poet and writer to be in" – Gulzar Saab

Gulzar Saab is an author and poet who has succeeded in capturing people's fancy and hearts, where age is no bar. It's unmatchable how Gulzar Saab has penned lyrics and nazms that manage to convey the pain, heart yearnings, and grief. He takes us through a myriad of emotions like love, despair, heartbreak, desires, bonding, void, and so much more through his poetic expression.
He knows very well how words can bring fantasies to life.

So here we've compiled some of his word that will definitely warm your hearts:-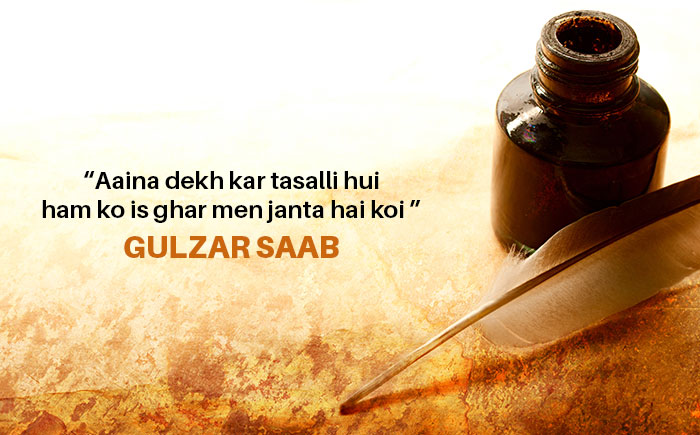 1. Aaina dekh kar tasalli hui ham ko is ghar men janta hai koī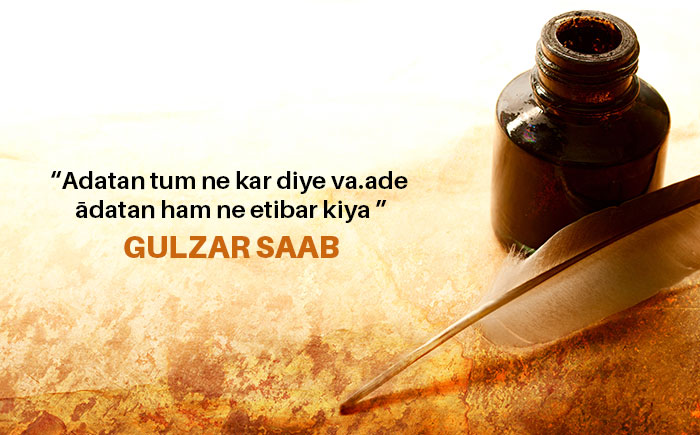 2. Adatan tum ne kar diye va.ade ādatan ham ne etibar kiya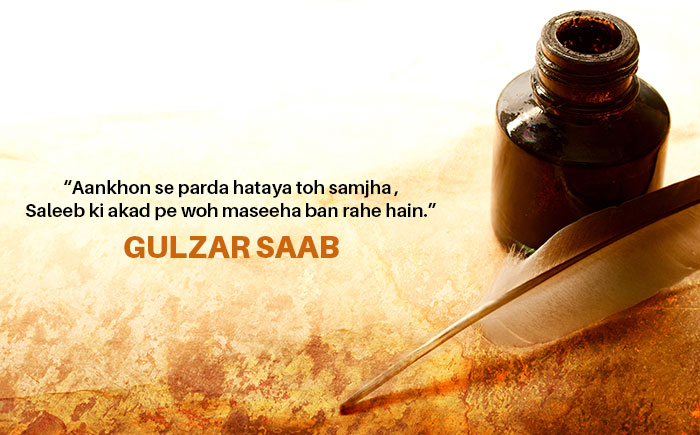 3. Aankhon se parda hataya toh samjha , Saleeb ki akad pe woh maseeha ban rahe hain.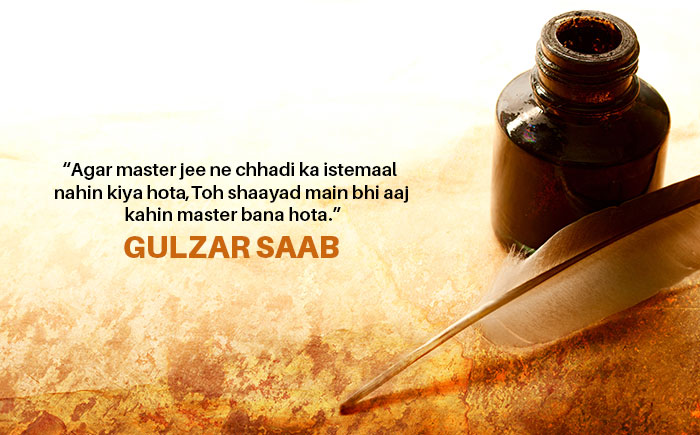 4. Agar master jee ne chhadi ka istemaal nahin kiya hota,
Toh shaayad main bhi aaj kahin master bana hota.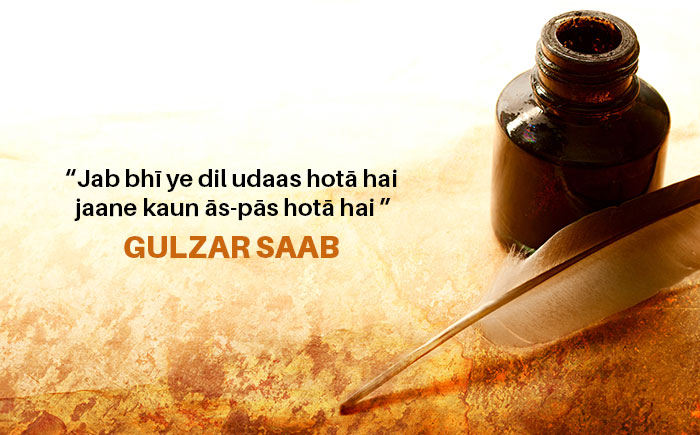 5. Jab bhī ye dil udaas hotā hai jaane kaun ās-pās hotā hai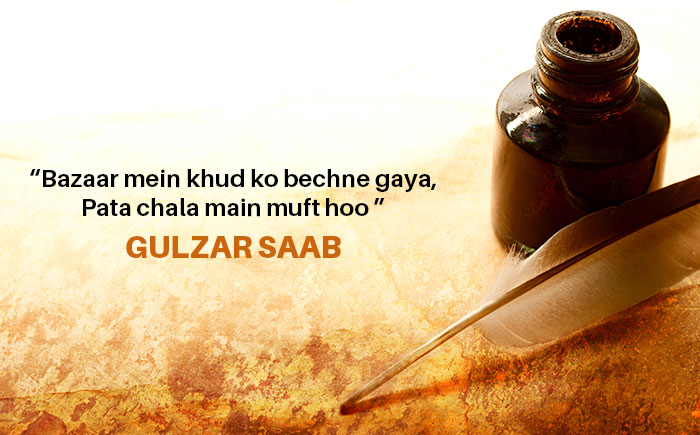 6. Bazaar mein khud ko bechne gaya, pata chala main muft hoo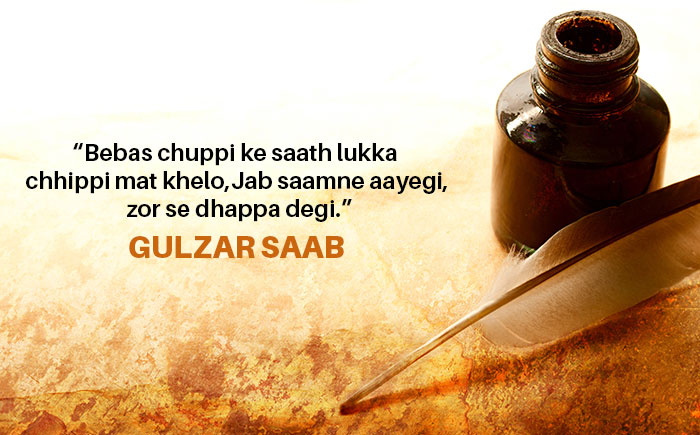 7. Bebas chuppi ke saath lukka chhippi mat khelo,
Jab saamne aayegi, zor se dhappa degi.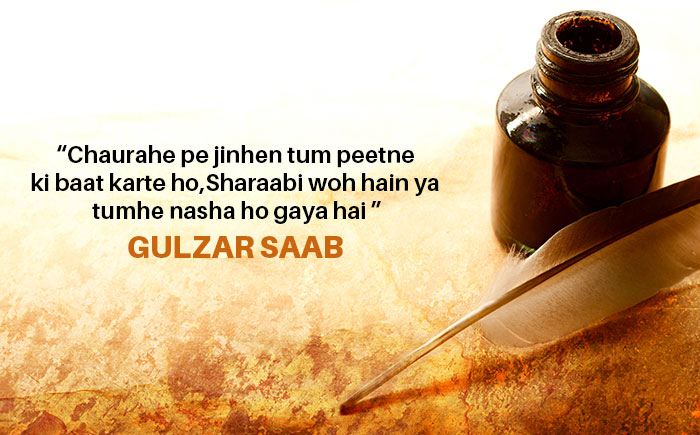 8. Chaurahe pe jinhen tum peetne ki baat karte ho,
Sharaabi woh hain ya tumhe nasha ho gaya hai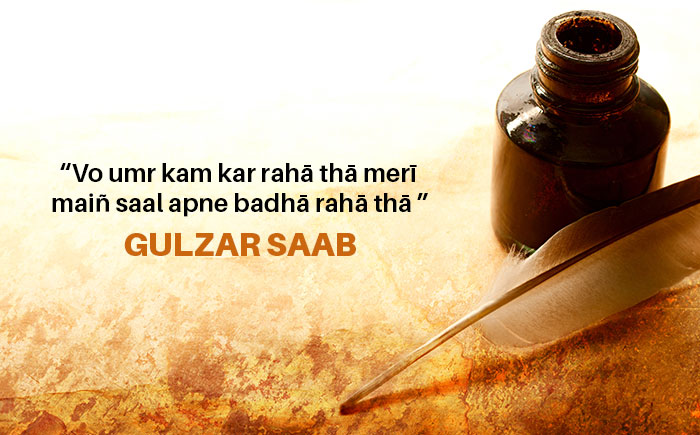 9. Vo umr kam kar rahā thā merī maiñ saal apne badhā rahā thā.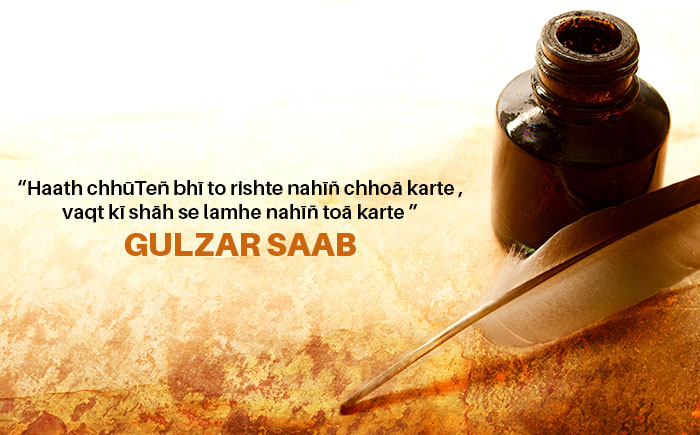 10. Haath chhūTeñ bhī to rishte nahīñ chhoḌā karte ,vaqt kī shāḳh se lamhe nahīñ toḌā karte
Thank you, Gulzar Sahab, for inspiring us with your words into the trance of emotions.