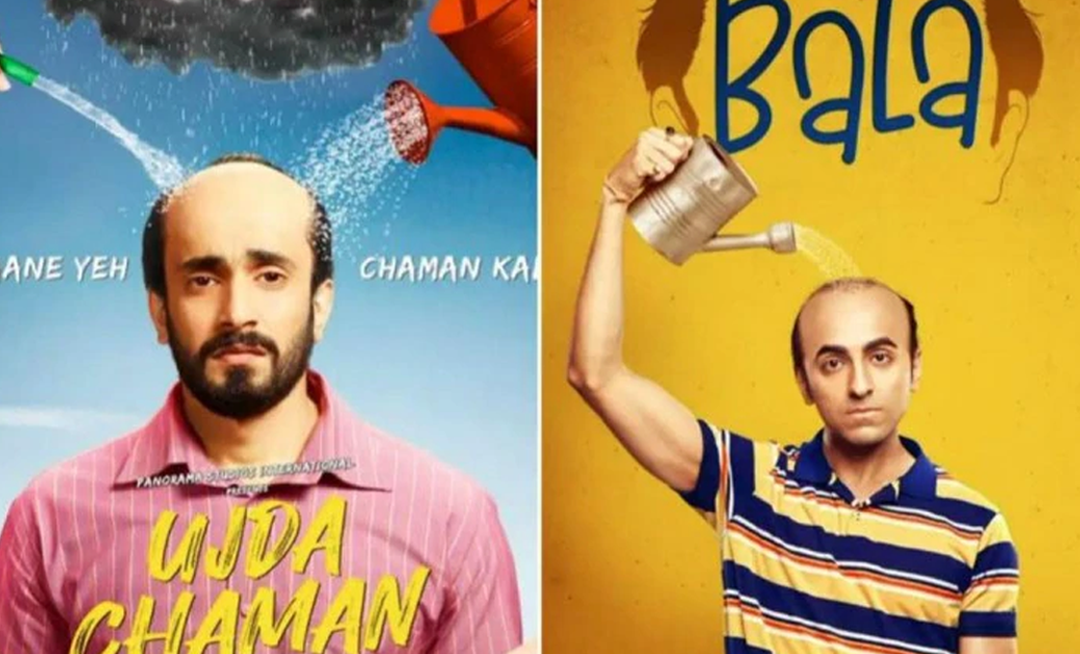 Making a comedy movie with a social message is not an easy task.
Based on a similar subject, Bala and Ujda Chaman are two upcoming bollywood movies feature characters undergoing male baldness.
Produced by Dinesh Vijan the movie Bala stars Ayushmann Khurrana as lead actor. On the other hand the movie Ujda Chaman, which is an official remake of the 2017 Kannada movie Ondu Motteya Kathe, features Sunny Singh in a similar role. Ujda Chaman is Sunny Singh's first film which features him as a solo lead. Producer-cum-director Dinesh Vijan has produced several successful films like Stree and Hindi Medium, Lukka Chuppi in past years.
The films Bala and Ujda Chaman shows how the premature balding creates problems for an individual, from using cringe-worthy hair masks to hiding under a wig and considering a transplant, the protagonist goes to lengths to find his peace in life.
Alopecia, premature balding is a serious problem nowadays, and both the movies are based on the same issue.
Both the films are releasing in November in a gap of 1 week only. Ayushmann Khurrana's Bala is releasing a week later on 7th November.
After the trailer of the film Bala was released, a copyright violation from the makers of Ujda Chaman was accused for similar story line issue. Earlier the release date for the movie Ujda Chaman was on 8th November, but after the controversy, now the movie is releasing before the film Bala on 1st November.
In a group interview Ayushmann said- "There's just one line which is similar otherwise it's a different film. Once you see the film you'll realize the difference". He also said that he is not worried with the plot similarities between his film Bala and Ujda Chaman.
A recent poster released by the makers of Ujda Chaman had said "takle ki pehli aur original film" which means first and original film of a bald man.
Image source- www.indiatoday.in