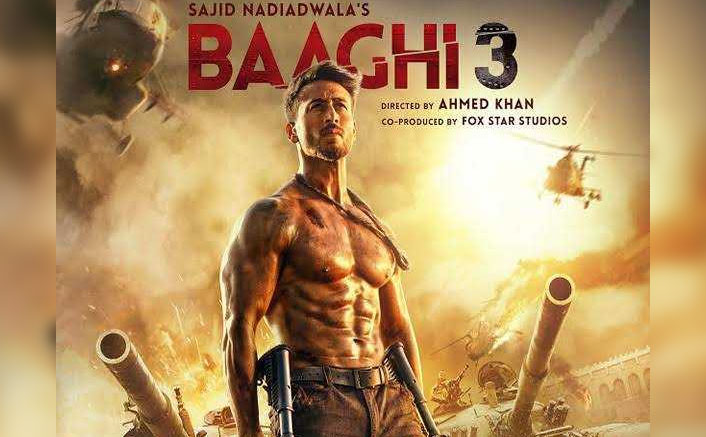 Directed by Ahmed Khan Baaghi 3 is a full pack action drama film with two brothers Ronnie (Tiger Shroff) and Vikram (Riteish Deshmukh) as the main lead. The younger one Ronnie is a strong tough guy while the elder brother Vikram, a bit of a wimpy and weak. Tiger pulls off some insane unbelievable stunts and single-handedly takes on Jaish-e-Lashkar (the name is an amalgamation of terrorist organisations Jaish-e-Mohammed and Lashkar-e-Taiba.) By escaping and dodging hundreds of bullets and landmines, sliding in the course under military tanks and combating his battle on the top of a flying helicopter. Though the film has enough strong action sequences still none of them keeps you hooked. Thrilling actions in the film are cool but the storyline is not as strong as it was expected.

Here is the trailer of the movie:

Baaghi 3 is an altered version of Tamil film Vettai starring R. Madhavan and Arya.

Story
The old- fashioned style Hindi cinema story with twists that attempt bringing a hint of freshness into the tried and tested format by producer Sajid Nadiadwala.
Script
Farhad Samji's script lacks the balance of sentiment and action required in an overarching formula that the film rests on. Strange feats that sometimes delight do not come to the rescue in this one.

Direction
Director Ahmed Khan evidently has a talent for big actioners, but Baaghi 3 certainly does not qualify as his finest. The film is obviously aimed at the single screen audience and given Tiger Shroff's loyal following, it may just work the box-office numbers.

Acting
Tiger Shroff, as always is terrific when it comes to the action scenes. Riteish Deshmukh marks a smaller part and his role is clearly underwritten. Jaideep Ahlawat and Vijay Varma have shown immense acting as always.

As on 6th March, the rating of the movie 'Baaghi 3' are as follows:

Times of India- 2.5/5
IMDb- 3.4/10
India TV- 1.5/5