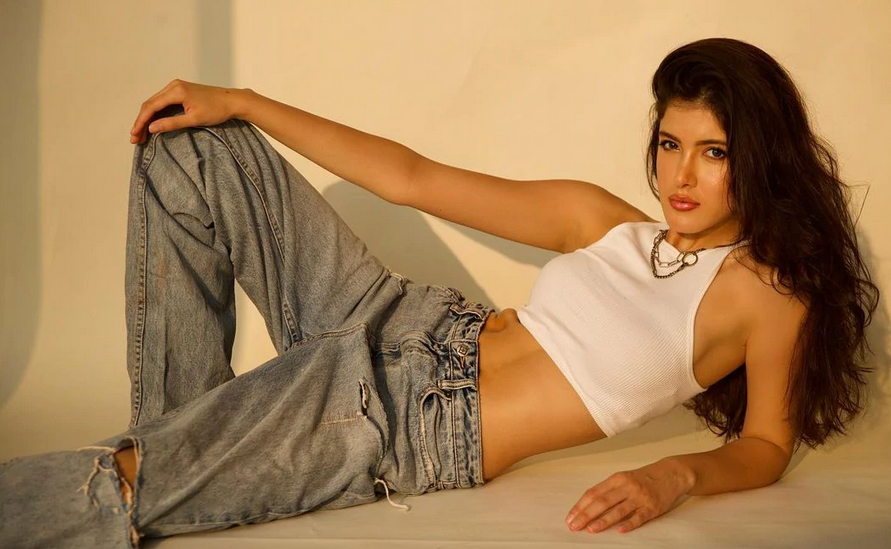 We all know the Mr. India, "Anil Kapoor" who has done a lot of films in the past and still continues to please the audience by his outstanding performance in his recent films. His younger brother Sanjay Kapoor is not as famous as his brother but he is a producer and owns Sanjay Kapoor Entertainment Private Limited Company with his wife.
Sanjay's daughter Shanaya Kapoor announced today on her social media handle that she she is excited for her very first film with Dharma Productions. She wrote on Instagram, "Woke up today with the most grateful heart! Here's to a great journey ahead with the @dcatalent family. Excited to kickstart my FIRST FILM (ahhh!!) this July by @dharmamovies, can't wait for you all to see what we're up to! Stay tuned! #DCASquad "
Her account was private until now, she recently made her account public.
Shanaya is 21 years old and is 5'6" inches tall. Her cousins in the film industry include Arjun Kapoor, Sonam Kapoor, Rhea Kaoor, Harshvardhan Kapoor and Anshula Kapoor. She is a good friend with Shah Rukh Khan's daughter Suhana Khan and Chunky Pandey's daughter Ananya Pandey.
Shanaya is making her debut in Bollywood with internationally known producer and director Karan Johar and Dharma Productions. Karan wrote on his Instagram today. " Another beautiful addition to our growing @dcatalent family! Welcome to the #DCASquad, @shanayakapoor02. Her enthusiasm, perseverance and diligence is so amazing to see. Join us in showering your love & blessings as she begins her first film with @DharmaMovies, this July! Watch this space for film details!!! "
Proud parents Sanjay and Maheep Kapoor also showed their support by cheering Shanaya on social media. They posted, " With her unabashed enthusiasm, resilience & sparkle – My daughter is all set to take over your screens soon. Give her your love & blessings as she is ready to start the journey of her FIRST FILM with @Dharmamovies this July. Watch out for the announcement of the film! #DCASquad " Everyone from the film industry is also congratulating her and wishing her luck for this new chaper of her life.