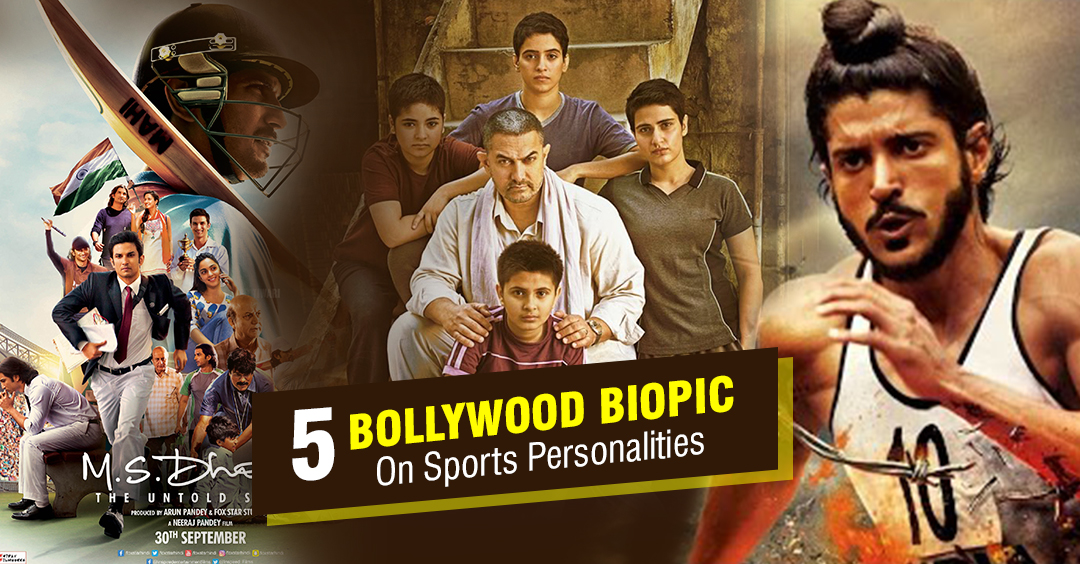 1) Soorma –
                                                                                                                                                                           Image Source – www.indiatoday.in
Lead Actor- Diljit Dosanj
Biopic of – Sandeep Singh (Former Indian Captain)
Year Of Release – 2018
'Soorma' is a biopic of Hockey Legend Sandeep Singh and the movie shows the real story of Indian Hockey captain as to how he came back to the national side after accidentally when he was shot in the back. It almost left Sandeep Singh (also known as Flicker Singh) paralyzed for one and half years on a wheelchair and the recovery became near to impossible. But Sandeep never lost the hope to play for India again which pushed him to get back again on his feet. Certainly, this movie has covered all the aspect of emotion and has presented well in front of the audience.
2) Bhaag Milkha Bhaag-
                                                                                                                                                                                         Image Source: dailyhunt.in
Lead Actor- Farhan Akhtar
Biopic of- Milkha Singh (First Indian Gold Medalist in Track and Field)
Year of Release – 2013
"Bhaag Milkha Bhaag" is another biopic that showed India's iconic athlete Milkha Singh's life and how he overcame obstacles to become an International athlete and eventually running in Olympic. The movie shows his childhood and what happens with him before and after the partition of India and Pakistan. Farhan Akhtar turned himself with an athletic body to replicate Milkha Singh's body structure of that time. Bhaag Milkha Bhaag has been well portrayed and been given a lot of dimensions in it to keep the audience engaged.
 3) Mary Kom –
                                                                                                                                                                     Image Source: zeenews.india.com
Lead Actress- Priyanka Chopra
Biopic of – Mary Kom ( 6 time Boxing Champion)
Year of Release – 2014
Mary Kom, an Indian Women Boxer, who went through several hardships before winning several medals across the world.  The daughter of a poor rice farmer overcomes the objections of her father and the demands of a male-dominated society to eventually become the world champion even after having babies. Her determination, courage, and self-belief made her a champion boxer of India as well as the World.  This movie has covered all the aspects of her struggle and the glory to grab the attention of the viewer.
4) Dangal –

                                                                                                                                                                                 Image Source: UTV Motion Pictures
Lead Actor- Aamir Khan
Lead Actress – Fatima Sana Shaikh and Sanya Malhotra
Biopic of – Geeta Phogat, Babita Phogat, and Mahavir Singh Phogat
Year of Release- 2016
Dangal is based on the true story of two girls from a small Indian village whose strict father insisted on training them with the goal of winning gold medals in international women's wrestling. This stirring movie, about striving for excellence and rejecting received wisdom of so-called experts, follows the girls as they unwillingly bend to their father's iron will and endure 5 a.m. workouts and humiliating haircuts. They come to appreciate how much the father's high standards and training methods reflect his respect for women. DANGAL, which means "wrestling" in Hindi, is the passion of Mahavir Singh Phogat (Aamir Khan), a talented amateur wrestler who never won gold for his country but longs to train his sons to fulfill his dream.
5) M.S.Dhoni – The Untold Story –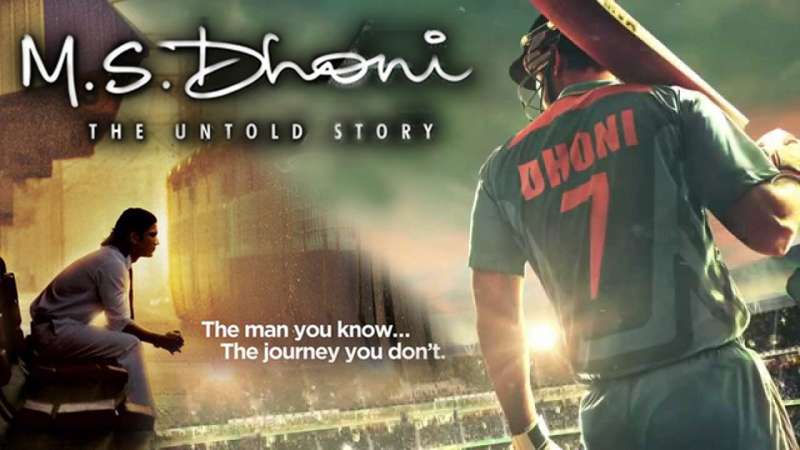 Image Source: www.deccanchronicle.com
Lead Actor- Shushant Singh Rajput
Biopic of – M.S.Dhoni
Year of Release- 2016
Dhoni's journey from a  T.C. in Indian Railways to the pinnacle of world cricket is the base of the movie. Dhoni's journey from a middle-class boy to the biggest cricket star of the country is nothing short of inspirational. Born in a small town like Ranchi, a young boy dreams of donning the Indian jersey. Dhoni's decision to pursue a career in cricket is very dramatic as he was interested in football but destiny had planned something else for him. Anyway, he started playing cricket and his meteoric rise saw him making waves on the cricket field. This movie is stuffed with all the emotion and has covered every aspect right from childhood to his World-Cup winning shot.
Which biopic did you love the most?